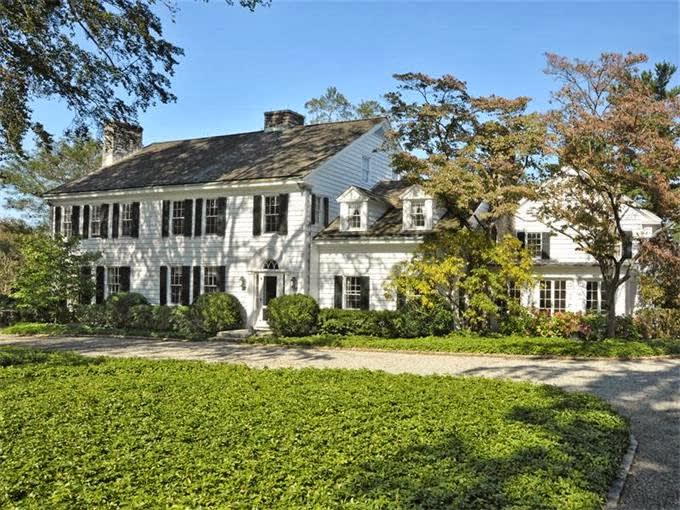 Bright Brook Farm, Greenwich CT
Bright Brook Farm, Greenwich CT
Predictions are that 2014 will be a strong year for Greenwich real estate and the second week supports that sentiment. Thirteen single family homes sold the week ending 1/19/14, with the lowest priced home selling for $1.15 million at 67 Sound Beach Ave. On the market just 56 days, this 3 bedroom, 2 1/2 bath house is 1,533 sq. ft.
8 homes sold under $4 million, three sold between $4-5 million and two properties sold over $10 million.
45 John St., Bright Brook Farm, features Dutch barns, converted to living space, equestrian facilities, carriage house and a barn. The main house, an quintessential New England colonial has been renovated. Set on over 11 acres, the main house is 7,995 sq.ft. The property sold for $11.92 million.
5 Conyers Farm sold for $11.5 million and is 14,706 sq. ft. set on 12 acres. This 1994 home and property was purchased in March, 2010 for $6.9 million and extensively renovated and decorated in 2011.
For a complete look at the 2013 market results, by neighborhood and price level, please request my 2013 Year End Newsletter
by: .
SHARE THIS STORY