I know– Big headline that's got you thinking "over promise." But I kid you not. I have been waiting for four years to share these holiday decorations.

Saratoga Springs is someplace special, known for horses (Saratoga Racetrack is there of course) and health/wellness (it was once a destination spot to take treatments in its springs), and home to Skidmore College, a liberal arts college.


Palazzo Riggi, named after the owners who built the 20,495 sq ft home about 10 years ago, takes the Halloween holiday seriously. There are literally mounds of pumpkins and goards artfully heaped on squares of hay. Cornstalks flank the front gates. There are no blow up pumpkins or witches, no tiny jack o lanterns hanging off tree branches and no headless ghouls floating in your face.
​​​​​​​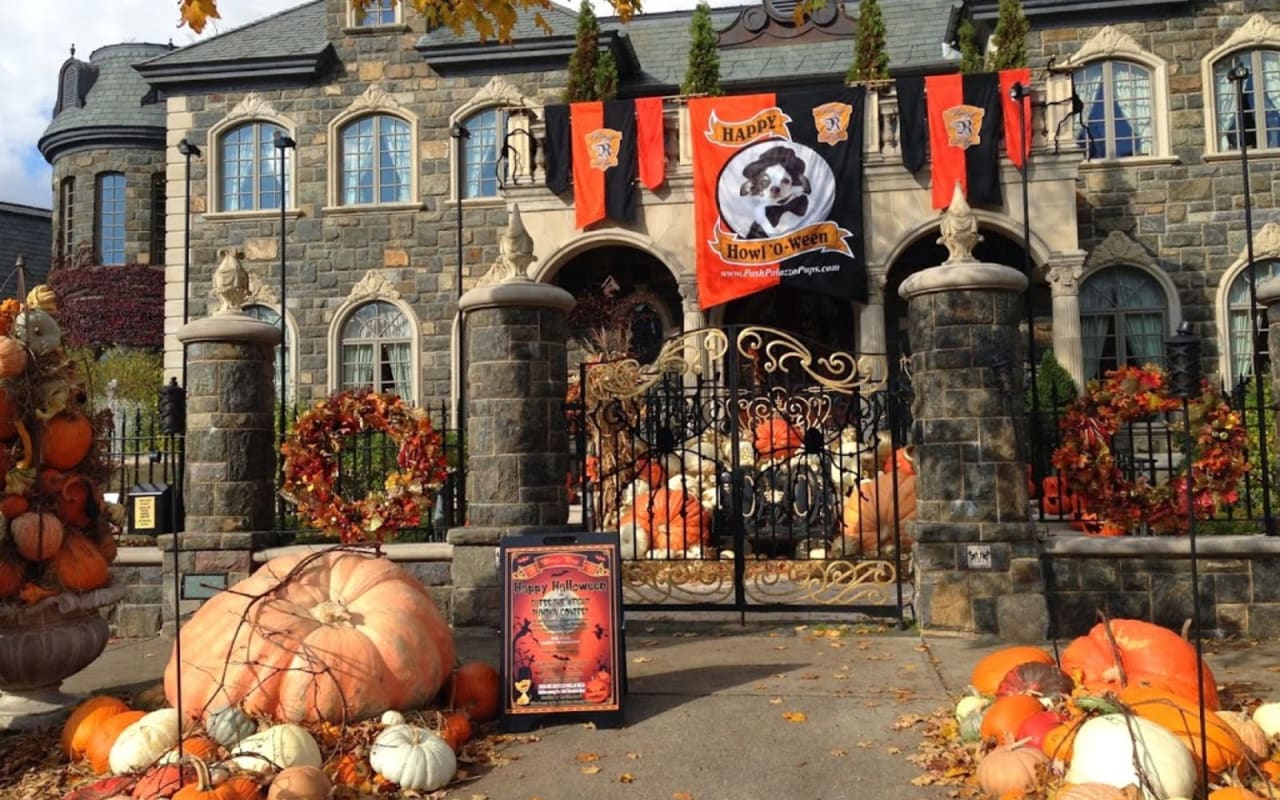 The decorations didn't stop curbside. The fall theme was carried right out to the street with street lamps wrapped and cabbage roses and mums at the base. The home is located on Broadway, a main street in Saratoga and on a corner. Both sides of the house that face streets are decorated, the photo below is the side of the house that faces Greenfield Ave.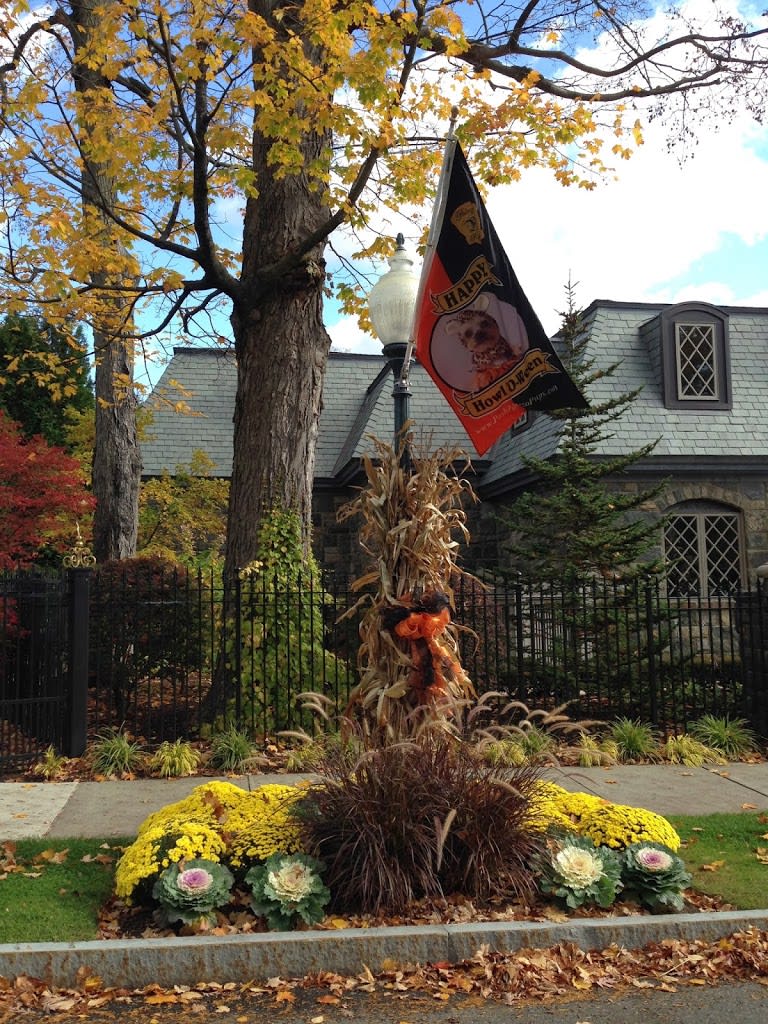 Nor are they in the front only. The property is a corner lot and the side street facade has as much attention given to the fall decorations as the front view.
​​​​​​​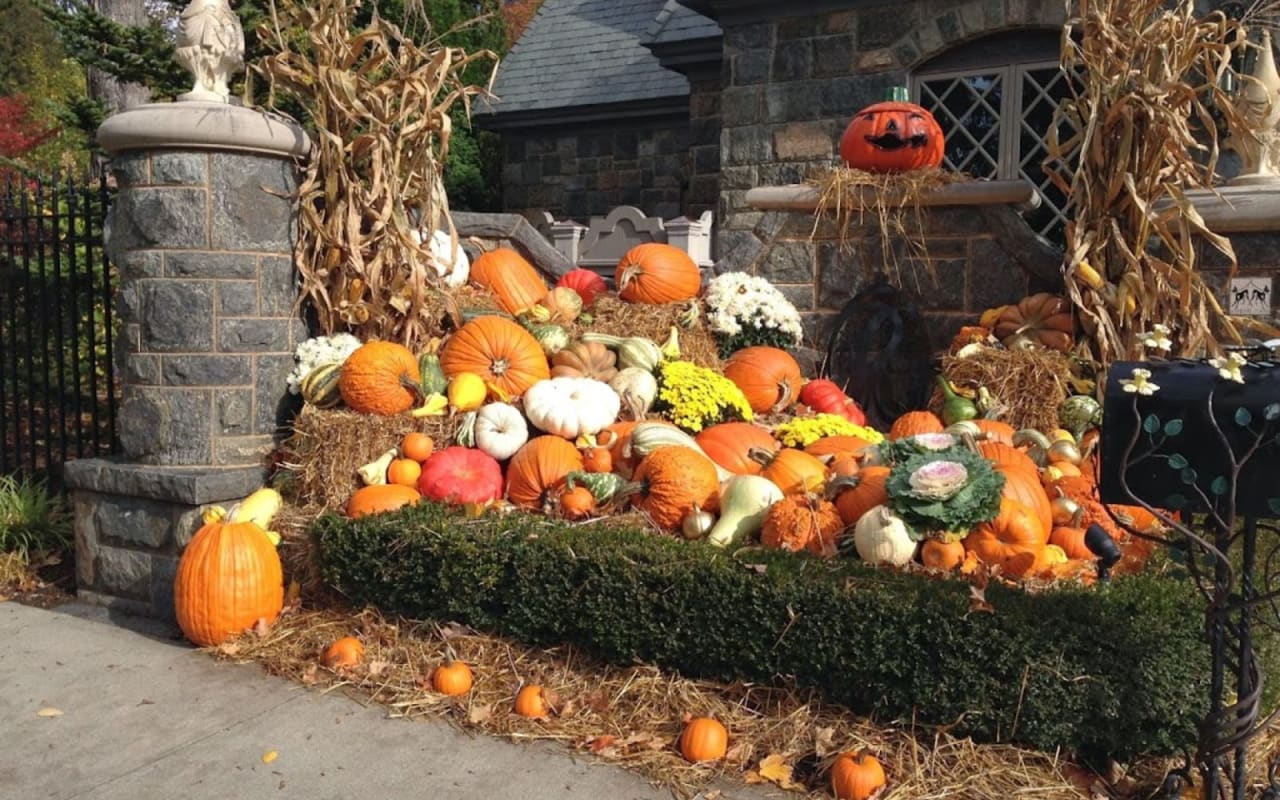 The stone walls aren't safe from decoration either.
​​​​​​​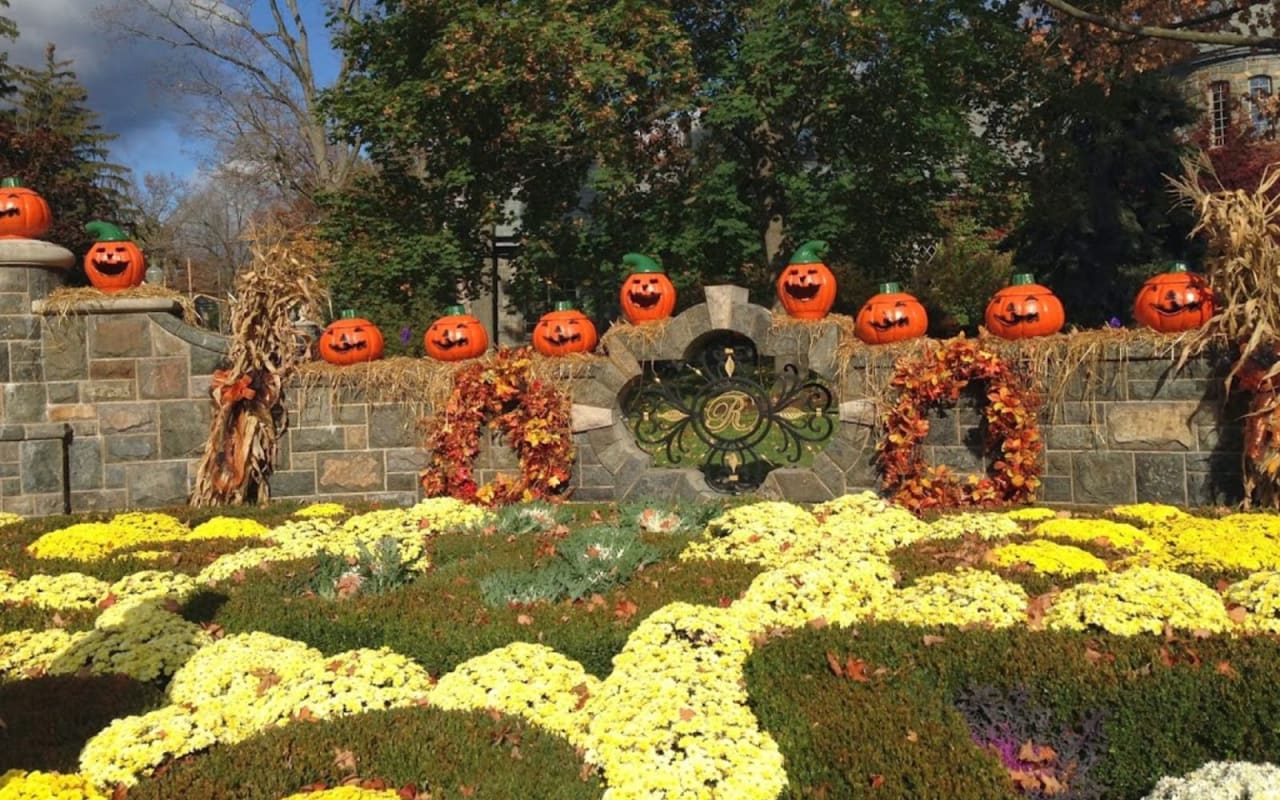 And what would a property be without a horse on it, after all, this is Saratoga. The horse, along with the owners' 30 dogs, will be just fine when winter arrives. The lawn is heated so that no animals get cold paws when they are out romping around.
​​​​​​​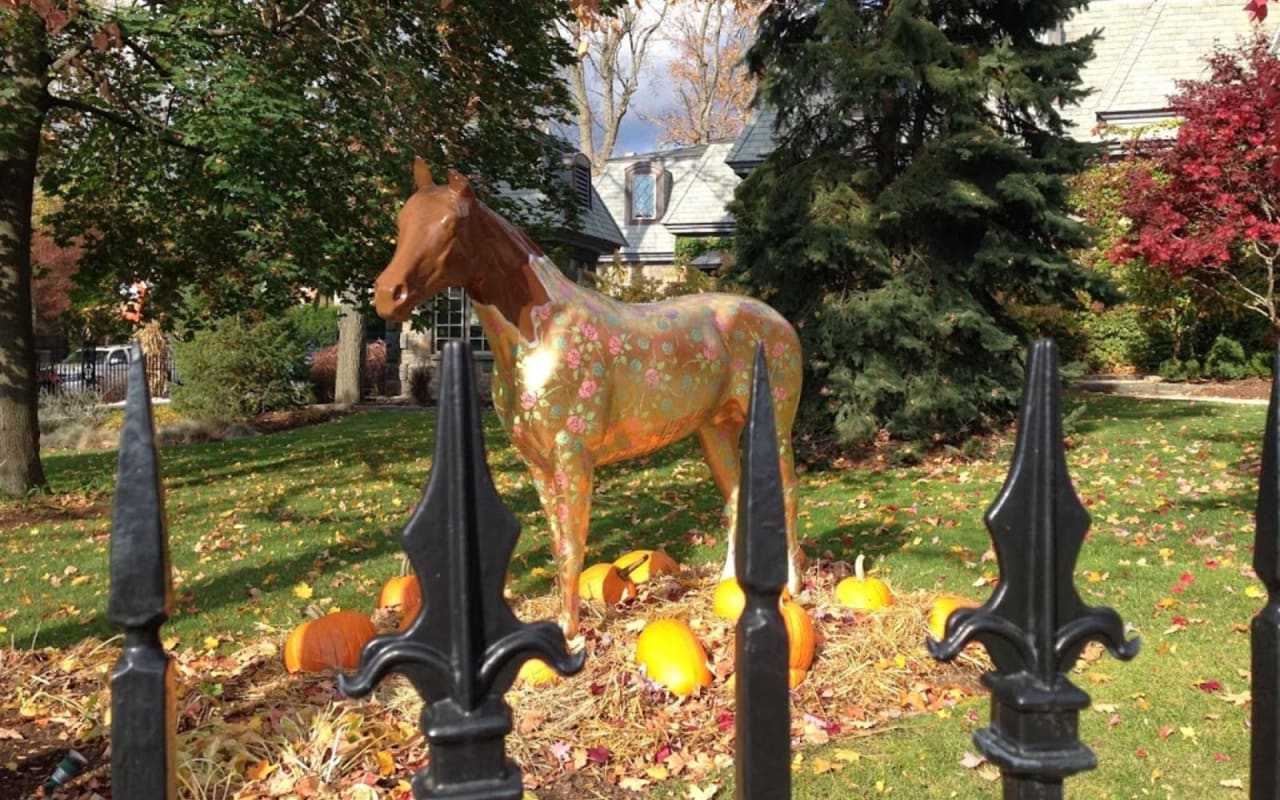 SHARE THIS STORY