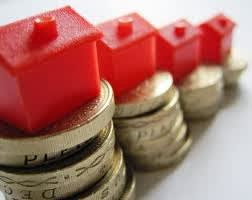 It was a busy week for Greenwich real estate, which is a bit surprising since typically we see activity quieting down once Thanksgiving arrives. Fourteen single family sales closed in the past seven days along with five condominiums/co op sales.
The least expensive single family property to sell last week was a 1,570 square foot home at 21 High St. in Greenwich. With 3 bedrooms and 2 baths, this home is in Byram. It sold for $530,000.
At the high end of the spectrum, two homes sold in the $6 million range, which is terrific news. The most expensive home to sell last week was 717 Riversville Road, which sold for $6,500,000. At 9,068 sq ft and sitting on 5 acres, it has 6 bedrooms and 9 full baths. Further good news is that it wasn't on the market all that long– just 212 days, a little above the average and it is in backcountry Greenwich. Looks like my prediction that backcountry is going to be coming back is sticking.
If last week's sales are any indication along with the level of showings and general activity that I, and my colleagues at Houlihan Lawrence are seeing, it's going to be a healthy end of year for real estate.
SHARE THIS STORY