Welcome to our first quarterly report in 2019. Below, are the highlights. For more detailed market data, please .
SINGLE FAMILY SALES
At first blush, Q1 Volume Sales are unsettling, with a decline of 27.5%. However, there were twice as many properties in contract during Q1 2019 as Q1 2018, indicating that sales should be on track by the end of the second quarter.
The Average Sales Price was $2.3 million, down 13.6% vs. Q1 2018. This drop in Average Sales Price is reflective of the lack of sales at the higher end of the market, as well as a greater sales mix towards the lower end of the market. 92% of all sales in Q1 were priced below $4 million; in 2018, 86% of all sales were below $4 million.
CONDOS/CO-OPS/TOWNHOMES
As we suspected when reviewing 2018 performance and noting a volume drop in this sub-segment, this was just a temporary dip in preference type. This group saw volume gains vs. Q1 2018 and also saw an increase in the average sales price, with condos hovering just under $1 million at $961,000.
Highlights by Neighborhood

The two areas that enjoyed volume increases the same period YAGO were Backcountry and Old Greenwich:
Old Greenwich had a 46% gain in sales, putting it in first place in terms of most neighborhood sales in Q1 2019, with an average sales price of $2.4 million. If you consider the fact that many buyers look at Riverside/Old Greenwich as one and the same neighborhood, the favoritism towards this area within Greenwich grows even further. Together, the two communities accounted for 35% of the quarter's single family sales.

Backcountry sales are inching upwards and reached over 1% of all quarter's sales, with an average price of $3.9 million
Highs and Lows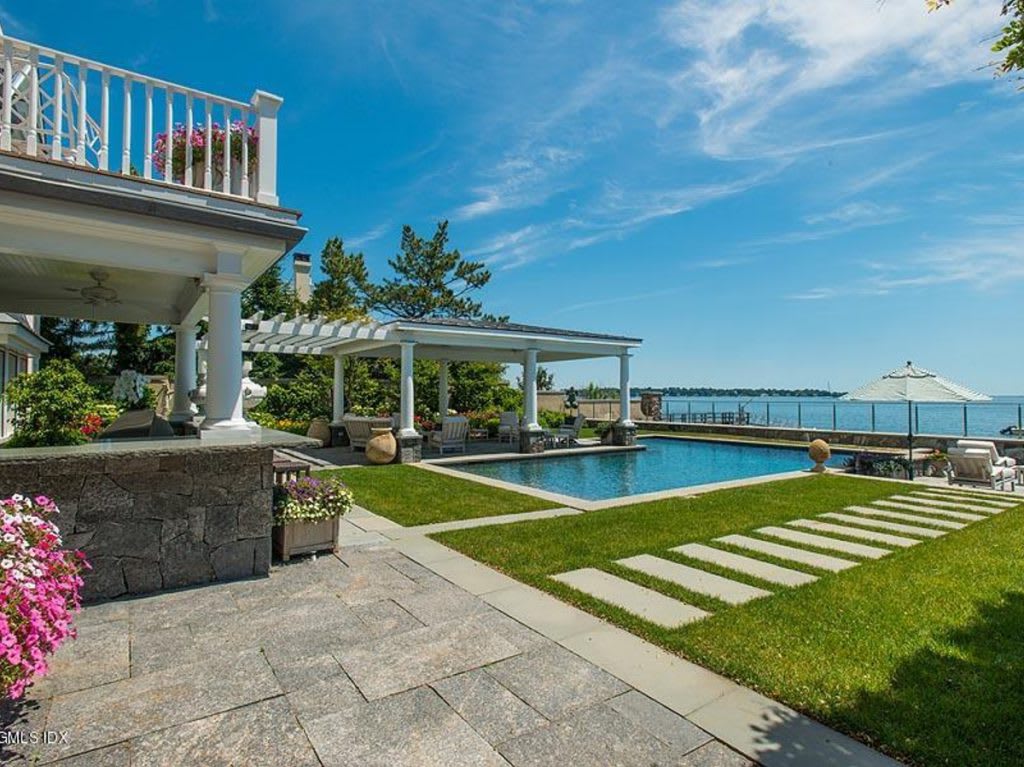 SINGLE FAMILY
The most expensive property selling in Q1 was an off market sale in Field Point Circle for $48 million. This stone Georgian colonial was built in 2014. The 12,000+ sq. ft. home has over 4 waterfront acres and has both indoor and outdoor pools, squash court and more.
Other notable high end sales: A Back Country property, 35 Close Rd., sold for $11.2 million. Set on 5 acres with a pond, this 12,000+ sq. ft. home was built in in 2006. It was on the market for 18 months.
Right behind this sale, at $11 million, was an Old Greenwich waterfront listing that went into contract just 5 days after it was listed. 12 Indian Drive has a deep water dock and is over 7,500 sq. ft. on 3/4 of an acre. This just goes to show that when location, house style, condition and finishes, and water come together at a price that the market sees as right, it just doesn't sit around.
Three properties on the western side of town represented the least expensive properties to sell this quarter, all selling at or around $550,000. Square footage under 1,200 and 1/4 of an acre seemed to be the generalities around these entry to Greenwich sales.
CONDOMINIUMS/COOPS
The highest price condo sale of Q1 sits high on Havemeyer Place and sold in just 72 days for $3.2 million. Its 4,002 sq. ft. were fully renovated in 2014. There were a number of condo sales over the $1 million mark this quarter; these sales were spread throughout Greenwich, including Steamboat Rd., Lyons Farm, Edgewood Dr., Milbank, and Old Church Rd. The least expensive was a 930 sq. ft. condo in Putnam Hill which sold for $310,000.
Upcoming Signature Greenwich Events
The Greenwich Historical Society's — April 28th, 4-6 p.m. This year, the Program will induct four awardees into its esteemed list of architecturally significant homes/structures that are 50+ years old.
— May 25th. Thank you to Town resident Ray Dalio and the many who make this epic day possible. Lynyrd Skynyrd, The Beach Boys, Trombone Shorty, Caroline Jones and amazing local bands will perform from sun up to sun down.
— May 29-June 2. Five days of extraordinary films, lectures, parties, and celebrating for a cause.
— May 31-June 2. One of the premier concours in the country.
SHARE THIS STORY