Welcome to the highlights of the Greenwich Real Estate Market's 4th Quarter, 2018. Please share what you'd like to learn about or questions that you have, by .
Robin Kencel,
The Robin Kencel Group at Compass
2018 SNAPSHOT
​​​​​​OVERALL
There are a number of positive residential sales indicators reinforcing our anecdotal sense that the Greenwich market is on a forward move. In 2018, volume sales were up nearly 4%, average days on market fell (properties sold more quickly), the average sales price was the 4th highest that it's been in the last 10 years, and sales in the ultra-high end segment of the market ($10 million+) increased 25%.
SINGLE FAMILY SALES
Eighty six percent of all sales in 2018 were priced below $4 million, with the average sales price of all transactions being $3.4 million. Volume growth was strongest at the two ends of the market — under $1 million and over $10 million.
CONDOS/CO-OPS/TOWNHOMES
This property type saw a decline in volume sales with an 11% drop. The majority of sales (93%) occurred in the sub-$2 million price segment. Given the increase in single family sales at this price point, it seems that buyers are selecting a bit of yard and privacy over the convenience of a condo or townhouse at the moment. As we know, these things change, and I suspect that 2019 will see a rise again in this property type.
HIGHLIGHTS BY NEIGHBORHOOD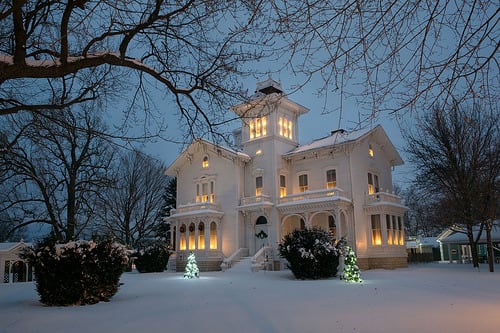 Cos Cob, Riverside, and Old Greenwich all saw an increase in sales, year over year:
Cos Cob home sales improved 25% with an impressive gain in the average sale price to $1.56 million. Historically, Cos Cob has been an entry point for many first home buyers who love its small town feel and downtown, with our favorites Fleishers Craft Butchery, , and Greenwich Cheese Company. Cos Cob accounted for 19% of all Greenwich sales.
Riverside saw a solid gain of 6% in sales volume, and the average price was unchanged from 2017 at $2.37 million. Riverside sold 18% of all Greenwich single family properties.
Old Greenwich volume sales were up 13%, but the average price declined to $2.1 million, reflecting a shift in the price mix towards greater sales in the lower priced end of the market. Old Greenwich accounted for 15% of all sales.
Back Country sales were down just slightly last year (46 sold), with an average price of $3.4 million. Sales in Back Country represented less than 1% of all Greenwich 2018 single family sales.
Central Greenwich had the largest number of single-family sales at 34% (202 sales), which was down 7% vs. 2017. The average price was $2.6 million.
HIGHS AND LOWS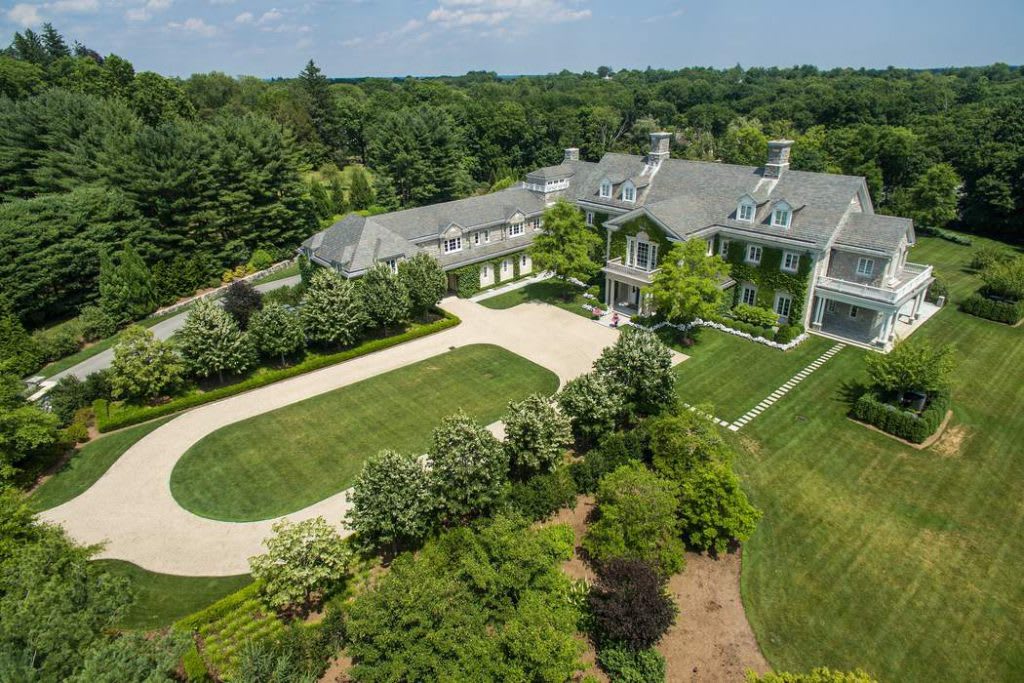 SINGLE FAMILY
The highest priced property to sell in 2018 went for $17,500,000. I represented the buyers in this transaction and can say first-hand, that the home, pool/guest house and property are exquisite. Located in Central Greenwich on more than 5 acres, the home is extraordinary in its design, construction, and details with deep moldings, intricate stone floor patterns, and stately room scales. There is an indoor pool and separate spa with curved glass ceiling, media room seating 20, gym, and leather walled billiards room. The list of amenities is endless.
The least expensive property to sell was on Delavan Avenue in Byram. Needing a full renovation, this 1,188 sq. ft. home sold for $382,000.
CONDOMINIUMS/COOPS
The highest price condo sale of 2018 was a 2005 built brick Georgian in downtown Greenwich. Located at 211 Millbank Ave., it is 4,817 sq. ft and sold for $3.85 million.
The lowest priced sale was in one of Greenwich's doorman buildings — 20 Church St. The 450 sq. ft condo was on the market just 27 days and sold for $275,000.
2018 RKG ACHIEVEMENTS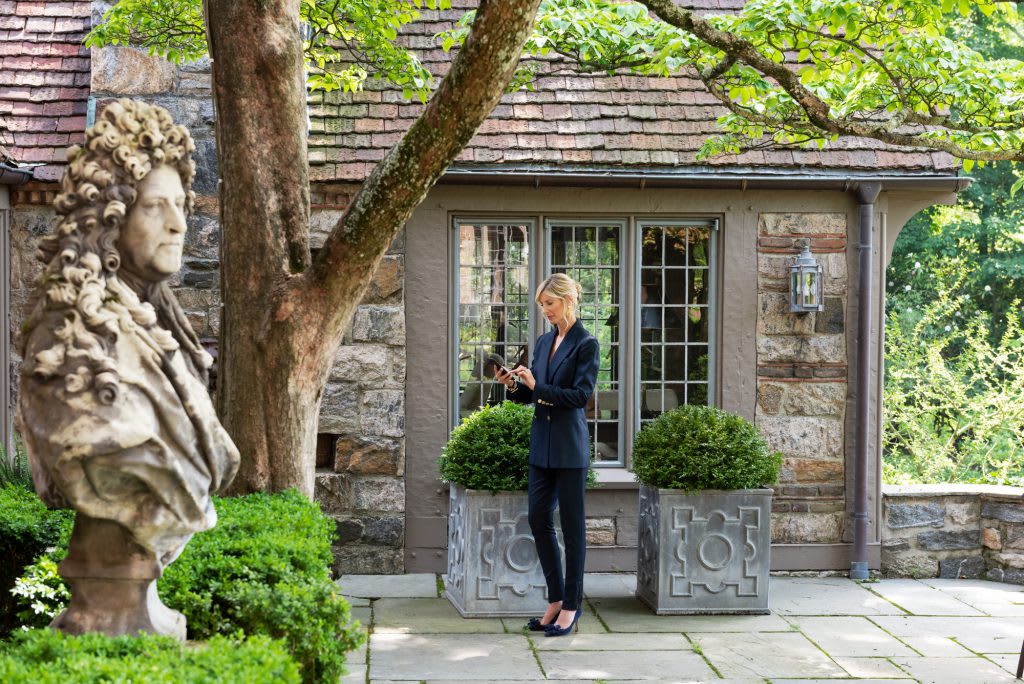 Robin retained ranking as one of Greenwich's Top Ten real estate agents
Robin was the top agent and RKG was the top team for Compass Greenwich market
Robin was invited to join
Haley Heyer, attorney and Associate Real Estate Broker, joined the RKG team
Tori Mercado, Client Services Manager, joined the RKG tea
CELEBRATING GREENWICH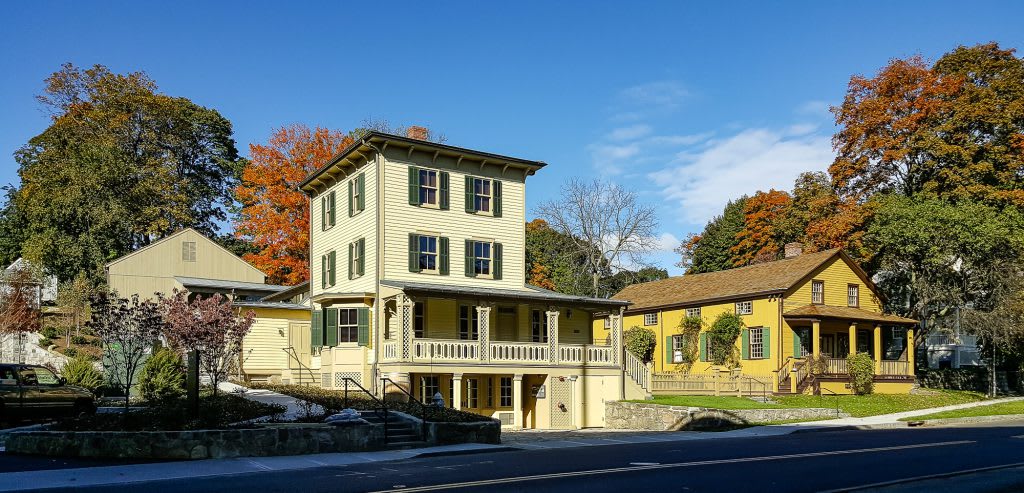 Photography by Christopher Shields
The completed its re-imagined campus that provides a new, accessible history museum and serves as a gateway to Bush-Holley House. The expansion features the restoration of Toby's Tavern (the hotel that served the new railroad that came to Greenwich in the late 1800s), and a 10,000 square foot museum and library with inviting gathering spaces and a museum store. The Bush Holley House is a National Historic Landmark in Cos Cob that once served as Connecticut's first art colony where American Impressionist artists gathered. The $13.5 million restoration and expansion was possible through the gifts of private individuals and many Greenwich residents, and it places the Greenwich Historical Society at the forefront of the nation's historical institutions and campuses.
SHARE THIS STORY