Your home has a kitchen, a living room, and a bedroom, but does it have a virtual learning area? Due to the COVID-19 pandemic, it's becoming increasingly popular for schools to ask students to learn from home. While unprecedented, this change doesn't have to be overwhelming. Make the transition to virtual learning smoother with these ten tips for optimizing your space for at-home education.


1. Create an At-Home Classroom

Cultivating a proper work area for optimized learning is imperative for student success during virtual education sessions. No matter how much room you have to work with, there are a few steps you can take to create the best learning space possible for your student.


Choose a Prime Location


Each student learns differently. This means that each student also has different preferences for their desired learning space. Choosing a location that suits your student's learning style can boost their success while learning from home. If your student likes to learn in total peace and solitude, consider transforming a corner of their bedroom into a learning zone. However, if your student prefers ambient noise and the comfort of a parent nearby, perhaps utilize a space in the kitchen or near the home office.


Start with a Flat Surface
​​​​​​​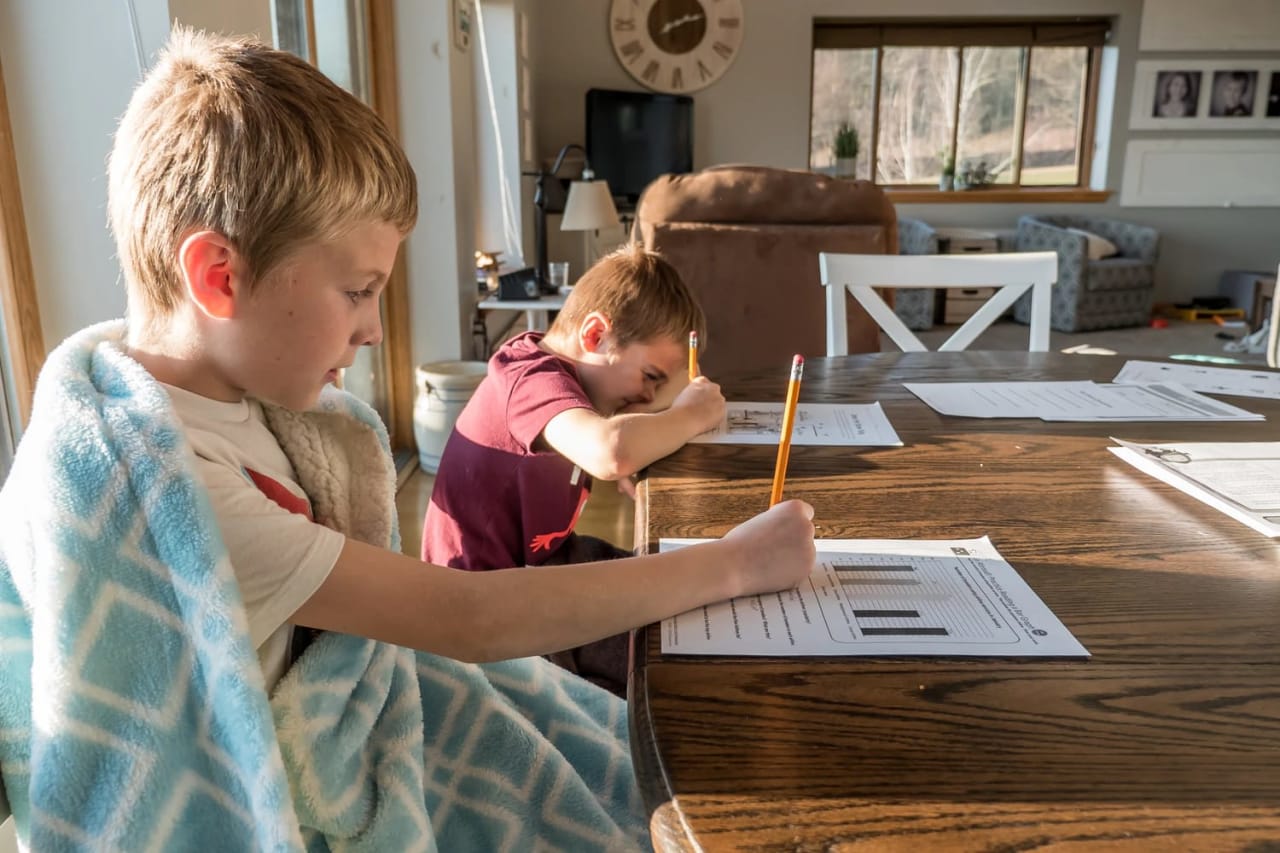 First and foremost, your workspace will need a flat surface to use as a desk. Whether you opt to use the kitchen counter, the dining room table, or a desk in a quiet office, having a solid surface to work on creates a sense of consistency in your child's schedule.


Light It Up


Proper lighting is imperative for focus during school. Whether you opt to draw open the curtains and let the natural light flow in or supplement with indoor lighting, a well-lit room will allow your student to be able to be easily seen during Zoom calls and be able to see their assignments bright and clear.


Use Multiple Learning Hubs


Differentiating educational spaces will help distinguish types of learning, from Zoom classes to quiet study time to homework. Much like changing classrooms for different school subjects, changing environments can activate a different part of your child's brain for different types of learning.


Designate a School Computer


In addition to establishing specific work areas, consider using only one computer for Zoom lessons, if possible. You can remove any extraneous programs from the computer so that your student won't be tempted by distractions, and this way, your student knows that when they sit down at this computer, it's time to work.


Add a Personal Touch


Because your student will be spending many hours working in this area, allow them to put a personal touch on their workspace. Getting input from your child will help them feel involved in the process and encourage them to stay motivated while at the desk.


Establish a Schedule


Adding a calendar or a written schedule to the learning area will help keep you and your student on track. Using a whiteboard, a chalkboard, or a simple sheet of paper, outline the day in blocks so that your student will know what to expect throughout the day. You can also implement a weekly or monthly calendar for a broader look at what's up next. Keeping the calendar close to the work area makes it easily readable so that everyone knows what's on the agenda. Creating a routine is one of the most important aspects of home-learning success, and the calendar will make it easier to follow.


2. Stock Up on School Supplies

From the obvious to the unexpected, having the right tools on hand is key to any job well done. Here are a few important ingredients to successful at-home learning.


Pens, Pencils, and Paper, Oh My!
​​​​​​​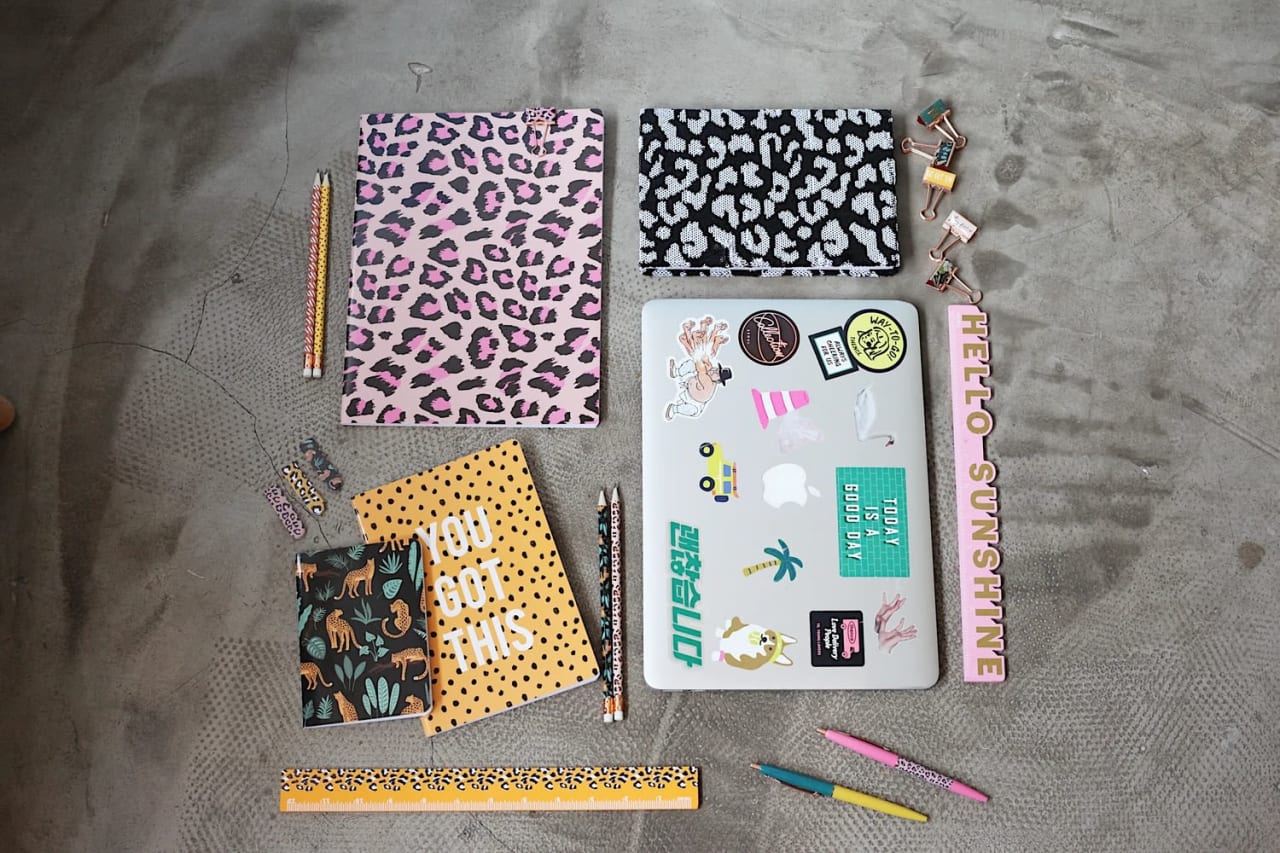 Although they're learning from home, your student will still need some school supplies. For virtual learning, you'll still want to stock up on the most important organizational and study supplies, from number 2 pencils to sticky notes. Your student's age will influence these purchases, so don't forget to consider which supplies might be needed for make-at-home craft projects or poster board presentations. A second-grade student might need all the ingredients to make homemade slime, while a high schooler might need access to online programs to create class content. Keep these supplies easily accessible throughout the day so that your student can grab what they need.


Lunch du Jour


Lunch is key to refueling your student and taking a break from learning to give the brain time to recharge before the next class. Since your student won't be heading to the cafeteria, be sure to stock up on plenty of healthy lunch options and delicious snacks to keep your student well-fed and focused throughout the day. Here are a few ideas for home lunches that are quick, easy, and nourishing.


Mini charcuterie board: Charcuterie is an easy way to eat from several major food groups. Deli meat is a great source of protein, but you can always add a side of pistachios or cashews for an extra plant-based boost. Cheese is a great way to add dairy to your diet. Don't forget your veggies — cucumbers and carrots are both kid-friendly options — and fruits like grapes and mandarins are easy to add on the side.
Fruity chicken salad pita: Adding fresh fruits to this chicken salad recipe is a great way to incorporate an extra boost for a delicious midday treat, and the pita makes it easy to hold for kids on the go.
Curry turkey stir-fry: Kick things up a notch with this flavorful yet quick-to-prepare favorite. Using any protein you prefer, this hearty dish is perfect for an afternoon pick-me-up.
Stay Organized


For the most success, you'll want to tap into your organizational skills. Keeping things at an arm's reach is important for making class happen without any hiccups. A few things you might want for your at-home classroom include:


3. Eliminate Distractions

For optimal learning, you'll want to reduce as many distractions as possible from your home learning space. There are a few key ways to do this to keep your at-home learning environment operating smoothly.


Separate Siblings


For families with more than one child, you might find it difficult to juggle several learning experiences at home. Whether your students are close in age or not, keeping siblings apart while working will help eliminate possible distractions.


Keep Away Pets
​​​​​​​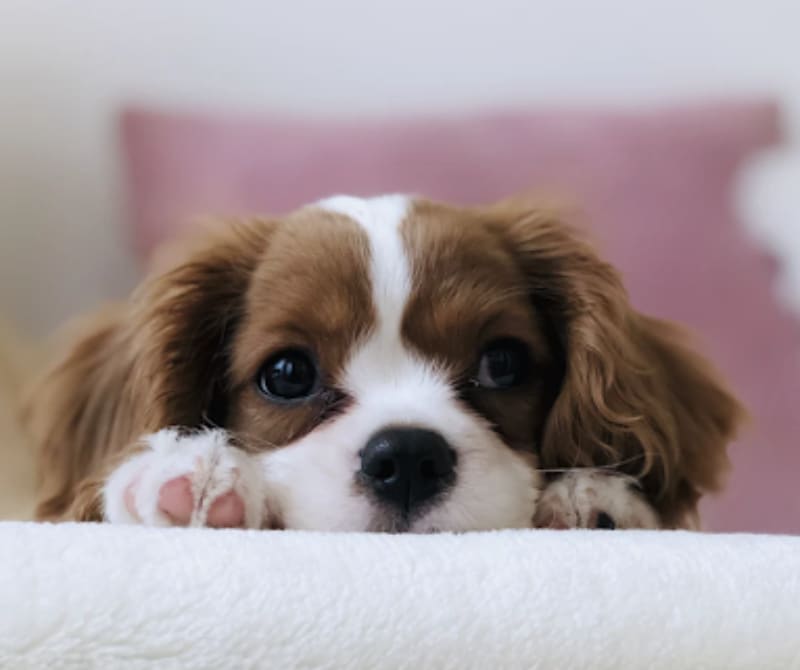 While your furry friends may be loving companions, sometimes pets can act as a distraction during learning hours, especially when your student is used to spending hours away from home at school.


Establish Online Boundaries


With virtual learning, your student will be spending considerably more time online. To protect their safety, it's important to establish browsing parameters. Additionally, removing or restricting access to distracting programs and games will help your student stay focused throughout the day.


Provide Time Away from the Screen


The temptation to run around outside will increase tenfold when your student tires of at-home learning, and this stir-crazy reaction can distract your student from active learning. To combat this, it is important to provide your child plenty of time away from their screen. Recess is a vital component of each school day for young learners, and it is just as important (if not more) to participate in playtime while learning at home.


Reduce Extra Technology


Technology can be an incredible tool for your student. However, technology can often act as a distraction when left unattended. For young students, this might mean moving to a room without a television so that they won't be tempted to watch their favorite cartoons and putting away any video game consoles. Older students may be asked to hand in their phones before the class day starts just as they would be asked to put them away during typical school hours. Setting these firm boundaries with your student will create a barrier between them and the temptation to reach for their favorite technology when they ought to be studying.​​​​​​​

​​​​​​​Virtual learning is becoming more prevalent, and optimizing your home is an important step for making the most of your student's educational opportunities. If you're curious about private schools in Greenwich, CT, I'd be happy to provide you with more information. Additionally, don't hesitate to contact me if you'd like to learn more about Greenwich, CT homes for sale.
SHARE THIS STORY