How many times have you driven around Greenwich seeing it but not seeing it. Same old, same old, right? Maybe not. Take a look at what photographer Julien Jarry came up with when I challenged him to shoot Greenwich landmarks at night.
See if you can identify them (the answers are at the end of this post)

​​​​​​​Here's a hint on the above. It makes you ask the question, where does Greenwich really end? And who has the air rights above your house?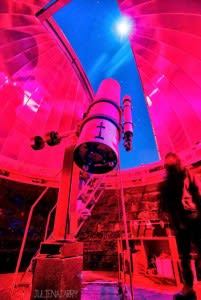 Now, the shot below is of something that is in progress. It's a building that was constructed in the 1920-30s time period and I would bet that 60% of all Greenwich residents have been in it at one time or another. Another hint:  It is on the National Registry of Historic Places and sold in 2011 for $15 million 
Building Sells
 Give up? It's the old post office on Greenwich Avenue, soon to be rented to the retail giant Restoration Hardware.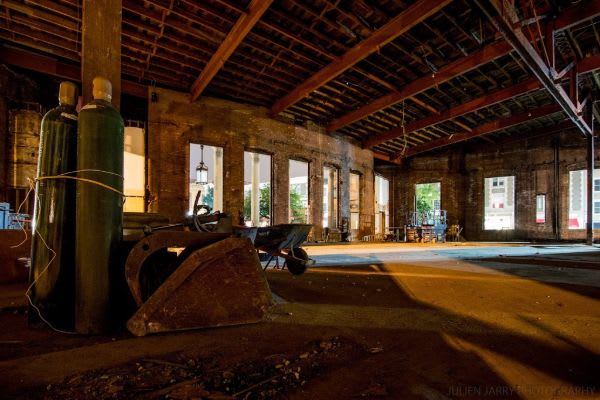 The next photo is perfect timing for Halloween. It's spooky!!!!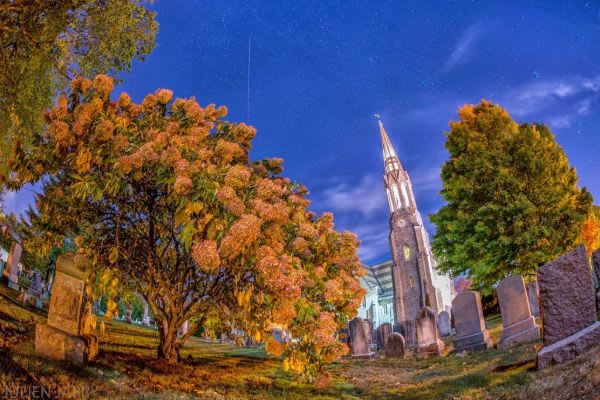 And this next photo is somewhere that your kids might often claim they are at but not!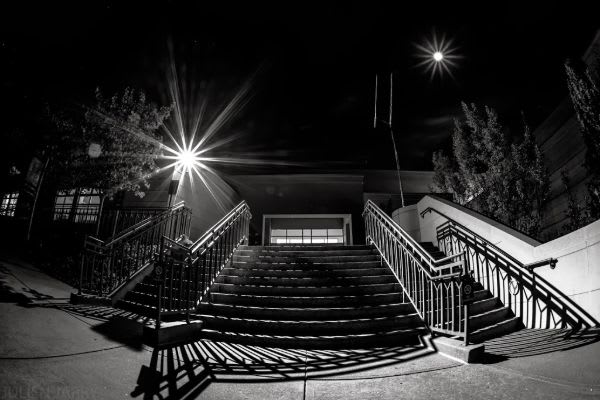 This guy is just taking a quick break from using his brain… must be trying to decide if he should renovate or buy a new house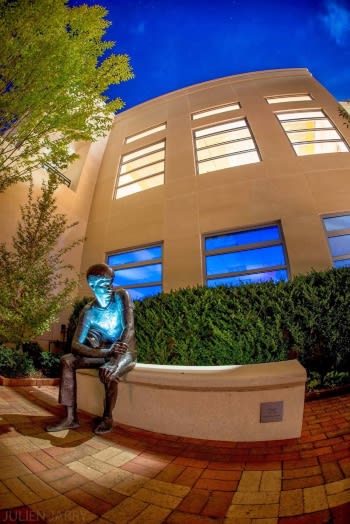 And this is the place you want to know your way around, any time that you are doing work on your house.
All Photographs by Julien Jarry
Answers to Above:

1.  The Bowman Observatory, on the grounds of Julian Curtiss School, built in 1940 by Greenwich High School teacher Alden W. Smith,
2.  The Greenwich Avenue post office building, currently undergoing renovation and will be rented by Restoration Hardware,
3.  The Graveyard at Christ Church, Greenwich, CT,
4.  The front steps of Greenwich Library,  Post Rd., 
5.  The statue in the courtyard at Greenwich Library
6.  The town hall of Greenwich, Ct. This was Greenwich High School until the 1960s.
SHARE THIS STORY