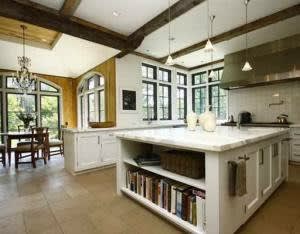 The picture perfect kitchen at 26 Beechcroft
This past week saw four single family home sales in Greenwich, two being in Riverside (the area that showed greatest gains in all of Greenwich in 2013). The theme for the week is (once again) the importance of pricing: There is nothing to be gained by pricing your property out of sync with what the market is currently supporting.
Take the two properties that sold in record time and the two that sat much too long on the market and their final trade prices:
PRICED PERFECTLY
6 Lita Drive: Sold in just 30 days with a list price of $1.395 million and traded at $1.271 million. This 1957 ranch home sits on .31 and was owned by a wonderful woman, Eddie Beck, who was the first female doctor in Greenwich, having received her medical degree from Yale in 1948. I was lucky enough to have known Eddie, who was a familiar face and active at First Presbyterian Church.
18 Shoal Point Lane, Riverside: Priced at $5,195 million and selling 73 days later at $5 million, this 5,702 square foot waterfront home with dock is on .58 acres.
SOLD BUT TOOK SOME TIME
100 Club Rd, Riverside: 2 waterfront acres on the road that Riverside Yacht Club is on, this land started out at $6,995 million and sat for quite a while–515 days to be exact. It wasn't until the property was reduced to under $4 million that the market took notice and sold at $4,250 million against its final list price of $3,995 million.
26 Beechcroft: Designed by New Haven architect Sam Mitchell, this home was something special in design and construction quality. It started out 865 days earlier at $7.95 million and traded -23% off it's list price at $6,123,800. I am pretty sure that it took every bit of the original list price to design and build such a special home but the market is the market.
SHARE THIS STORY