WHAT IS THE NUMBER ONE ELEMENT IN A HOUSE THAT SHOULD NOT BE SEEN OR HEARD?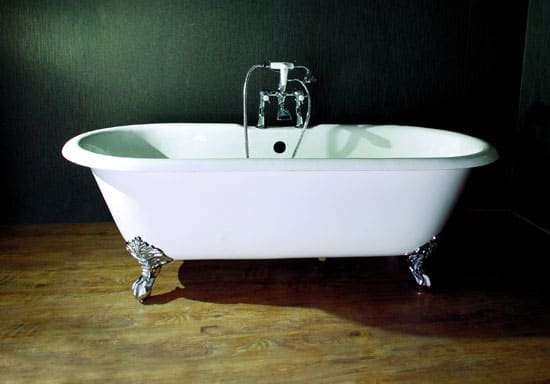 One of my buyer clients and I went to look at a new construction house today. It is in an excellent location and in the mid-range ($4-7 million) of Greenwich home prices. The quality of the home was well done and for those who don't know me, my experience is deep and my standards are high. Known as being "fearless" in house renovation/building spending (reference: the husband, and he knows for whence he speaks), I rarely give building or design accolades.
This house, had It in spades on the build front. Smallbone Kitchen, hefty hardware and very special custom windows. Nice. First floor was looking promising. A tad tight in the public rooms but the kitchen opened nicely into a family room and library that had real tooth in the paneling and not the dimensionless wood paneling that is lifeless and too often a hallmark of new construction.
Enter the second floor. We get to the landing and look down one long hall to huh? Could that be a tub staring us smack in the face? It could indeed. The master suite consisted of a hub of five rooms off a center arrival space. At the end directly facing where you entered the suite was the bathroom.
Honest to Pete. WHY does anyone want to see a bathroom at the end of a public hall? And the master bath at that? Need I say that the tour ended shortly thereafter? The client just couldn't wrap her head around coming up to the graceful second floor and entering a master suite greeting from a tub.
Let this be a lesson to all of us. Should bathrooms ever be THAT noticeable? And particularly in the master bedroom area?
SHARE THIS STORY