Greenwich is a town on Connecticut's coast outside of New York City. It's ranked among the
wealthiest
cities in the US and home to several hedge funds and wealthy Wall Street buyers. Apart from the wealth, this city is also a beacon of sushi dining. Whether you're craving affordable rolls or high-end omakase menus, you'll find something to satisfy your appetite for sushi among Japanese restaurants in Greenwich.
If you are searching for Greenwich, CT, homes for sale and wondering where to get sushi in Greenwich, we have compiled an extensive list of the top spots for fresh sushi. From take-out sushi to delivery options to dine-in seating, restaurants across Greenwich offer residents and guests bountiful options. Here's our list of the best sushi in Greenwich.
Miku Sushi Bar and Restaurant

Miku Sushi is a well-known and popular Japanese restaurant in Greenwich serving delicious and plentiful sushi. It's the place to go for Japanese cuisine. You will find some fantastic flavors in their sashimi and sushi rolls.
This restaurant is in the heart of Greenwich. This is a quality neighborhood spot full of fresh and appealing Japanese restaurants. It's also close to Greenwich private high schools.


The level of service in this bar is unparalleled, and they have friendly staff. The place is pretty tiny but highly efficient. It features authentic Japanese decor and knowledgeable staff who make some of the freshest sushi and seafood dishes in town.
Abis
There is nothing more satisfying than pristine raw fish that melts on your tongue.
Abis
is a sashimi-focused restaurant in Greenwich offering traditional Japanese hibachi and sushi bars. The menu at this restaurant revolves around quality seafood wrapped in warm rice and crunchy nori.
This Japanese restaurant has a friendly atmosphere and an extensive menu. Their spicy tuna and yellowtail sashimi will fulfill your cravings. You will love the special rolls and the hibachi offerings. Their sushi is always fresh, and their servings are large enough to feed two people.
Sushi Bar
Find an authentic Japanese sushi experience at
Sushi Bar
in Old Greenwich. This omakase style bar is a new and modern addition to the area.Their offerings include a variety of nigiri and unique sushi rolls utilizing the highest quality of ingredients.
The fresh and authentic roll choices include the Magruo- Ebi with shrimp tempura, avocado, spicy tuna on topped micro greens. They also have some delicious vegetarian options including the Katsumaruki roll and the Ume Shiso.


Another unique feature of Sushi Bar is it is currently BYOB, so make sure to contact staff for further details. The atmosphere is lovely both inside and out, and the attentive staff will make you feel special.
Bambou Asian Tapas & Bar
Try the Sashimi lunch special at the
Bambou Asian Tapas & Bar
. The restaurant offers an extensive omakase experience second to none in the city. Try the Bento boxes loaded with nigiri, rolls, and soup for a more economical option. This restaurant is a consistent crowd-pleaser for hot home-style Japanese dishes. It has private tables and a sushi bar offering appetizers, sashimi, and fresh sushi. They sell the best reasonably priced sushi in Greenwich that consistently tastes great. The sushi and sashimi selections are fresh. Along with sushi, this Japanese joint offers bento and udon noodles, among other cooked food items.
Kissaki Sushi

With locations in Greenwich, Kissaki Sushi serves authentic sushi dishes. Everything you'll order here will be fresh and flavorful. You will love the tasting menu featuring dozens of courses that change frequently based on the day's best finds.


Kissaki is an excellent place with delicious food. You can order anything from the shrimp roll to the unda chicken roll. The sushi rolls are delicious whether you dine in or take away. Beyond the impressive nigiri, indulge in comforts like miso soup and Tamago.

Kissaki Sushi is also close to Deer Park real estate, and you can sit outside. This restaurant may become your favorite quick lunch spot for delicious sushi.
Panda Pavilion
If you love quality sushi but don't feel up to leaving home, try ordering from
Panda Pavilion
, a high-end Chinese and Japanese food restaurant in Greenwich. Their food is fresh and high-quality, and the establishment is kept clean. You will love the experience of dining in this restaurant, whether for lunch or dinner.
They offer sumptuous, slurp-worthy ramen noodle dishes and comforting sushi in this cozy eatery. They craft a wide variety of food with high-quality ingredients. The sushi is delicious for anyone willing to try something new. You can access the restaurant from Greenwich waterfront homes.
Hinoki

The selection of seafood at Hinoki is excellent, with delicious shrimp and sushi. They have a great selection of low-priced soups and salads that taste delicious. Hinoki makes fantastic sushi — better than in most sushi places nearby. The tuna here is better than in most of the sushi places in Greenwich.


The catering menu offers everything from extravagant party platters to indulgent desserts. You can expect to enjoy chef-prepared sushi made to the same standards as any quality food on the market.
Genji Sushi

This is one of the best places to find good sushi in Greenwich. They serve delicious, innovative, healthy vegan cuisine prepared to nurture body and spirit. The straightforward eatery focuses on sushi, including cooked rolls and options for vegans and vegetarians.


You can find vegetarian sushi here if you want to share the tastes of the vegan experience. Excellent vegan and gluten-free options are available depending on your needs. Genji Sushi is an ideal spot for vegan food and sushi in Greenwich, CT. The menu is interesting, with Asian-inspired items and a vegan version of Western staples.


They offer vegan dine-in, take-out, or delivery. Every food in this restaurant is delicious, including sushi, salads, soup, and pizza. The environment is also comfortable.
Byram Sushi Teriyaki

This is a great sushi establishment with fresh menu selections. You will love their sushi rolls' quality, freshness, and presentation. Other specials to choose from outside the daily menu include the surf and turf roll.
The food from Byram Sushi Teriyaki is fantastic and fresh. They offer authentic Japanese cuisine with great lunch specials. For example, you can get a sushi three combo and a wide variety of food choices. The establishment sells delicious and fresh sushi and sashimi, including delicious, off-the-charts sushi.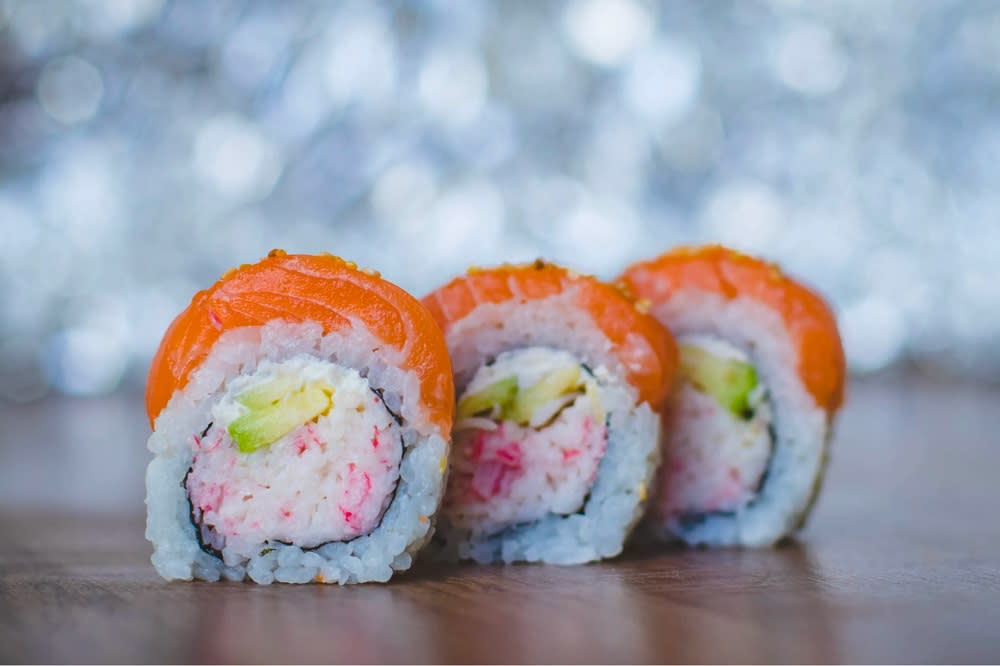 Tengda Asian Bistro
This is one of the best sushi places in Greenwich. The menu consists of sushi, hand rolls, bar entrees, and sashimi made with impeccable quality. The Sashimi lunch special at this restaurant comes with four large pieces of tuna, salmon, yellowtail, and mackerel. They also sell incredibly fresh sushi at reasonable prices on top of the excellent service. If you order food from
Tengda Asian Bistro
, it will be delivered quickly.
Kira Sushi

Get the best sushi lunch special from Kira Sushi in Greenwich. It's characterized by friendly people, excellent food, and a great environment. The establishment sells delicious, high-quality sushi. You can also try the spicy tuna roll, brandy roll, sashimi, and dumplings.


It's an excellent location for taking out or eating in. If you're ordering sushi from this restaurant, it will arrive in about 15 minutes, depending on your location. They pride themselves on fast delivery and friendly services.


They sell affordable, delicious sushi with grade-A service. The food is authentic, delicious, and well-priced. Try the food, and you will appreciate the quality.
Sushi Soba

Sushi Soba is a Japanese restaurant that revolves around the idea of "Ittai-Kan." They sell some of the best sushi in Greenwich Avenue real estate and are one of the most popular sushi restaurants in the city. The restaurant focuses on balancing seafood and sushi rice when making sushi. They achieve this balance by high-quality sourcing fish and carefully selecting ingredients to create an impeccable omakase experience.
Tsuki Sushi

If you want the best sushi deal in town, you can find it at Tsuki Sushi. This delicious upscale Japanese restaurant in Greenwich sells delicious upscale Japanese sushi at reasonable prices. You will find authentic Japanese food, including sushi bowls and rolls, sashimi, yakitori, and soba. Their homemade soba is some of the best in town. They present everything beautifully with excellent service. You will love the spicy tuna roll, which is elevated with soup. You can also try the different lunch specials, such as the pressed salmon sushi.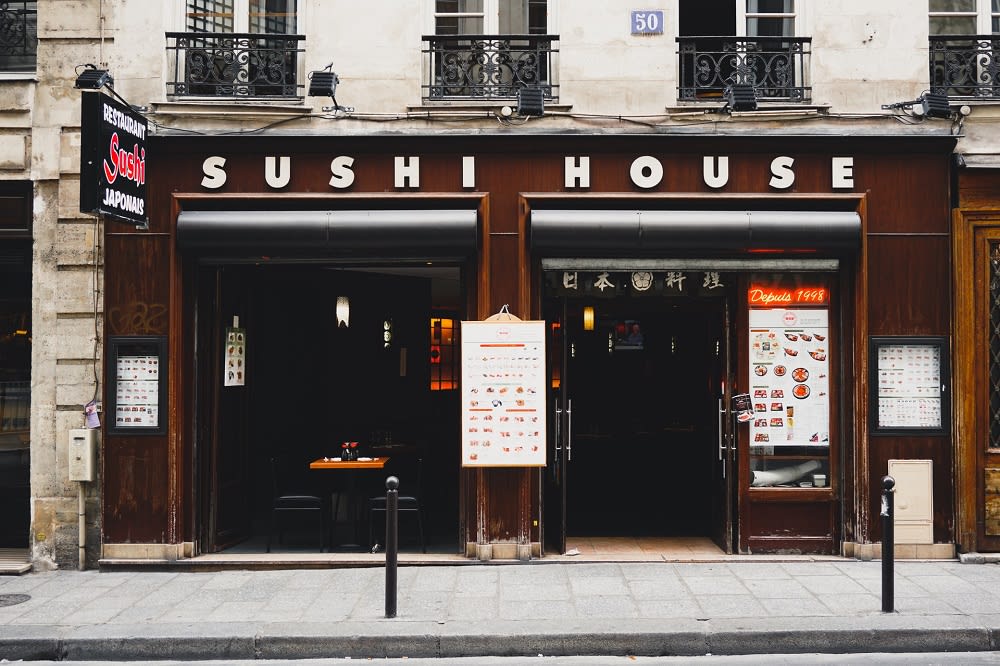 Find a real estate agent in Greenwich, CT, who can point you to the area's best sushi places as you search for Greenwich real estate. Finding a local real estate agent in Greenwich is the first step to finding the best place to live.
Robin Kencel
can help you find the home of your dreams in this idyllic community.
SHARE THIS STORY