Last week was a rough one. I have been working with an absolutely lovely family, looking to relocate to Greenwich from Westchester county now that the last of their children will be entering college next year. Like many, they are attracted to Greenwich's low tax structure, the vibrancy and diversity of the town, and the ease in getting to New York City. After a thorough search, they found a property that hit all the marks for them and presented a bid. There was the usual back and forth with offers and counter offers, as well as tweaking of terms, until an agreement was reached and the offer was accepted. Inspections took place in record time, with accommodating professionals working over the weekend to get them completed.

Then, a hiccup occurred.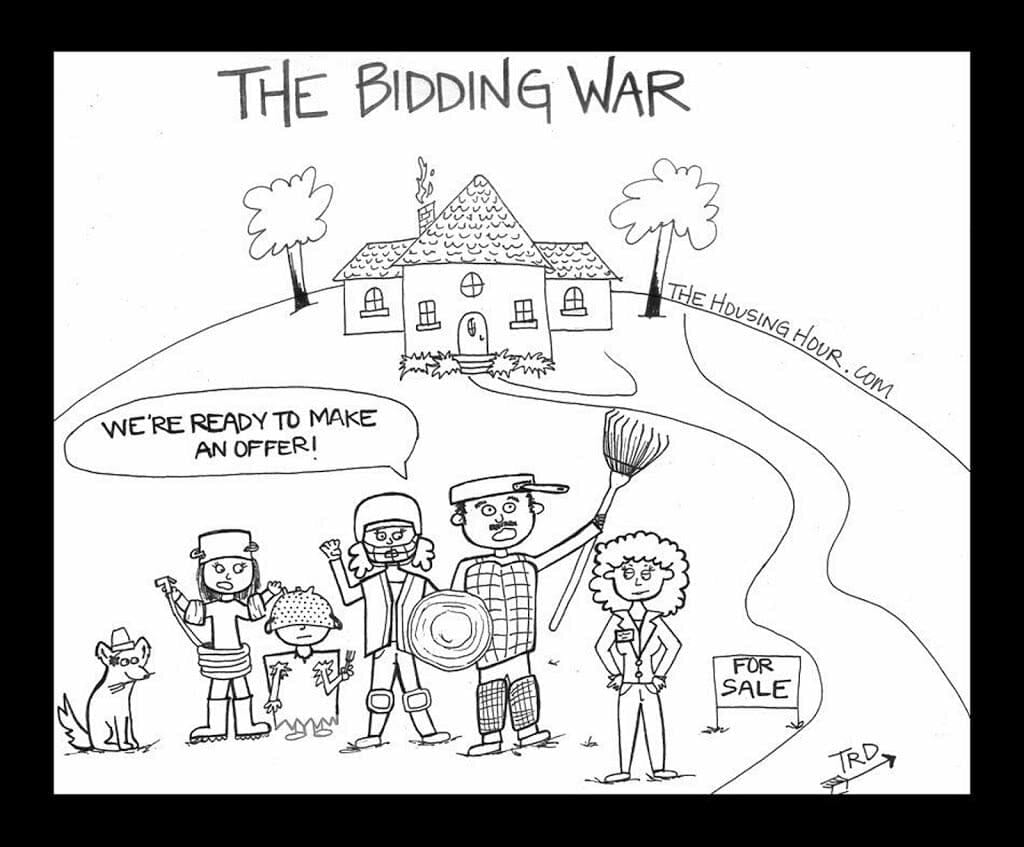 Another offer was presented to the owner. We are seeing multiple bids with increasing frequency in Greenwich, and particularly in Old Greenwich and Riverside. No one likes it, but it happens. After a painful three days, which culminated with the owner's decree that the "first signed contract wins" and two contracts sent out at once, my clients lost the house. Is "shopping a bid" and pitting one buyer against another ethical, fair or right?

You can put yourself in the Buyer #1 and Buyer #2 shoes as well as the owner's , and come to your own conclusion. When you do that, don't leave out the part where Buyer #1 has spent a few thousand dollars on inspections and been told that their offer has been accepted.

The above process surely didn't show Greenwich to it's best advantage and sure made it look like money trumps all else. Fast forward to yesterday. My buyers found another property that they like. It has an offer on it already (do we have a knack for this multiple bid thing, or what?). Here's how this seller's realtor is proposing to handle it. Highest and best offers will be submitted to the seller's attorney. I like this. It feels fair and impartial. I am particularly impressed with this realtor in that the other offer is from within her brokerage. Thank you Ms. Realtor for showing my buyers what I think of as the "real" Greenwich and it's people.


For buyers who find themselves in this uncomfortable situation, I'd offer the following:


1. Determine Your "I won't feel bad to have lost the house" Bottom Line Price: Ask yourself at what price would you be okay knowing you lost the house. Will that extra jump or two really make the difference six months or one year down the line or will the time it takes to find another property that you like result in higher market prices since we are in an appreciating market?


2. Understand How the Property Sits, Value-wise, in the Current Market: Look at 3 and 6 months comparable sales in terms of location, square footage, lot size, amenities, condition, style of house, layout of floor plan and construction quality.
​​​​​​​

3. Don't Underestimate What You Will Need to Spend if Renovation or Updates are Needed: If this is a property that is going to take some work to get it to the place that you need it to be, be sure that a builder or professional looks at it and gives you a sense of what this will cost.
SHARE THIS STORY