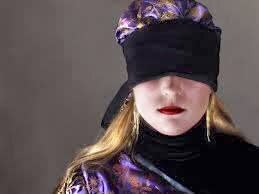 Buying house sight unseen can feel like you are blindfolded
One of the unusual situations that sometimes crops up in Greenwich real estate is one where the buyer purchases a house without ever seeing it. This may sound nuts—but there are circumstances (more than you'd think) where it can be the only practical solution.
Investors, for instance, sometimes simply haven't time to visit every property they suspect is a great investment. Other times, buyers might be relocating to Greenwich from out of the country under a timetable that doesn't allow them an extra visit—or even a first visit! According to the latest full-year data from the National Association of Realtors®, home sales to foreign buyers amounted to $68 billion!
As you'd guess, the risks of purchasing a house sight-unseen when relocating remain stark. Nonetheless, there are ways such buyers can protect themselves:
​​​​​​​
Adding a contractual walk-through contingency—one which allows a final walk-though before signing at closing—is the surest protection. Sellers aren't obligated to accept such a contingency (and in a competitive market it's less likely to be acceptable), but if it's allowed, it's also a sign that the property is likely to pass muster.
The odds of a good "sight-unseen" result when relocating to Greenwich grow significantly better when you present your agent with a clear list of requirements. Some important factors outside of specific house metrics could be the location within Greenwich, access to I-95 or the Merritt Parkway, or school district.
​​​​​​​
It is especially important to hire a first-class home inspector.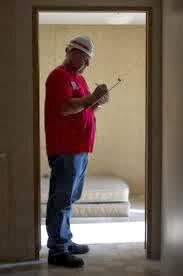 When you can't visit the property yourself, your inspector can be the trained eyes that prevent your inheriting unneeded maintenance issues. If the listing doesn't give you a clear idea of how the home is laid out, requesting a video of both interior and exterior of the property is a good idea. If one isn't available, don't be shy about asking your agent to make a walk-through video for you.
For anyone relocating to Greenwich when a 'sight-unseen' home purchase is necessary, choosing a top-notch realtor and inspector couldn't be more important. After all, they become your ears and eyes on the ground!
SHARE THIS STORY