Experts from the Compass Real Estate team joined Haute Residence for a live webinar on the latest in the industry from different corners of the US. Bill Fandel, Robin Kencel, Jack Pearson, Bento Queiroz and Jim St. Andre were hosted by Haute Living's Seth Semilof in an hour-long conversation that touched on their respective markets' current and future outlook, during and in preparation to post-quarantine times.
Watch the webinar below.
Sign-up for our upcoming webinars:
Friday, May 8th at 2PM EST/11AM PST
Top Bay Area real estate industry names Olivia Hsu Decker, Michael Dreyfus, Herman Chan, Roh Habibi and Jill Levy of Golden Gate Sotheby's International Realty.
REGISTER:
Friday, May 8th at 3PM EST/12PM PST
Live chat with a trio of leading real estate agents in NYC (Vickey Barron), South Florida (Josh Dotoli) and Canada (Faith Wilson).
REGISTER:
Tuesday, May 12th at 4PM EST/1PM PST
Luxury development 2000 Ocean creators Enrique Norten, Shahab Karmely and Edgardo Defortuna talk about the project.
REGISTER:
About today's panelists:
Bill Fandel: Real Trends/America's Best Real Estate Agents (Top Agents by Volume by State) | 2010 - 2019, Twice-Named Telluride (Colorado) Association of Realtors "Realtor of the Year" & "Presidential Award".
Robin Kencel: Head of The Robin Kencel Group at Compass, among the top ten agents in Greenwich, CT.
Jack Pearson: Top producing broker in The Hamptons, NY area for over 20 years. Creates and build specialty-stylized homes with interior design partners.
Bento Queiroz: Over $100 million in career sales. Recently sold a unit at The Estates at Acqualina for $6.3 million. Specialized in South Florida market.
Jim St. Andre: Over $1B in career sales and several of the most expensive sales ever in Manhattan, NYC. Last year, his team was ranked #2 in NYC and #34 nationwide by The Wall Street Journal.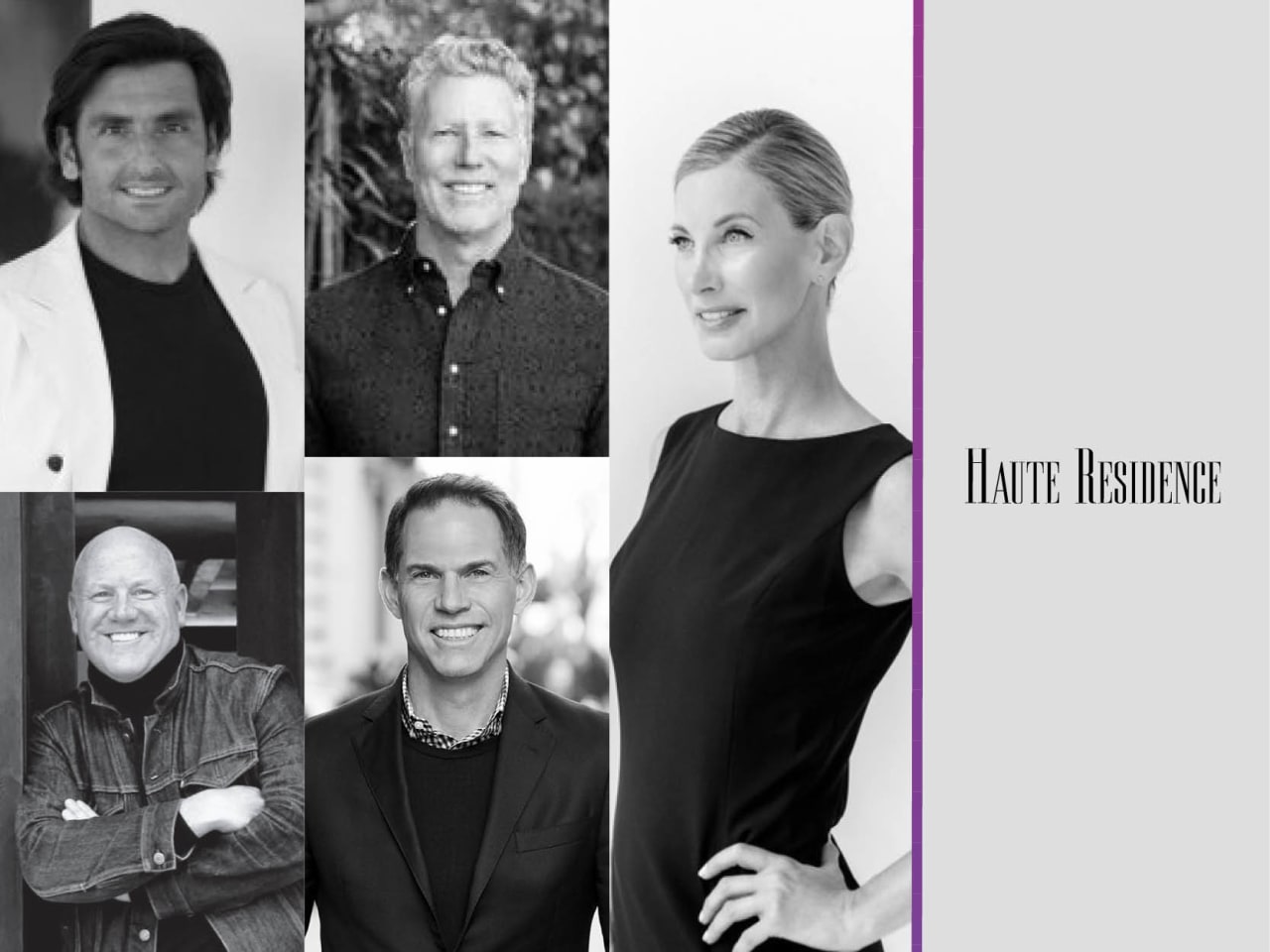 Top left: Bento Queiroz, bottom left: Bill Fandel, top middle: Jack Pearson, bottom middle: Jim St. Andre, right: Robin Kencel
Bill Fandel: "We were forced into a virtual world. It has given people a glimpse of working more remotely... We are taking longer periods for rentals, of which there is only a certain amount... People will take longer rentals and commute back and forth to different business hubs... Someone can get a good glimpse of properties remotely. We have seen a rise in web traffic and more inquiries on properties that have larger acreage, more breathing room. It will be interesting to see how much of the web traffic stays intact as the re-opening happens... At Compass, we have shown some leadership about releasing technologies and streamlining things... We will enter another market for a place like ours. A lot of it will be predicated on how easy it is to travel and how people are able to stay in hotels...
Robin Kencel: "In Greenwich, we are not normally a rental market, but we are nimble and have adapted and responded nicely. We found people that were looking for a month or two for rentals. Then, it changed to 'What do you have for the summer?' Now we are working on people that are taking a whole year of renting. It moves people into considering buying... Compass has a well-vetted group of vendors that give us the ability to do virtual tours that are as close to reality as possible... Our numbers have been off for a couple of years so it's a good time to buy."
Jack Pearson: "Millenials are much more attuned to buying properties sight-unseen... If you can't get in and have a video of the house, you sell it that way. If buyers really want a property, you can make the deal contingent on a walk-through. We have to think out of the box... The rental market (in The Hamptons) got squeezed because half the people that own houses rent them in the summer, and instead they are coming out to stay for the summer. Prices have gone up 30% for rentals... People that were on the fence to buy realized that they want to have a house, not be stuck in an apartment... Our population normally goes up six times in August, and that's what really happened here in March."
Bento Queiroz: "We are trying to accommodate all the demand from people trying to come down... Buying a property as my client did at The Estates at Acqualina, he basically pays his property with tax savings within five years... In Miami, if you navigate through the waters or in-land, people are still sitting on land value and holding on... Miami is evolving and taking shape as a global city. If you bring extraordinary architecture to the city, you can capitalize on it... We are offering an incomparable price per square foot in Miami."
Jim St. Andre: "In the high-end of the market of New York City, buyers are looking at this as an opportunity to buy in a neighborhood or building that they couldn't find access to before... From a business perspective, the strong and the intelligent will survive in the next phase of real estate in the United States... New York is the ultimate sub-market. We will see transactions go up and prices will depend on what sub-market of the City you are (looking into)... New Yorkers are resilient and they want to be here because it's New York."

SHARE THIS STORY