$48M Deal Marks Priciest Sale in Greenwich, Connecticut, in Five Years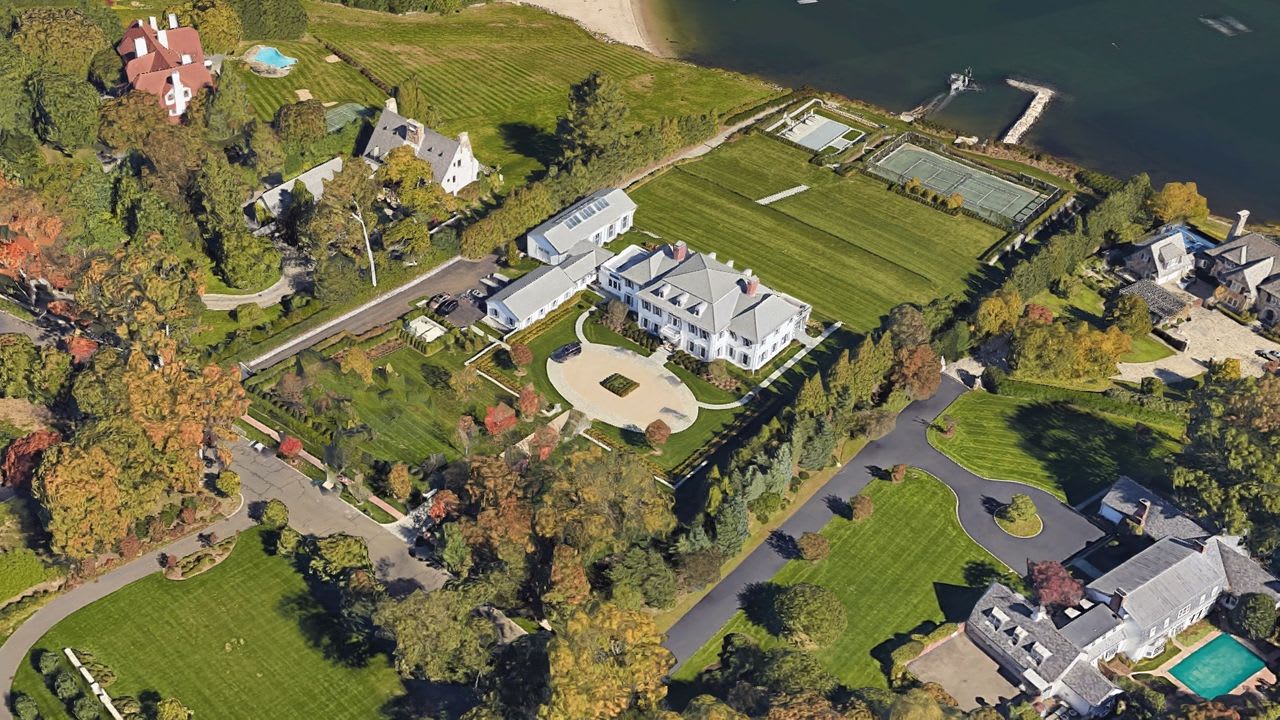 A four-acre estate in Greenwich, Connecticut, has quietly traded hands for $48 million—the town's most expensive deal since a $120 million sale broke a national record in 2014, Mansion Global has learned.
The 12,000-square-foot oceanfront home, in a guard-gated community on Long Island Sound, sold in an off-market deal in late February, according to property records. The seller was a limited liability company tied to hedge funder Chris Shumway, managing partner of Greenwich-based Shumway Capital, and his wife, Carrie Shumway, according to public records.
The Shumways —a no-income tax state that has seen an influx of investment professionals migrating from the Northeast in the wake of U.S. tax reform passed at the end of 2017. or plan to open an office in Florida include private equity firm I Squared Capital, Greenwich-based Starwood Capital Group and hedge fund Moore Capital Management.
More:
The sale of his former Greenwich mansion inevitably raises the question of whether Mr. Shumway is Florida-bound. He could not immediately be reached for comment.
The Shumways owned the Greenwich property for about a decade, buying it in the wake of the financial crisis in 2009 for $17.5 million and carried out substantial work, according to property records.
The Georgian colonial-style trophy home has seven bedrooms and 11 bathrooms, according to public records. They also hired landscape architects to plant and curate the ample sloping lawns overlooking the sound and Tweed Island. Besides the main house, there's also a stately front motor court, a tennis court, a pool and a dock, according to aerial images of the home.
The sale, the biggest deal in town in five years, is the latest in a string of $10 million-plus deals in Greenwich, a shift for a market that has seen prices drop off considerably in the last several years. The average price per square foot for a luxury home in the upmarket town has declined by 24% over the past five years, according to the latest report from New York City-based appraisal firm Miller Samuel.
From Penta:
Robin Kencel, a broker with Compass who is listing a home a few doors down from Mr. Shumway's former property on Field Point Circle, said prices have declined to the point that affluent buyers are starting to notice the relative value compared to New York City.
"I'm seeing really nice traction in the ultra-high-end compared to earlier years," said Ms. Kencel, who was not involved in the $48 million deal. "People are recognizing the very unique point in time now, where they can acquire property in an exclusive community" and find the prices "a little refreshing."
SHARE THIS STORY