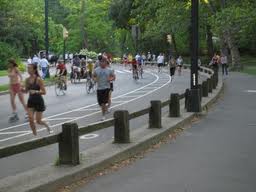 I was on the Upper East Side at 4:30 today, trying to squeeze in one more stop, the Decorative Arts building on E. 61st St. Traffic was at a complete stop. With every through street blocked, I decided to call it a day and head back to Greenwich. Being a fan of the west side during rush hours, I worked my way to E. 72nd St and Fifth Ave. with the idea of using the Central Park cut-through.


I am the first to admit, directions and navigation are NOT my thing. I thought 72nd St. was a clear east-west kind of shot. Apparently not. I found myself weaving through parts of the park that I had never seen before, passing scores of bikers, runners and folks doing exercise contortions the like of which I had never witnessed— but that would be the subject of a whole other blog. Unclear as to where the park was going to dump me, I turned on the GPS and hit my home address as destination.


"Get back to the East Side!" GPS insisted, trying to scare me with yellow blocks on my current route, indicating traffic jams were to become a part of my near future. It promised that I would be home in just 64 minutes if I followed its plan.


Every time GPS suggested a right turn to wind me back towards the FDR Drive, I ignored it and plowed forward, keeping a mental picture of the park's shape in my mind as an assurance that I was generally going in the correct direction. GPS and I went back and forth in this tug of war for a few turns, it suggesting I take a right to exit the park on the east side and me ignoring it's suggestion and doing my own thing.


GPS got fed up with my behavior before too long and turned off its arrival time promise. You could nearly hear the disgust, "Taking matters into your own hands? Fine, have it your way. But I'm not promising WHAT time you'll get home with this madcap approach."
​​​​​​​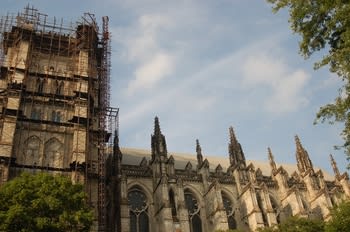 Cathedral of St. John the Divine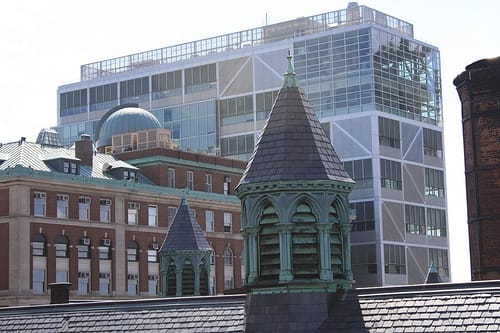 Without the stop clock to keep me paced, I decided to turn the misstep into a discovery. Though I had seen the wonderful Broadway play, "Morningside Heights" I had never actually been to that section of New York City.


Up I travelled on Morningside Drive past The Cathedral of St John of the Cross, through the streets of Columbia University and Teachers College. Fantastical gargoyles winked at me off buildings on side streets.
​​​​​​​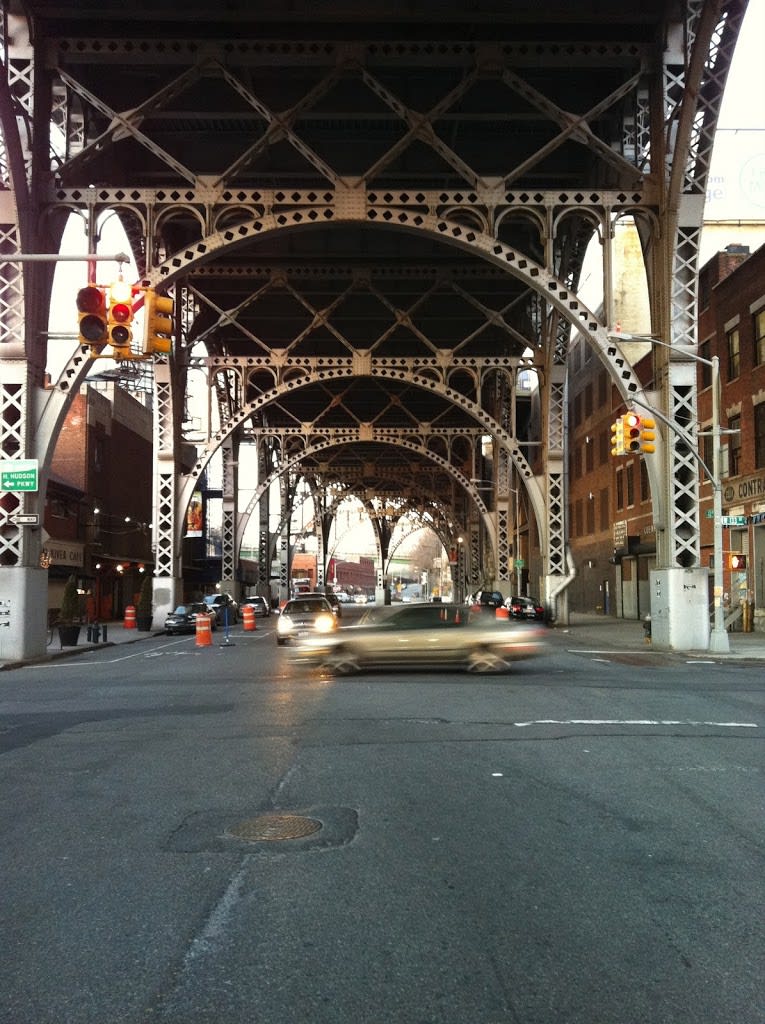 Even the underbelly of the suspended subway train system had reason to demand attention.


My fellow automobile drivers were not as enthralled as I, at what I was seeing, taking the time to be an observer. They were even less thrilled when I jumped out of the car at red lights to catch what I saw on my iphone. Hey, I'm one of the worst offenders of being driven to distraction with the emergency of the now. But I have to say, changing my tune, failing to follow the insistence of GPS brought some sweet surprises.
​​​​​​​

Hmmm.. I saw valet parking sign for Hudson River Cafe …..
SHARE THIS STORY