Greenwich, Connecticut, is a dreamy, bucolic town with individualized hamlets that each offer their own vibrant personality and mesmerizing charisma. Whether you're craving peaceful, pastoral solitude or the comfort of conveniences, Greenwich offers a little bit of everything. Get to know each of this town's enclaves to see which fit is right for you.
For the history buff, try Old Greenwich

Aptly named, this enclave is the oldest of Greenwich's neighborhoods. Founded in 1640, this hamlet's storied history dates back to the original Greenwich settlement, the J. Kennedy Tod home Innis Arden. Old Greenwich fosters a strong sense of inclusive community that is welcoming to newcomers and engaging for long-time residents. You'll never run out of things to do in this upbeat corner of town because Old Greenwich is home to numerous local eateries and family-owned boutiques.
Perrot Memorial Library is a historic entity dedicated to John Perrot, a British Loyalist and Old Greenwich's first private schoolmaster. This library has been a vital component of this neighborhood since its doors opened in 1904 and continues to be a crucial element of Old Greenwich.
Old Greenwich's 22-acre Binney Park is perfect for playing outside all year long. With a playground, three fields, four tennis courts, and ample green space, this urban park is an excellent place to relax with a picnic lunch or participate in a pick-up baseball game.
Additionally, Old Greenwich is home to The Bruce Museum Seaside Center. This stunning maritime museum hosts a plethora of educational programs designed to engage = learners of all ages and share knowledge about Long Island Sound's ecosystem. Through interactive events, a live-animal marine touch tank that's perfect for young children, several aquariums, and a variety of speaking events with ecological professionals, The Bruce Museum continues Old Greenwich's tradition of preservation.
For the shopaholic, try Downtown Greenwich

Downtown Greenwich is perfect for patrons of the arts, avid shoppers, and cosmopolitans. Living here lets patrons stay ahead of the latest trends in fashion, music, and art. Greenwich Avenue is the beating heart of downtown Greenwich. Since the town's creation, this downtown thoroughfare has remained vital to Greenwich living, and while it looks much different now than it did all those years ago, the road has played a crucial part in Greenwich's development. In 1903, Greenwich Avenue was adorned with bricks, which gave it the charming nickname the "Yellow Brick Road," and parking spots were added to the street in 1928 as automobile vehicles became widely available.
Over the years, Greenwich Avenue has transformed from its dirt path beginnings and first commercial tenant, a shoe store. Today, you'll find high-end brand name retailers such as Apple, Zara, J. Crew, and Saks Fifth Avenue, as well as local mom-and-pop shops. Betteridge Jewelers is a local, family-owned fine jewelry store that remains a staple on Greenwich Avenue.
Additionally, Downtown Greenwich is home to The Greenwich Art Society. This coalition of artists was founded in 1912 to promote fine arts education throughout Greenwich. At first, this establishment primarily focused on the American Impressionist movement as it swept through the nation during the early 20th century. Today, however, you'll find a robust variety of art styles, media, and genres. Here, you can take a painting or printmaking class at The School of Visual Art at the Society and then share your work with the community through an exhibition at the public gallery.
The Greenwich Symphony Orchestra was created in 1958, and although its name has changed from the Greenwich Philharmonia, its passion for music remains steadfast. This group belongs to the American Symphony Orchestra League and performs several concerts throughout the season with outstanding soloists.
For the equestrian at heart, try Backcountry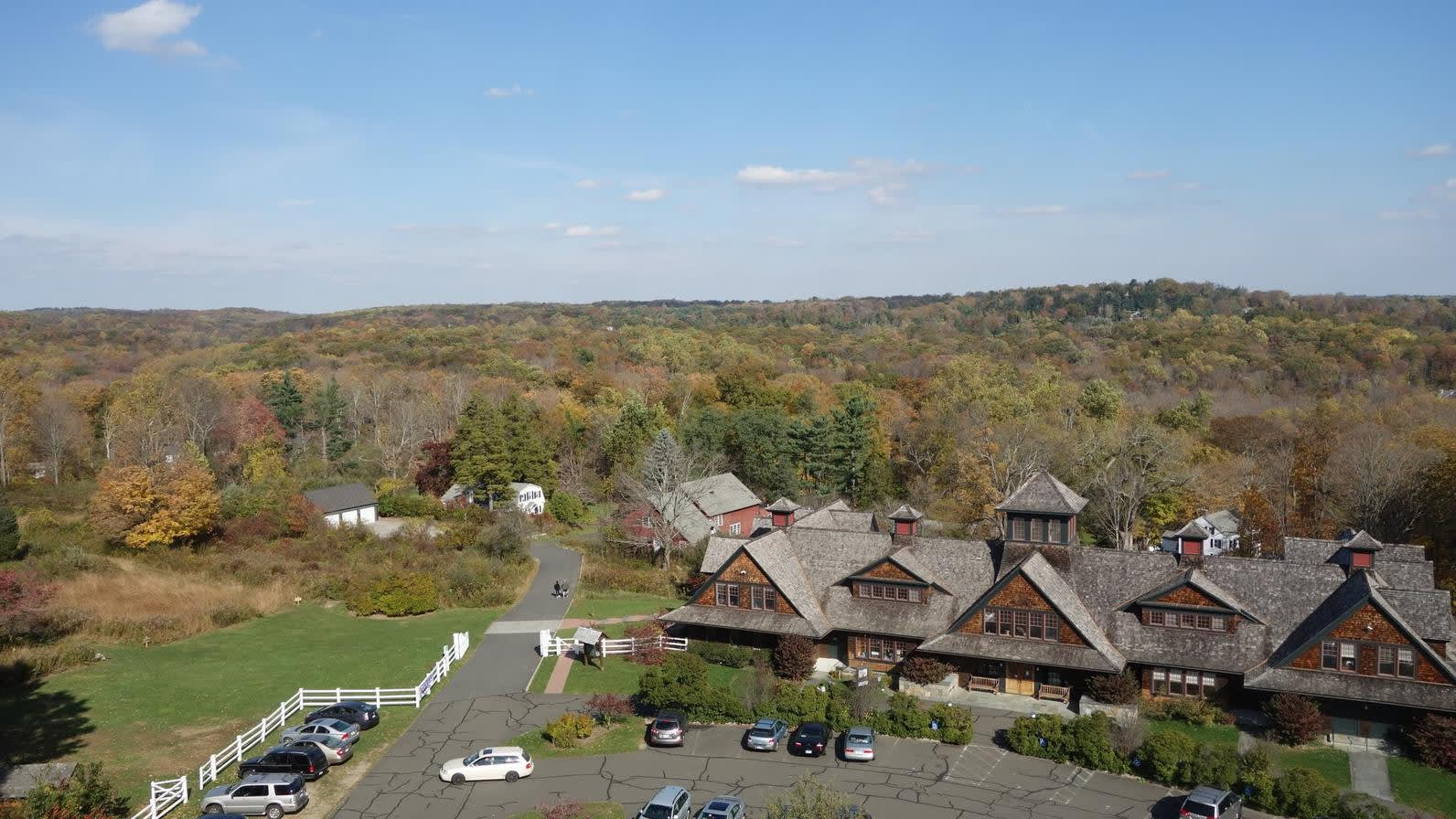 Credit: Greenwich Audubon Center
Greenwich's Backcountry neighborhood provides pastoral privacy that is unmatched elsewhere in town. This neighborhood boasts the largest plots of land you'll find in Greenwich — 4-acre zoning is required by the city, providing each sweeping estate with plentiful privacy and green space.
This area is largely devoted to the natural environment and is home to the first environmental educational center founded by the National Audubon Society. The Greenwich Audubon Center stretches 686 acres and touts 20 miles of hiking trails to explore. Equestrians will love the bountiful countryside and the ample opportunities to enjoy the outdoors on horseback. Kelsey Farm has been a signature Greenwich stable since opening in 1949. Their mission to create a safe space for children to learn equestrian skills, compete, and play creates a familial atmosphere where everyone is welcome and encouraged to practice good horsemanship while honing athleticism and patience — both key components of equestrianism. Backcountry has a rustic yet sophisticated ambiance, like the comfort of well-worn leather.
For the engaged resident, try Central Greenwich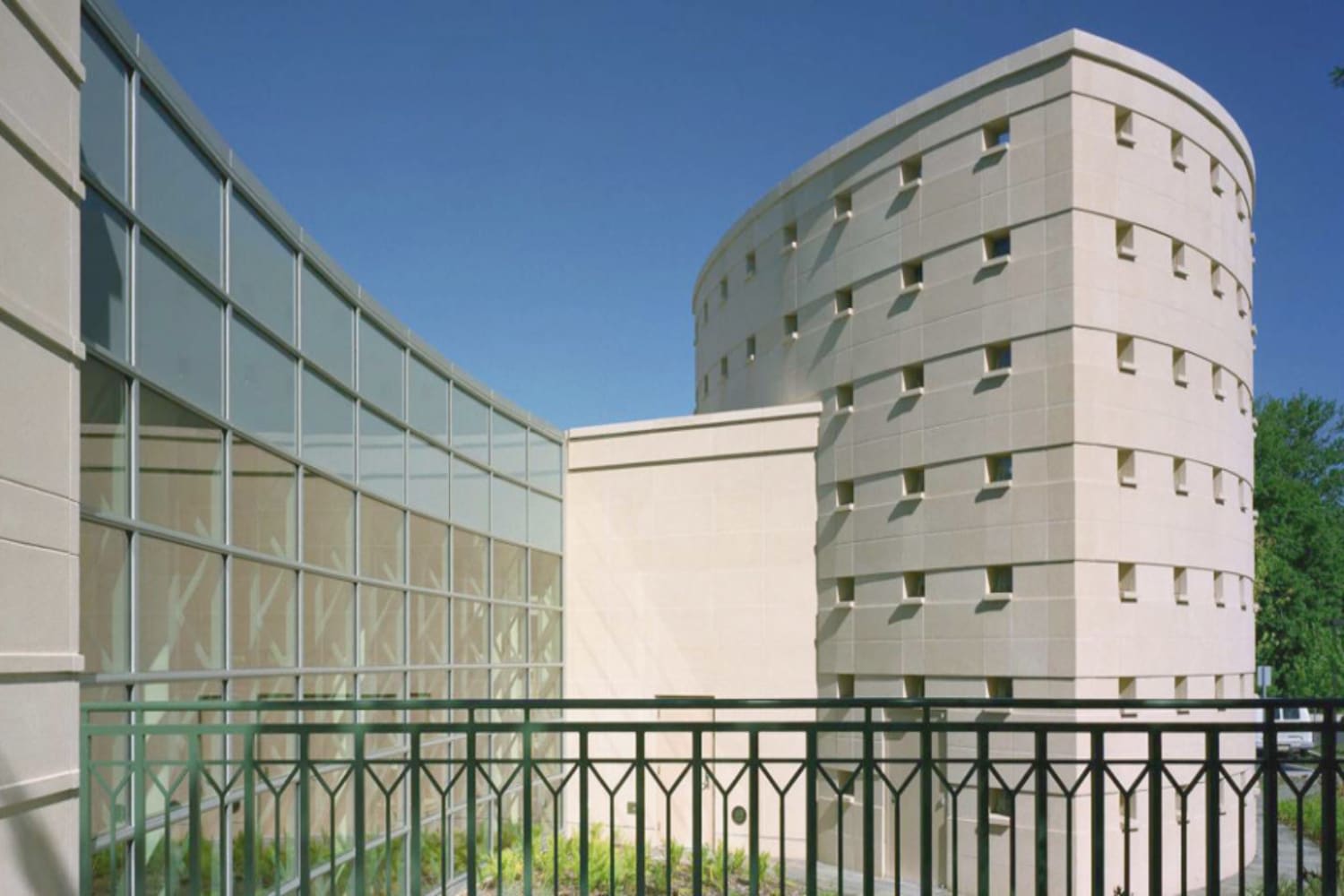 Central Greenwich is ideal for involved community members because this portion of town is a hub for neighborhood participation. You'll love living here if you like running your errands on foot, mingling with neighbors outside, and window shopping for designer goods. Central Greenwich's proximity to the harbor has made Central Greenwich a hotspot for high-end retailers who continue the tradition of cargo transportation from New York. This shopping destination includes luxury storefronts such as Hermes, Restoration Hardware, and Vineyard Vines.
This portion of Greenwich is also home to numerous local establishments, such as the Bruce Museum of Arts and Science. Built as the private estate of Robert Moffat Bruce in 1853, this building has transformed from the dwelling of a New York Cotton Exchange member into a world-class educational facility. This family-friendly exhibition space includes a myriad of artworks as well as science and natural history displays to complete a well-rounded collection.
The Greenwich Library is a dazzling 100,000 square foot complex that has been recently renovated to accommodate its 1.2 million materials. This library has one of the highest circulation rates in the state and is a favorite local gathering spot.
For the water lover, try Riverside

If you crave the sound of waves against a shore, consider Riverside. This cozy Greenwich enclave is named accordingly for its waterfront location. This area has long been beloved by sailors for its easy access to the water, and when the Riverside Yacht Club opened in 1888, it attracted New York City bigwigs intent on summering in peaceful Greenwich. Abundant waterfront properties make it easy to find a home with panoramic views. Riverside also boasts a close-knit community with a wealth of local amenities, including an elementary school that dates back to 1933 and two impeccable churches, St. Paul's Episcopal Church and St. Catherine's Catholic Church.
For the creative spirit, try Cos Cob
Cos Cob is one of the most unique areas in Greenwich. With a distinct small-town feel, including its own zip code, Cos Cob has a vibrant personality and local charm. For centuries, Cos Cob has been favored by writers and artists, including Willa Cather, William Merritt Chase, and Eugene O'Neill. This close-knit community is beloved for its lush woodland landscape, brilliant blooms, and serene privacy.
For the cosmopolitan, try Byram

The mile-long stretch of land between Long Island Sound and Byram River is known simply as Byram. As one of Greenwich's earliest establishments, Byram's long history dates back to the 1660s, when it was foremost a fishing community. Today, Byram's atmosphere is buzzing with possibilities. Plentiful shops and eccentric eateries dot the streets, making this intimate community a favorite for a second summer home. If you don't find what you're looking for in Byram's bustling downtown, nearby Portchester is a quick commute, so you won't have to travel far to find the amenities of a larger town.
For the weekender, try Willowmere

Willowmere's pastoral beauty is the perfect escape for anyone hoping to find a relaxing home base outside New York City limits. Historically, Willowmere is a favorite waterfront weekend house location for city slickers due to its close proximity. Less than an hour away from midtown Manhattan, Willowmere feels like a whole new world. Its tranquil waterfront views inspire peace and serenity. Visitors to this part of Greenwich include publishers, writers, and editors, as well as other high-level NYC professionals. In Willowmere, there is abundant waterfront real estate for peaceful scenery around every corner. The neighborhood's lush willow trees provide a calming atmosphere with dappled sunlight that feels reminiscent of an Impressionist painting.
If you're interested in learning more about Greenwich, CT homes for sale or homes for sale in Cos Cob, CT, don't hesitate to contact me for more information. Finding the right place to call home is the first step in building your dream life.
SHARE THIS STORY