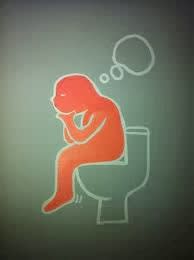 Straight Talk On Toilets: The average guy will spend 3 years on a toilet in his lifetime, according to a March, 2012 article in Men's Health. So shouldn't it come with a little something to do and built in fun, not to mention be comfortable?


In recent years, the talk on toilets has focused on water efficiency, with the Japanese company Toto having been the leader in offering High Efficiency Toilets (HET). To be HET, a toilet must use 20% less water than mandated and only need to flush. Since Toto's entry, other manufacturers have entered the HET market and at varying price points. Other features that have become popular for standard toilets are elongated seats and seat height.
​​​​​​​

In my years of work in renovation and design, Toto, Kohler and American Standard are the three brands that I like for design, care, price/value and performance. But what if you want something more than just a nice toilet?
The Most Expensive Toilet in the World
Feeling like your bathroom or powder room needs a little oomph? How about dazzling your guests with an unexpected pizzazz a la the toilet, or water closet as we like to say in the real estate and decorating worlds.


Nothing says opulence like gold: First up, is the most expensive toilet in the world. Made in Hong Kong, it is solid 24 carat gold. It's not meant to be used; it's really just a conversation starter and apparently effective public relations for the company that is showcasing it, Hang Fung Gold Technology Group.


When gold hits $1,000/ounce the toilet will be melted down and the gold sold for a cool profit.

A Toilet that Entertains: Kohler's Numi looks like a giant lego piece but that's about the only thing that's negative about it. Well, that and the price, which is about $6,600. "I think amenity number one in any bathroom I'll design for myself is music," says Matt Muenster from DIY Network's Bath Crashers. "You can't just make things look pretty— you've gotta create an atmosphere." I guess in the photo below, the toilet is doubling as a piece of art?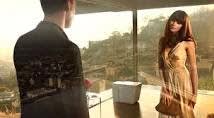 The Numi automatically flushes and lowers the seat, all sensor driven. It does everything but makes your morning cappuccino.
SHARE THIS STORY