The Federal Express truck was turning into my driveway just before I pulled in, on a very rainy morning recently. A little moral battle sprung up in me, knowing it would be nicest to save him the trip up my drive and preventing his getting wet to deliver whatever it was that he had for me. On the other hand, I was not looking forward to myself going out in the cold, damp air to receive the package. I was still in silent debate as the Fed Ex man stopped his truck and hopped out to retrieve the two morning newspapers lying on the driveway.
​​​​​​​

"Here ya go!" he said reaching out to hand me the papers. With his free hand he was sliding the soppy plastic wrappers off of them.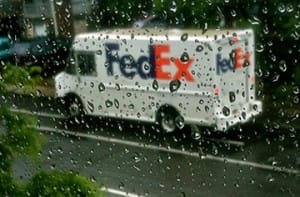 "You don't want these soggy covers on them. You'll get yourself all wet." And with that he handed me the morning rags and my package.


Now that's what I call exceeding customer expectation.


One of the driving principles of my real estate practice is this idea of going beyond what a client expects or hopes for. I don't hold it as a value for any other reason but that if I can go beyond what they expect, it would probably mean that I scored a "10" on listening and understanding what their needs were and did whatever it took to satisfy them in a way that they were delighted by.


Realtors, decorators or anyone in a personal service profession, can best serve you the more we know you. Taking the time to think through what your priorities are, what trade offs you are willing to make, how you live and what is important in your home life, will give us important information to best find the property most suited to you.
SHARE THIS STORY