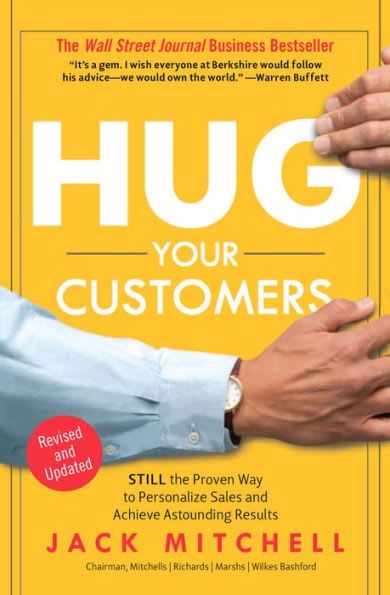 Jack Mitchell, author of the NY Times bestseller book "Hug Your Customer" and one of the owners of Richards of Greenwich, the virtual clothing playground for men (and women), where you come out looking like a million bucks and feeling like you just left a hang out with your 10 best friends, got it right: Working with high touch clients can not be "one size fits all" approach. This week, I am seeing in action what it means to be client-centric par excellence.


The scenario: A foreign buyer is interested in a new construction property that will need some modifications and enhancements for the house to work for the family. The seller has three options once the buyer expresses his needs: 1) Do Nothing (if the buyer needs changes, he can bring in his own architect and builder and figure it out), 2) Be available for a few meetings and provide some general ideas, and, 3) Develop a detailed cost spreadsheet that outlines each project and its cost, providing examples of finishes, appliances, or whatever is needed to give the buyer a solid base of understanding the quality level and cost, and include a project timeline so they understand how long the project will take. The project manager/builder overseeing this project number 3), and I am certain that his careful listening and methodical response to the buyers' concerns and wishes are what kept the buyers engaged and ultimately brought in a bid.
​​​​​​​

Lessons Learned: Be a careful listener to both verbal and nonverbal language, and respond in a way that provides the meaningful information so that the client can make the best decision for themselves.
SHARE THIS STORY