Greenwich Academy (GA) is a PK-12 private school for girls. The four divisions include the preschool, also known as the Cowan Center, the lower school, the middle school, and the upper school. As of 2020, there are a total of 811 students and 108 teachers, making the student to teacher ratio only 8:1, much lower than the national average of 13:1. Statistically speaking, according to Niche Rankings, GA is ranked first out of 17 private, K-12 schools in Connecticut and also first of 9 all-girls high schools in the state. When it comes to STEM education in Connecticut, GA's place is 5th out of 118 high schools.
Greenwich Academy isn't only known for its top-tier academics and excellent athletics, but also for its ability to incorporate a wide range of exciting student programs and community-building activities to give its students the opportunity to enjoy their time there to the fullest while building important life skills. The school does a great job of fostering a sense of unity and belonging, which effectively enhances the student experience.
Since its founding in 1827, GA's motto has been "Ad Ingenium Faciendum" - "Toward the Building of Character" - which is properly reflected in the school's mission to "provide a challenging, comprehensive educational experience grounded in a rigorous liberal arts curriculum within an inclusive, diverse community" in order to "develop girls and young women of exceptional character and achievement who demonstrate independence, resilience, courage, integrity, and compassion."
The school as a whole has many programs, events, and traditions to both improve the students' educational experience and help build the greater GA community. One of such events is Ingathering, an all-school Thanksgiving tradition where each grade donates different food items that the seniors organize into baskets and deliver to families in need, accompanied by a touching all-school assembly featuring faculty and student voices. Another is Mumming, a cherished holiday tradition beginning with a procession of those who wish to take part, followed by Christmas caroling of a designated song from each grade and closing with readings of verses from the Bible and a corresponding live tableau formed by the senior class. Another truly special GA tradition is its Charter Day in early May. We celebrate with a huge picnic and all-school assembly featuring the Maypole dance performed by the group IV girls, followed by the widely-anticipated annual Charter Day carnival. These are just a few of the spirit- and community-building traditions GA celebrates as a whole school.
Each of the four divisions has its own activities that build the bonds of the girls within that division. Academics and athletics aside, the middle school years form an exceedingly crucial period of character development and it's during this time that girls often start realizing their interests, which is why the curriculum includes so many opportunities for the girls to experience such growth. All four years of their middle school journey, GA students are able to form and feel a connection to their teachers, peers, and themselves. Here are a few of the many Greenwich Academy middle school programs and traditions.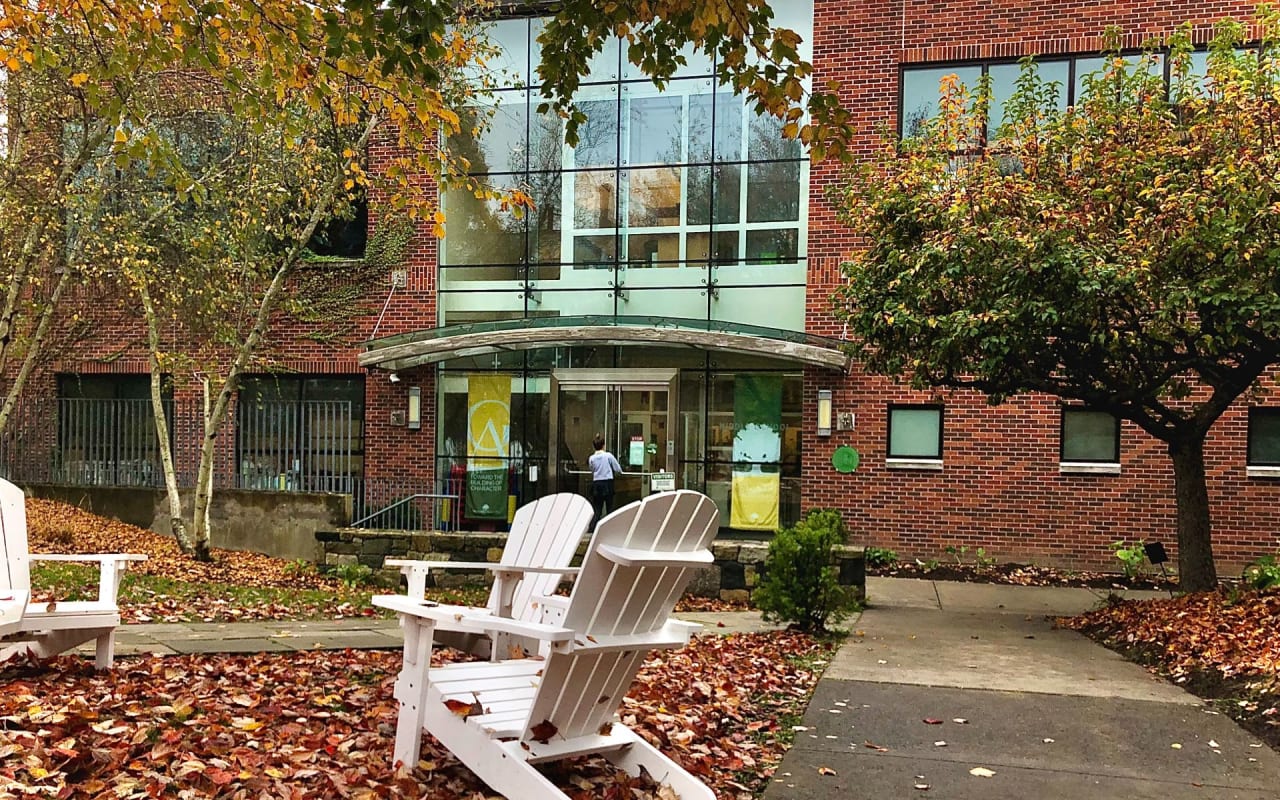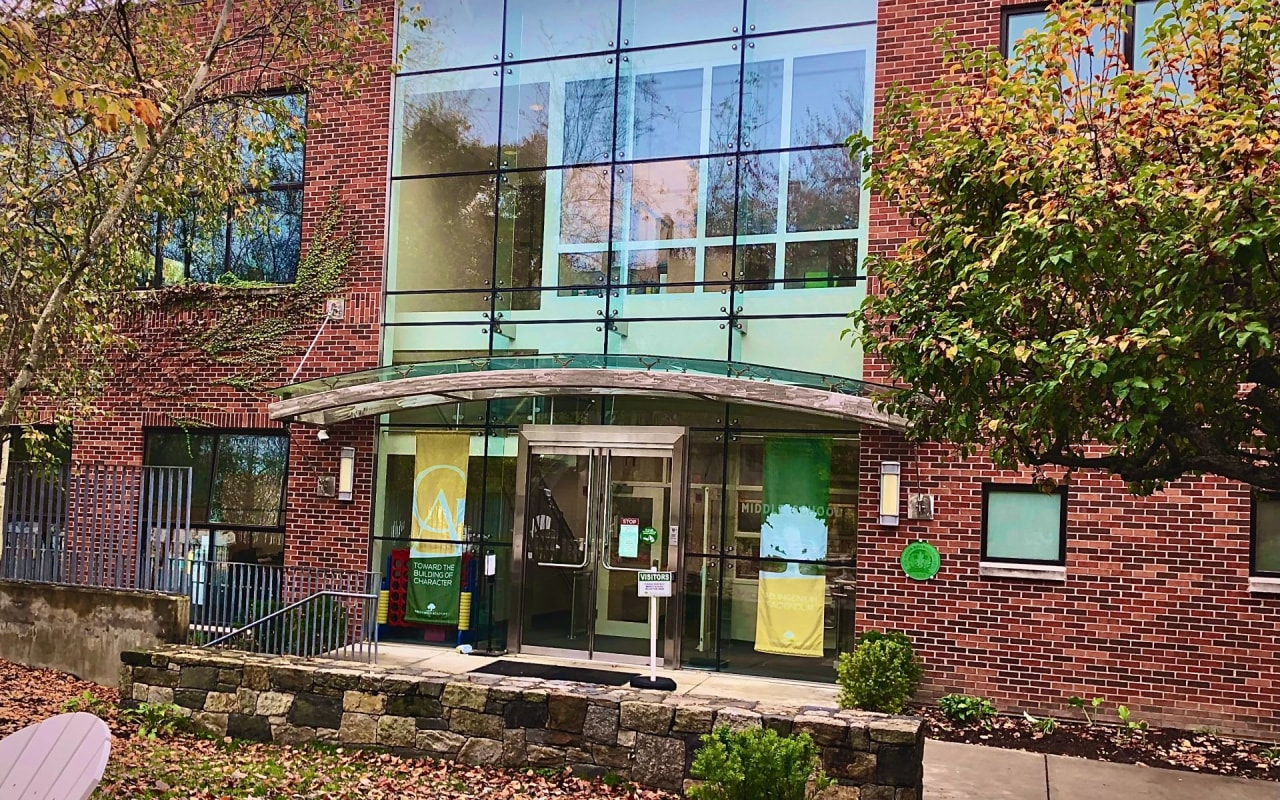 Clubs
The GA middle school features a wide range of student- and faculty-run clubs and year-round programs. These are designed to fuel the interests of the students. Clubs are usually open to all four grades, with a select few designed particularly for either the younger two or older two. Clubs include debate, coding, math team, which represents GA at the regional MathCounts competition, conservation club, which learns about and volunteers at sites for ocean and wildlife conservation, the middle school dance co. (MSDC), yearbook club, and many more.
Throughout my middle school years I took part in a large range of clubs, from debate to math team to stress busters to BRIDGES, the diversity and inclusion club. When I was younger I was hesitant to sign up, but the more I tried the more eager I was to try others. It was through these clubs that I discovered some of my truest interests and practiced some of the most important skills. A highlight for me was attending the regional MathCounts competition open to 7th and 8th grade math club participants. There were 10 of us in total that made the team, which was definitely a rewarding feeling. We practiced for months, even holding a practice competition day with the Brunswick team, and on the big day we all participated in several individual rounds, with a select four of us representing GA in the team round. Making the select team in 8th grade was definitely a highlight of my middle school career. There were other students from many schools around the state and even out of state, including ones I was very familiar with and many that I had never heard of. Out of the hundreds of participants, the few with the highest scores were invited to participate in the state round, and if selected again, the national round. I never made it past the regional round but both years were still unbeatable experiences for me. Prior to joining the 7th/8th grade math team I had never really liked math, only done it for the sake of learning, but afterwards I definitely started to feel my interest growing. I believe it's one of the main reasons that math is currently one of my favorite subjects!
Big/Little Sisters
The Big Little Sister program involves an 8th grader taking a randomly assigned 5th grader under their wing as their GA middle school "little sister." The two write cards to each other throughout the year and leave them on each others' lockers. In addition to the regular cards, many events are organized throughout the year, especially around holidays or special occasions. These fun events range from making friendship bracelets for each other their first time meeting to cookie-decorating during the winter holiday season to playing all sorts of games on a random spring day. It's great for the little sisters to have an older role model to look up to and seek advice from and equally great for the big sisters to feel a responsibility and connection with their little sister - a connection that lasts beyond their middle school years. Being a little sister and learning from your big sister, then becoming a big sister yourself a few years later is a truly memorable and character-building experience.
Being new in 5th grade it was exceedingly helpful to have a big sister (I actually had two since their class size was larger than ours) that I could always count on to give advice or answer any questions I might've had. Overall I think the program definitely helped us as wide-eyed 5th graders new to the middle school feel way closer to the 8th graders, who we were previously super intimidated by. Their friendliness and willingness to offer guidance was a terrific help to us. Having this special program that united the lowest and highest grades of the middle school really helped the entire division feel closer as a whole.
Student Leadership Council (SLC)
In the middle school at GA, there are two branches of student government - programming and community. Programming officers plan general events like Field Day or theme weeks, while community officers plan more community-based events often involving the broader community, like community service days or donation drives. Any girl wishing to run only needs to give a speech on why she thinks she's fit for that role. Each group has two representatives per branch, voted on by their classmates, and group VII has three additional positions - middle school community vice president, middle school programming vice president, or middle school president - voted on by the entire middle school student body. The SLC is a wonderful leadership opportunity for anyone that wants to experience what it's like to represent a body of people and potentially lead an even larger one. It's teaches what it's like to be a responsible leader, which is an important skill for the future.
Many students that have partook in the SLC program can confirm what a life-changing time they had and how much they learnt from the program. Izzy, a student in the class of 2023, was the middle school president when she was in 8th grade. She comments that planning exciting events for the girls and seeing how much fun they had participating in them was one of the most rewarding parts of her job. Overall she enjoyed listening to everyone's ideas and making sure to include them to create the best middle school experience she possibly could.
I only took part in the Student Leadership Council in my last year of middle school, but my experience that year really made me wish I had run sooner! I was one of the two programming representatives for my grade and I was able to work closely alongside the other six officers in my grade, as well as the underclassmen. It was incredibly eye-opening to hear everyone's perspective and truly satisfying to help plan exciting events. As the year went on, I started to feel that what grade we were in didn't matter so much anymore - we were all just openly sharing ideas and working toward the common goal of improving the middle school experience. Throughout the year we were introduced to quite a number of faculty and older girls around campus and even influential people from off campus. I learned so much about how to be a leader and how to best incorporate everyone's ideas into discussions and planning. Even if you don't think student government is your cup of tea, I'd still recommend trying it out - I didn't think I'd like it either, but my involvement in 8th grade motivated me to run again in my freshman year.
Theater
In addition to drama classes for younger middle school students, throughout the school year, students from all grades are given opportunities to take part in musicals or plays. Some productions are for one grade only, while others invite members from multiple grades to audition. These shows are always really exciting for the actors and singers as well as entertaining for the audience.
All 5th graders are required to take a drama class, which includes a mandatory end-of-year play. Not being a huge theater enthusiast myself, I dreaded the event more than anything. I remember how miserable I was during auditions and the initial few readings, but as we rehearsed more I started feeling my attitude changing. I began looking forward to my drama classes. I eagerly hoped on stage for the run-throughs. It became so satisfying to see the work come together. We even got to take part in designing our costumes, which was a really unique opportunity. The dress and tech rehearsals that took place the week leading up to the production were my favorite. It was so fun to see the characters we had worked so hard to embody come to life. I found that the jitters quickly went away on opening night as the whole cast did each others' makeup, played games, and did dramatic reenactments of each others' lines backstage. Even though I was a terrible actor I ended up having an amazing experience. Throughout the process I was able to become close to so many people I had hardly talked to before. Knowing all the work that goes into putting together a show also gave me a whole new appreciation for theater, and I made sure not to miss a single one of my classmates' future plays or musicals.
​​​​​​​
​​​​​​​Coordinated programs with Brunswick School

Brunswick School is the boys' partner school of GA. In high school, students from the two schools share classes taken at either campus, so there are many middle school and even lower school programs designed to promote coordination between the two.
One such program is Mayfair, an optional extra-curricular dance and etiquette class for 5th and 6th graders from GA and Brunswick. The 5th grade session is more centered towards dance; the GA and Brunswick students learn a wide variety of dances, from box step to salsa to ballroom, and practice them together. This is a nice opportunity for students to meet many other students from the opposite school while learning classic dances. The 6th grade session focuses more on etiquette, including table manners and business professionalism. The Mayfair program is an excellent way for the girls and boys from GA and Brunswick to socialize, learn valuable skills, and even play fun games.
Additionally, there are two school dances hosted each year for the 7th and 8th graders from either school. One is hosted by GA and the other Brunswick. They are often themed and include a variety of games, events, and of course, a lively dance floor with a talented DJ. Manursing is an additional 8th grade end-of-year party for GA and Brunswick students at Manursing Island Club. It's another way to meet other kids you may not have before in preparation of taking classes together the following school year.
Special days
Aside from the unique programs listed above, there are many exciting, single-day events students take part of in middle school.
One such day is the annual middle Geo Bee competition. Prior to the big day, all students take the oral preliminary round in their history class, and those with the highest scores will proceed to take a written semifinal round. Roughly seven finalists will make it to the live finals round with the entire middle school in the audience. It's a great opportunity for students regardless of grade to showcase their geographical talent.
A definite student favorite is Field Day, which includes an annual talent show. At the talent show in the morning, students who signed up are able to perform their unique talents and hobbies, which are always a blast to take part in, as well as entertaining to watch. Acts include singing, playing instruments, dancing, comedy, magic, and more. Shortly after, the Field Day competition begins. The athletics department always sets up tons of fun and unique teamwork-based games so girls from all grades are able to work together to complete their variety of tasks in order to help their team win. It's always a super enjoyable day and a great way to build the middle school community and GA spirit.
The Craft Fair, which takes place around the holiday time, is another exciting event. Students from any grade are able to sign up either individually or as a group to sell their hand-made crafts, which can be jewelry, skincare products, decor, and so many more. The sellers are able to make a profit and donate however much they want to a student-voted charity organization. Undoubtedly, everyone also has tons of fun shopping!
Of course, all grades are able to participate in various field trips, which can be day trips or even last up to a week. Some highlights are the 7th grade trip to Boston where students visit a variety of attractions and museums having to do with what they're currently learning in their different classes and the 8th grade trip to Washington, DC, where, similarly, the girls visit tons of famous attractions and museums and even tour government buildings while learning from members of office. There are many other special days designed to be unique and interesting to the girls while serving a greater purpose, whether it be for academics, athletics, or the community.
The Community
Another one of GA's goals is to build the girls' connection with the greater community. This is why each year a few days are designated as community service days, where girls from all grades go off-campus to volunteer around the town. A few spots include food banks, elderly centers, daycares, and many more. These days are always highly anticipated and the rewarding feeling of helping out one's community is unbeatable.
Of course, there are many additional fundraising events throughout the year, including food drives, clothing drives, especially around the wintertime, donation competitions between grades, and many more.
Valentina, a student in the class of 2023, was the middle school community vice president when she was in 8th grade. She shares that she was able to realize throughout her middle school years and especially in office "the far outreach of ways we can help our community … there is always so much that can be done." She also discovered "the power of a smile and empathy." The GA middle school community service program shows every girl just this.
Community service events were definitely a highlight of my middle school years. It was always so exciting to discover what our volunteer assignment of the day was and go off campus with our advisories to carry out our tasks. I remember going out as a grade in 7th grade and harvesting overrun phragmite reeds at the Greenwich Audubon. This actually helped us and them because the phragmite weeds were harming their grasses and we actually needed them to help build our own wetus as part of our Wetu Day projects, which helped us learn about early Native tribes, our history unit at the time, a few weeks later. Another fun community service program was our required volunteer hours at the Boys and Girls Club of Greenwich in 8th grade. We each had to sign up for a few sessions and during each session, around 6 girls would head over together to take care of the kids in the after school program, or make posters, or help them with whatever they needed. Of course we had so many other volunteer opportunities and each one was a memorable experience. I hadn't done community service much before coming to GA, but I always had such a blast on our trips that they inspired me to look into service opportunities on my own. These activities were really effective in showing me the importance of doing our part in giving back to the community that does so much for us every day.
These programs and events held by the GA middle school are just a few of the many things the school does to offer their girls the best possible experience. I started attending the school in 5th grade, and from my very first day I could tell what a positive community I had entered. Fellow classmates, my teachers, and even random other students and faculty were so friendly and welcoming; I truly felt like I had been there for years.
I had a great time participating in the many programs the GA middle school provides, and my peers whole-heartedly agree with me. It's these distinguishing opportunities GA has to offer that strongly sets it apart from other schools, even other private schools. It really excels at building a strong community. Every student attending is able to feel an unbreakable bond with the rest of their school and even the greater Greenwich community. The sense of unity, support, and endless opportunity at GA is incredible.
The teachers are definitely worth giving a huge shout-out to. Their hard-working yet light-hearted spirits are so inspirational and make school not only a place to learn but also a place to have fun. From my countless interactions with my various teachers, whether it be asking for extra help or just talking about our weekends, I could tell that they really care about their students.
Each year improvements are being made to GA to increase both the learning experience and the physical school. The facilities, including dining services, libraries, athletic centers, performing and visual arts centers, playgrounds, and more are improving every day. In fact, renovations for the lower and middle school are currently under way, with plans of completion scheduled within the next few years. Both the middle and upper schools were just rebuilt within the past decade, which is really reflected in the overall design, classrooms, additional spaces, and resources.
This amazing school has so much to offer anyone looking to attend, despite their interests. The whole community is incredibly welcoming and everyone instantly finds a place. The overall experience is just unbeatable.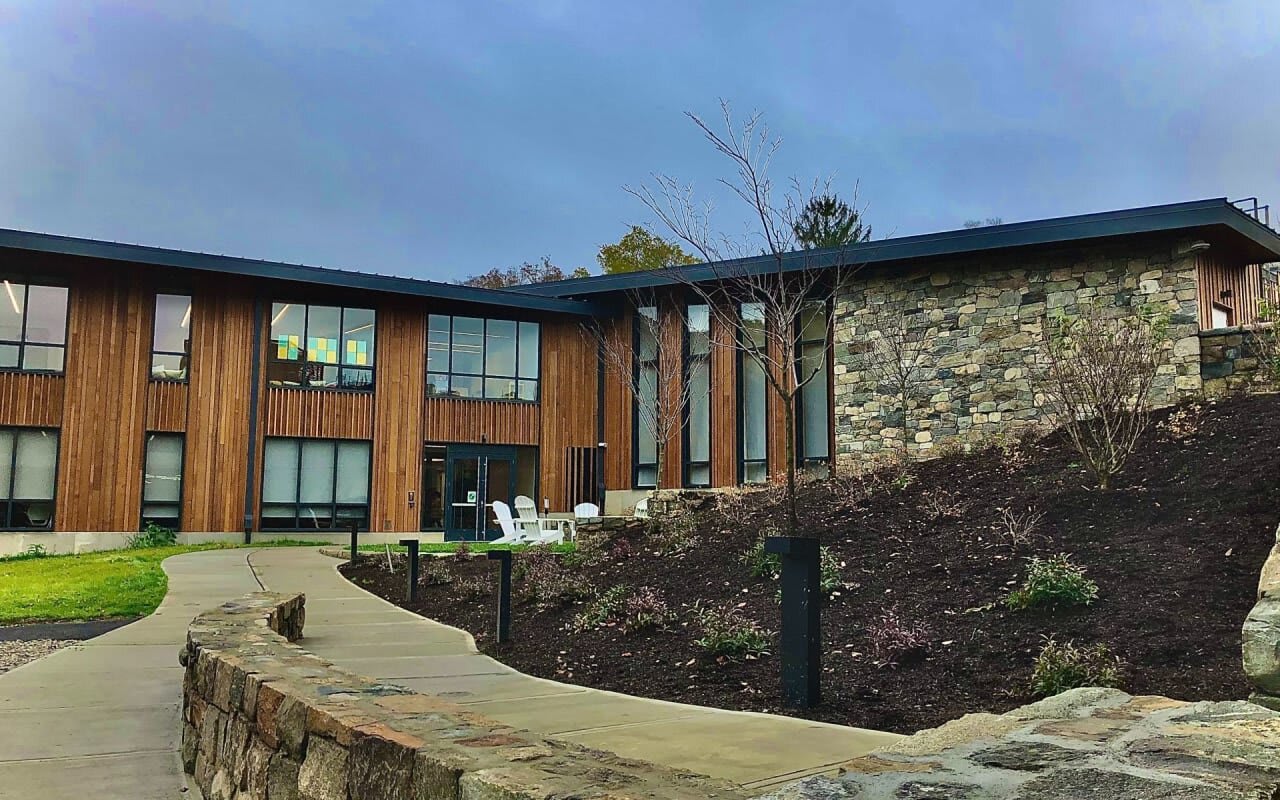 SHARE THIS STORY