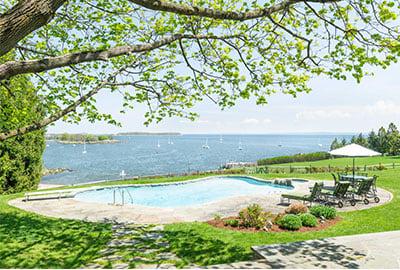 Traditionally, April is a dependable month when home sellers throughout the country expect a lively market. Though Greenwich's First Quarter 2019 sales report did not support that expectation, with single-family sales down over 16%, spring will arrive in Greenwich but just a little later. This is evidenced by the properties under contract, which doubled in number in Greenwich Q2 2019 vs. Q1 2018.

Although Greenwich has a bit of a delay, the rest of the country seems to be realizing an earlier spring market, prompting the headline in Realtor.com, "Good News for Home Sellers." Key points of that article:

• In multiple regions, buyer demand has been "reignited" due to an increase in buyer affordability in markets where mortgage rates have lowered.
• The pace of home sales relative to inventory has quickened. This is the first time since March 2018.
• Supply data (the number of residences for sale in the Realtor.com database), while still somewhat constricted, rose 8% year-over-year.

In the 50 largest markets, the overall rate of absorption reaccelerated after 11 months of declines. That turnaround suggests that the busy spring home-buying season "could be more active than anticipated"—indicating the likelihood that this year will turn into more of a seller's market than most prognosticators had been expecting.

So what are buyers buying? New or old? A survey by Toluna Research of 1,015 respondents who plan to buy a home within the next 12 months was published last week. Here's what a high proportion of this spring's home shoppers indicated:

• Nearly 60% are considering a home that needs at least some renovating.
• Of those considering renovations, 95% believe their efforts will result in a positive return on investment.

The willingness to invest time and energy in post-purchase improvement projects is thought to have been encouraged by renovation television programs. The positive before-and-after episodes are more persuasive for experienced homeowners and younger buyers—while fewer than a third of respondents older than 55 years old are as enthusiastic. That said, our team is selling a home that appeals to downsizers with a master on the first floor and renovations are planned.

SHARE THIS STORY