Across the country, talented women are tackling stunning interior design projects in new and innovative ways. From Los Angeles to New York City, these trailblazers have quickly grown into names to know if you're looking for high-end residential or commercial design! Read on to learn more about some of the most talented women working in interior design today.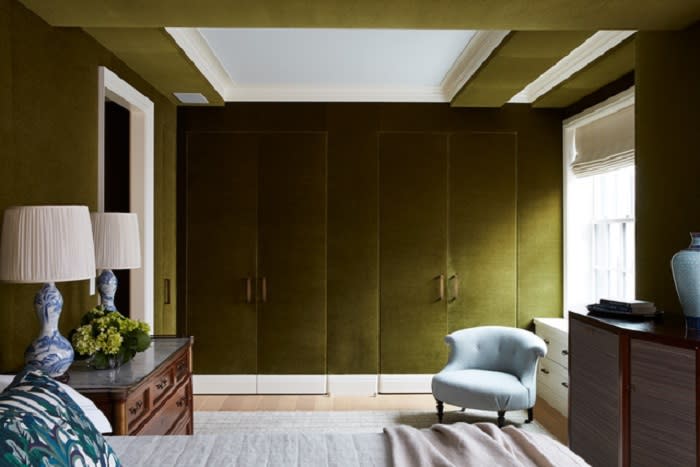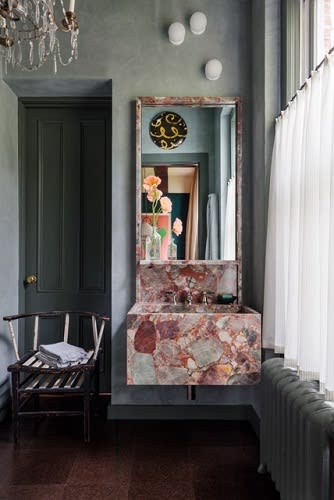 1. Tatyana Miron
​​​​​​​

One of New York City's most talented and unique names in interior design, Tatyana Miron has been passionate about the art for her entire life. The daughter of a Greenwich-based interior designer and antique textiles dealer, Miron grew up tagging along to estate sales and designer showhouses—often with her childhood best friend Alexandra Pappas in tow. After studying art history and architecture at Tufts University and obtaining a degree from the New York School of Interior Design, Miron worked for acclaimed New York designers Eric Cohler and Tori Golub. Her path then led her to open up her own design firm with Alexandra: Pappas Miron.

Pappas Miron Design prides itself on spotlighting the importance of living in a relaxed and modern space. Both Tatyana Miron and Alexandra Pappas adore antiques and vintage textiles and are always searching for new ways to incorporate unique materials and artisanal work into their designs. They also both favor rich colors to bring an exciting, youthful feel to the spaces they design. Miron doesn't try too hard to make pieces fit together cohesively; instead, she focuses on juxtaposing modern items with antiques, valuable trinkets with items scrounged from a junkyard. It's this bucking of tradition that makes her style so noteworthy.

Miron's own home in Lower Manhattan is a perfect example of the design style she's known for. Her living room incorporates stunning and varied pieces like a petrified wood-topped vintage cocktail table, a 1970s sofa taken from her father's former office (and re-covered in a Fortuny fabric), a Reinaldo Sanguino ceramic stool, and iron floor lamps from David Bell Antiques. Ayazmoon raw silk curtains adorn the windows, while the walls are painted in the soft shade of Benjamin Moore's Stonewashed. (Image credit: Tatyana Miron)



Born in Tehran, Pamela Shamshiri was eventually one of four founding partners of Commune Design, a California-based studio, where she and her team were awarded the prestigious Cooper Hewitt Smithsonian Design Award. In 2016, Pamela founded Studio Shamshiri with her brother, Ramin; the two work from their home base in Los Angeles and have designed incredible residential, commercial, and hospitality spaces. Pamela's cultural upbringing impacts the way she looks at design today—their father is from Tehran, while their mother comes from Rome. Pamela also describes a passion for 1960s Italian styles, Edwardian lace, the 1940s aesthetic, and the mixing of simple materials with high design.

Pamela is driven by a desire to create spaces that, in her own words, "seem to have always been there." Her interior design tells a story, incorporating colors, details, and themes to paint a stunning portrait of the person who lives and works in the space—whether that's the country their family comes from, the emotions they've experienced, or the hobbies and interests they have. Both Pamela and her brother care deeply about the environment, focusing on vintage materials and objects as a way to remain mindful of the world we inhabit. She also places a focus on natural and non-toxic materials rather than synthetics. Studio Shamshiri cares greatly about wellness and healthy lifestyles, supporting local businesses and environmentally friendly artisans.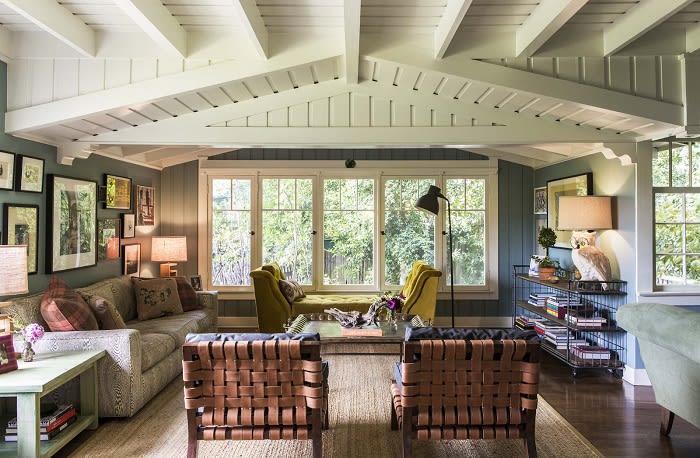 Image credit: Francis Merrill
3. Francis Merrill

Growing up in New York City, Frances Merrill was a voracious reader; to this day, she credits the books she read, from Little House on the Prairie to A Little Princess, fostering her creativity and expanding her imagination. After moving to Los Angeles to study textile design, Merrill began working at home and fashion retailer Lost & Found. In 2009, she launched her design firm Reath Design, known for inventive and whimsical patterns and colors.

As a lifelong reader, Merrill is passionate about storytelling, and this is evident in her designs. She aims to tell the story of her client's life when designing their living space, incorporating bright and warm colors, elegant decor, and personal artifacts to reflect each individual's lived experience. She and her team never confine themselves to a singular era or style, incorporating various elements to make for a timeless living space. Merrill's own home, a cozy remodeled space originally a snug 500 square feet, is packed with sentimental value, from family photos to paintings by artist friends. The master bedroom is adorned with Marthe Armitage wallpaper, displaying Merrill's taste in exciting patterns.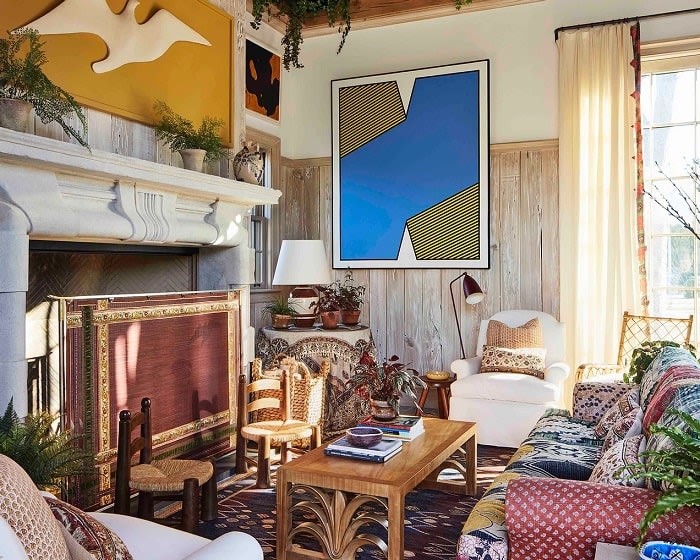 Image credit: Dylan Chandler
4. Virginia Tupker

As a former home editor at Vogue, Virginia Tupker's path to the interior design world was a bit unconventional. Her first foray into designing occurred when a co-worker asked for help designing a new home, and from then on, Tupker was hooked. She quit her job to pursue full-time designing, decorating stylish Upper East Side apartments, rustic Southampton barns, and even a trendy Airstream out in the countryside. Virginia Tupker Interiors operates out of Connecticut.

Raised in London, Tupker's European upbringing influenced her creative mindset from an early age. She works closely with her clients to learn more about who they are as individuals, guiding their style rather than taking over completely. The result is always striking, featuring sophisticated color palettes and stunning textiles. Tupker's incredible work has been featured in several publications, including Elle Decor's "Design's Next Generation'' issues in 2016 and 2017 and a Vogue piece spotlighting her design of a Chelsea brownstone. Virginia Tupker Interiors has also been included on Architectural Digest's AD 100 List and Elle Decor's A-List, and they have been awarded D&D Building's 2017 Stars of Design award.
5. Sandra Nunnerley

New Zealand native Sandra Nunnerley has been an art lover from childhood, studying architecture at Sydney University and working under acclaimed art dealer Kym Bonython. After studying fine arts in Paris and London, Nunnerley relocated to New York City, where she founded her interior design studio, Sandra Nunnerly Inc.

Early in her career, Nunnerley's efficient and stylish usage of texture and color garnered attention; one of her first design projects, a Vermont ski house, was published in Architectural Digest. Her designs are known for being effortlessly elegant, but they always remain comfortable and easy to live in. Timeless sophistication is one of her hallmarks. Along with her incredible residential projects, Nunnerley has designed exclusive product collections ranging from tile to rugs to a limited edition furniture series. Her stylish and sophisticated designs have been featured in publications like Departures, Elle Decor, and Financial Times, and she has also been featured on Architectural Digest's prestigious AD 100 List.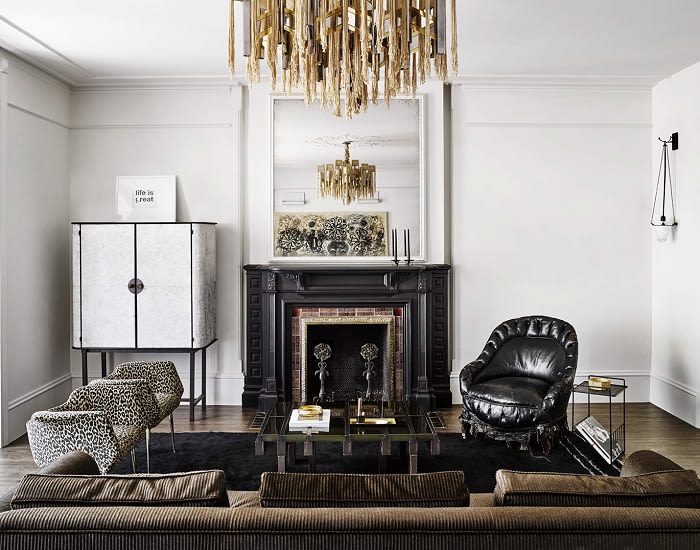 Image credit: Kara Mann
6. Kara Mann

Interior design powerhouse Kara Mann has been in the game for quite a while. Her eponymous design firm KARA MANN was established in 2005 and today has offices in Chicago, New York, and Los Angeles. Mann's reputation has been built on her tendency to push the boundaries of tradition, drawing inspiration from all forms of art, fashion, and architecture.

Mann's iconic style juxtaposes classic, elegant, and formal designs with unexpected and unique pieces that catch the eye of many high-profile clients. She enjoys pairing luxe materials with rich color palettes and soft touches, adding a cozy and comfortable vibe to her designs. She's worked on various furniture collaborations in recent years and luxury hotel projects throughout the country. Mann has been profiled in major publications, including the New York Times, Wall Street Journal, Architectural Digest, Harper's Bazaar, and Vogue.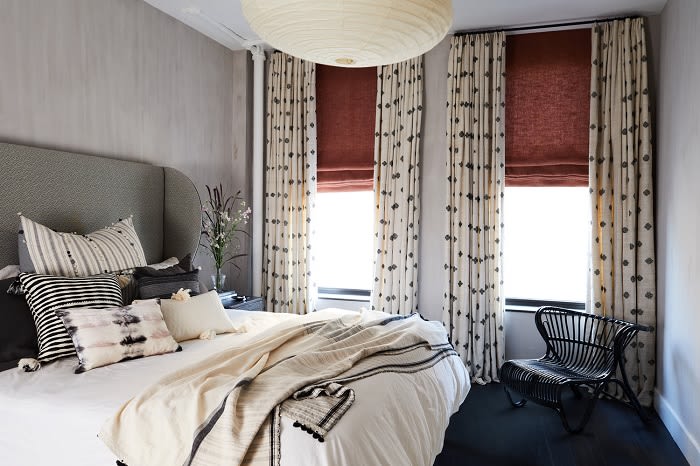 Image credit: Jesse Parris-Lamb
7. Jesse Parris-Lamb

Founded in 2014, interiors firm Jesse Parris-Lamb is the brainchild of talented designers Amanda Jesse and Whitney Parris-Lamb. The two women became friends during their time as grad students at the Pratt Institute, and they stayed connected as they branched out into design careers at top New York City firms. Finally, they came together to start an interior design firm of their own.

A defining quality of their partnership is collaboration, whether that means working face-to-face or having text message conversations late at night. Jesse and Parris-Lamb get involved and stay involved with their clients, using a hands-on approach to create beautiful, comfortable spaces. Jesse Parris-Lamb's work is bold and striking, infusing residential spaces with warmth, balance, and a reflection of the client's lifestyle and experiences. Above all, the two women believe that a thoughtfully and stylishly designed living space improves a person's mood and mental health. Jesse Parris-Lamb's stunning work has been featured in Architectural Digest, Elle Decor, Domino, and Cottages & Gardens.

Understanding design principles, architectural integrity and space planning are some of the unique strengths that Robin brings to her real estate practice.  Her background and work  in interior decoration in high end residential and yachting homes are reflected in the presentation of properties she represents for sale as well as in assisting buyers to thoughtfully assess properties.

If you're curious about working with a real estate agent in Greenwich, CT, I'd be happy to answer any questions about Greenwich, CT homes for sale. 

*Header Image credit: Tatyana Miron
SHARE THIS STORY