When you need a break from everyday life in Greenwich, Connecticut, it's worthwhile to have a stash of vacation options. If travel rejuvenates you, there are incredible rental villas to choose from all around the world. Pick a spring home to enjoy colorful blooms, a summer house near crashing waves, an autumn hideaway amidst golden leaves, or a winter rental with sports amenities. This list of marvelous luxury villas from around the world has them all.
Spring


Next spring, treat yourself to an Italian vacation at this stunning
Casale di Pari villa
. A refuge away from bustling city life in the lush Tuscan countryside, this marvelous, expansive villa boasts seven bedrooms and accommodates 20 guests. The minimum stay is seven nights, which shouldn't be a problem considering all the fabulous amenities offered!
This breathtaking villa rental offers guests a private pool, jacuzzi, internet access, and a terrace. Spend your time sunbathing and soaking in the hot tub while your children splash in the swimming pool. Though this villa is quite large, it can easily suit an intimate, romantic retreat. Between the picturesque mountain views, blossoming garden, exceptional location, and luxury amenities, you'll luxuriate in a memorable spring vacation here!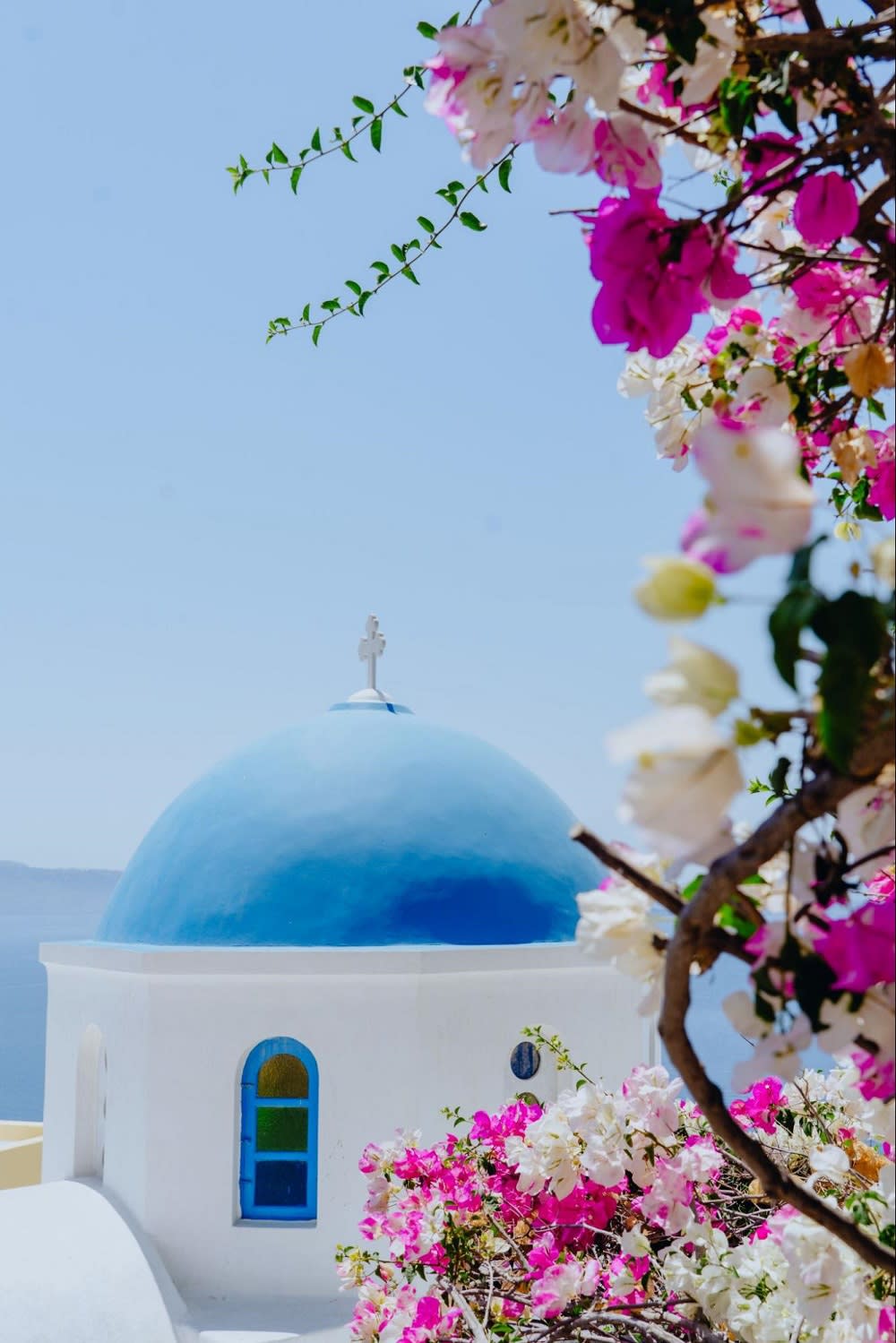 If you prefer the sea to the mountains, then consider this stunning
villa
in Mykonos, Greece! This traditional villa overlooks the beautiful golden sands of Agios Sostis beach, giving guests an extensive ocean view of the Aegean Sea. The outdoor area is where you'll likely spend most of your time, though the interior also has some fantastic amenities.
This enchanting villa's interior offers six bedrooms that sleep up to 12, complimentary WiFi, a fully equipped kitchen, and a flat-screen TV viewable from the living room's comfortable L-shaped sofas. The pool area is ideal for sunbathing, taking in scenic views, and grilling up fantastic Mediterranean fare on the barbecue. The exceptional resort amenities, breathtaking vistas, and sun-soaked locale make this vacation home a must-visit.
Summer


Live the island life next summer, close to lively beach bars and posh restaurants with a stay at the
Villa Rica
in South Ibiza, Spain. At Villa Rica, you'll have the option to explore Ibiza's vibrant nightlife or the choice to spend your vacation relishing the villa's fine features. Villa Rica overlooks the Bay of Cala Jondal, a designated nature reserve, and is near the beach. Head to the roof to relax in the hot tub while sipping cocktails and watching majestic dolphins diving in the Bay.
This five-bedroom vacation home offers satellite TV, a sauna, a gym, a barbecue, and a private pool and jacuzzi. If you would like, butlers, chauffeurs, personal chefs, and babysitters can be arranged to make your stay more comfortable. Delight in some spa services, feast on a spectacular meal made with local, organic ingredients and freshly caught fish, and experience a luxury vacation like never before at Villa Rica.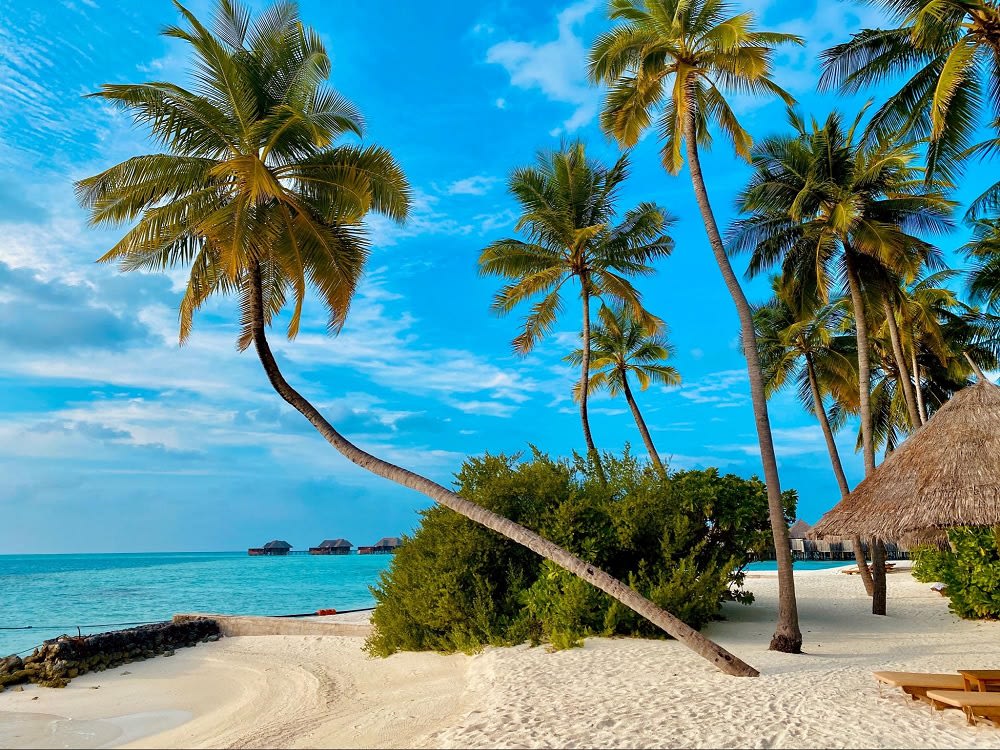 What could be a better way to spend your summer than at a spectacular abode in the colorful Caribbean? Create lasting memories on the grounds of this beautiful villa in Montego Bay, Jamaica. Perched atop a hillside, this estate features incredible Caribbean Sea views. If you enjoy being waited on hand and foot in a sublime environment, you'll adore this fully-staffed rental.

There are five pristine bedrooms, three of which provide outdoor access and sea views, while the other two overlook the manicured garden. Your professional chef will prepare all your meals in the fully equipped kitchen while you take a dip in the swimming pool or play a few rounds on the tennis court. Additional resort amenities include a gym, watersports, a kids' club, and of course - the beach. Whether you seek a relaxing afternoon on the white sandy beach, or scuba diving at Montego Bay Marine Park, there are endless activities for you to partake in.
Fall


Experience the charming French countryside as the trees change colors with this
historic manor house
rental in the Loire Valley, France. This country manor carries an upscale rustic theme throughout, featuring modern touches within captivating natural surroundings. It's also set in the scenic Loire-Anjou-Touraine Regional Nature Park, making it an ideal vacation home for history buffs and nature enthusiasts.
This luxury holiday rental has three cozy bedrooms, fit for a family of six or three couples. It boasts a kitchen with stainless steel appliances, a fireplace fit for snuggling with your sweetheart, and an idyllic outdoor living space. Enjoy your meals on the terrace while you soak in the many colors and fragrances of the surrounding flowers. The villa's grounds contain a French garden, a Zen meditation garden with a water feature, and a vegetable garden - all surrounded by mature trees and blossoming flora. Additionally, the estate has a heated pool and a tennis court. Take a much-needed break from life's troubles with this dreamy French countryside villa.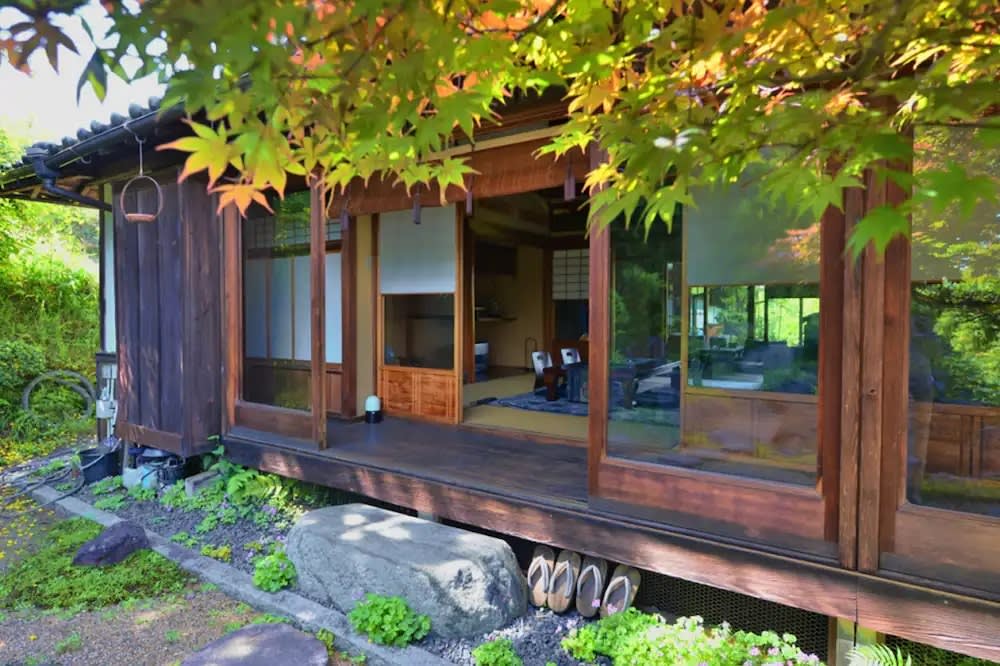 Garden of the Kotorian, Credit: Hotels.com
Witness autumn like never before with a trip to Nara, Japan. This cozy three-bedroom
vacation home
is a perfect way to enjoy some R and R in a traditional Japanese house. There are many landmarks nearby to explore, and several amenities to enjoy on-site. Located in a rural setting and a natural environment, this holiday home offers excellent features inside and out.
Some key amenities include free WiFi, a washer and dryer, three bedrooms, a full kitchen, an LCD TV, a fireplace, a lush private yard, and a furnished balcony. You can even bring your small pet along without any additional fees! Enjoy your tea in the garden while viewing the koi pond, or visit the Kahihara Shrine a mere 2.4 miles away. Let yourself sink into the ultimate state of relaxation in this charming Japanese sanctuary.
Winter


Spend your winter on a crisp mountain range in the Italian Dolomites. Santa Christina Valgardena and the surrounding area are renowned for world-class winter skiing and are sure to bring out your inner ski bunny when it gets chilly. For a family-friendly vacation nestled in a small Italian-Austrian border village, check out Chalet Santa Cristina.
This beautiful four-story, five-bedroom luxury rental is ideal for two couples or a large family. The entire property boasts gorgeous valley views with a panoramic view of Sassolungo, the area's towering, stand-alone peak. Fresh flowers, daily house cleaning, WiFi, and concierge services are all included in the rates. Complete your lavish holiday by booking a babysitter, massage therapist, butler, or chef. Enjoy various books and the hi-fi sound system, play some board games with your children, and hit the slopes at the ski resort a mere 10-minute drive from your private, winter wonderland.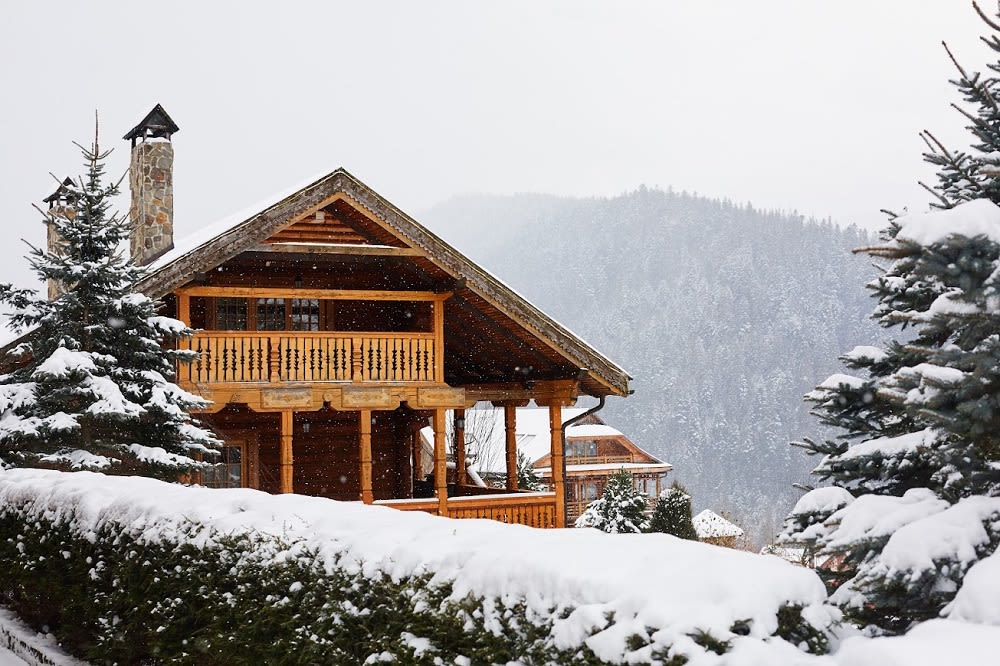 For an exclusive cabin stay deep in the Canadian woods, head to
MIR Cabin
in Lac-Beauport, Quebec. This hideaway is excellent for couples, small families, and active travelers. Quebec City is a mere 20 minutes away from this natural retreat, so if you like to enjoy nature with city amenities nearby, you'll adore this cabin.
This two-bedroom hideaway boasts ash-blonde wood throughout and is complete with soft, cozy furnishings meant for curling up with a book and a mug of hot chocolate. Lac-Beauport is an adventurer's dream destination, with many opportunities to ski, snowboard, and sled. Sip your morning coffee on the terrace, snuggle up with your loved one by the fireplace, and spend the day enjoying excellent winter leisure activities!
You don't need to travel the world to have a luxury villa experience - If you're looking for a permanent home where every day feels like a vacation, check out these exceptional Greenwich, Connecticut
properties
.
Reminiscent of farmhouses found in northern Italy's Veneto region, the 1912
Sunridge Farm
villa was designed to bring "la dolce vita" to New England. Although the architect drew inspiration from Italian country homes, the attention to detail in every element of the home — from the bronze casement windows to the hardware, fireplace, and finishes — is pristine. Right next door is a guest cottage, which contains a cook's kitchen, three bedrooms, and two bathrooms. Sunridge Farm boasts eight bedrooms in total and an array of luxuries, including a pool, a pool house, a tennis court, and over ten acres of carefully manicured landscape. This estate is ideal for an affluent family who enjoys the finer things in life.
Ethelwynde
is one of the world-class Great Estates of the Berkshires. This 26-room, 11,700+ square-foot English manor is set on 31 acres of manicured landscape, overlooking two mountain ridges. The home features elegant details such as steel casement windows, period marble mantles, and deep moldings. Rooms are generously proportioned and elegant. The impressive library is paneled in rare Purpleheart wood from the Amazon rainforest, the dining room is banquet-sized, and the family room gets loads of natural light. In addition to a fantastic kitchen for everyday meals, its second catering kitchen is ideal for hiring private chefs for your next soiree. Just when you thought this mansion couldn't get any better, it includes a two-bedroom, two-bath guest home on a separate parcel. If you have a sizable family and enjoy throwing lavish parties, this 13-bedroom estate is an ideal home to pass down for generations.
When you're ready to find yourself a slice of stately Greenwich real estate, give
Robin Kencel
a ring. Robin is ranked one of the Top 10 Real Estate Agents in Greenwich and will guide you to the luxury Connecticut property of your wildest dreams.
SHARE THIS STORY