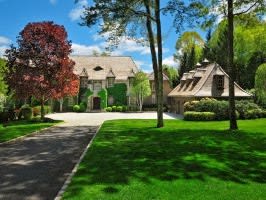 A home with magical details sold this week. Situated in Conyers Farm on 10 acres at 16 Hurlingham Drive, the house has an indoor pool that sticks in my mind, despite the fact that I haven't seen it in four years. With a looming rock formation, the pool is nestled at the end of the lower level, very private.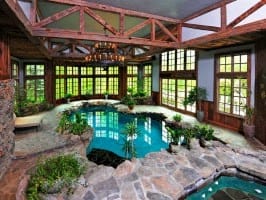 The house is 11,980 square feet and sold for $11,980,000. It was owned by David Cone, two owners ago.
It was a quiet sales week: Two other single home sales, the lowest being $670,000 at 561 River Rd. in Cos Cob. A 5 bedroom, 2 full bath house renovated in 2000. After 1164 days, 29 Cliffdale (4.3 acres and over 11,000 sq. ft.) sold for $4,725,000.
SHARE THIS STORY