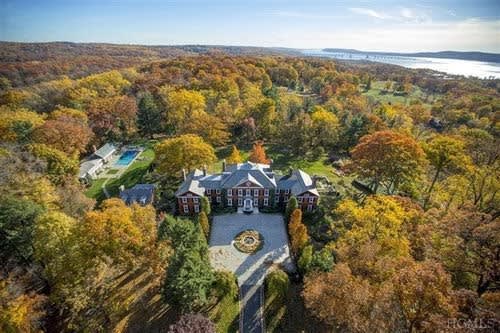 Bird's Eye View of Rabbit Hill with Hudson River views
It takes a lot to get me excited when it comes to architecture so it speaks volumes that I was shuttering away at the famed Rabbit Hill estate in Scarborough, NY yesterday. Rabbit Hill was designed by architect Mott Schmidt and built in 1928 for William Lambie, a NY banker who worked his way up from bank clerk to financier. Schmidt has a client list that is the "Who's Who" of the gilded age, having designed residences for the Astors, Rockefellers and Morgans amongst many others in this small Hudson River community and elsewhere.
The sprawling 13,000+ brick Georgian sits high on its 16 acres. It is adjacent to Sleepy Hollow Country Club, is on the road that inspired the headless horseman tale by Washington Irving and across the street from Babette Rockefeller's country home, complete with a herd of cows.
The detail in the home is exquisite and attention to detail of a level you just don't see today.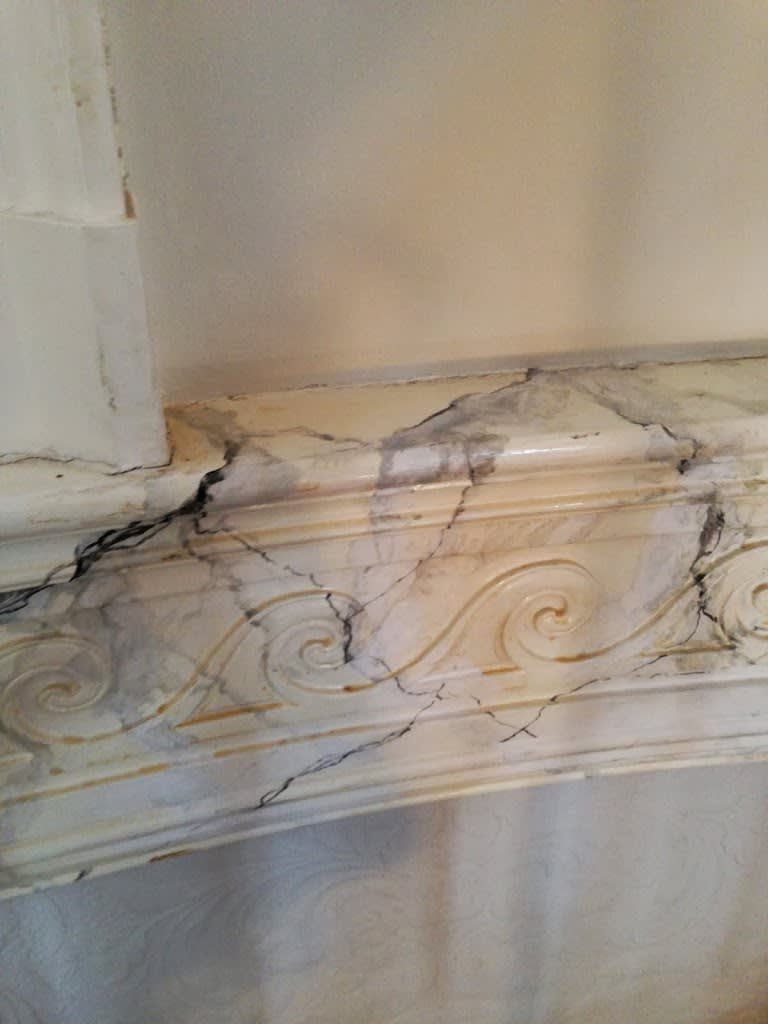 Here, is marble molding that runs up the curved main staircase, a layer of opulence that you wouldn't think of. This is just the smallest example of the sort of detail that graces every space throughout the residence.
The decorating finishes are equally special. This billiard room,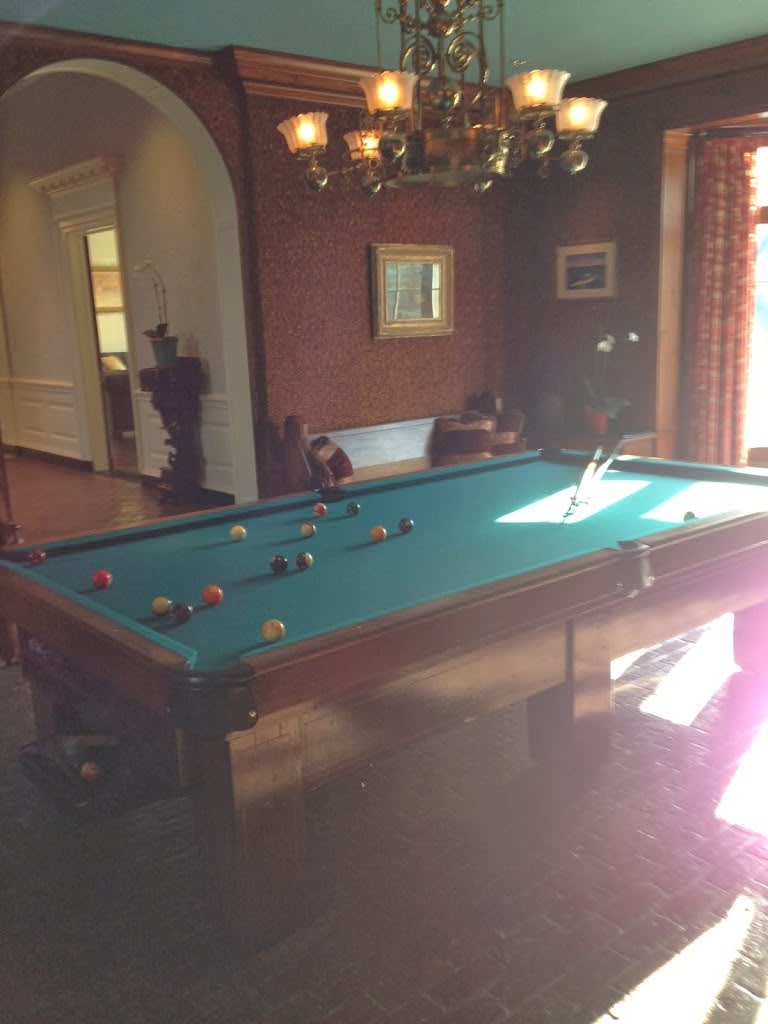 off the main hallway of the first floor just past the living room, has walls covered in wallpaper of the tiniest feathers. The warming benches that run around the room's perimeter are thought to have been church pews, retrofitted for the home.
William Morris an Morris-style wallcoverings are featured in every bedroom. What captured my mind is the multiple use of wallpapers and how successfully blended they are, as shown in the master bedroom. Tough to see in the photo perhaps, but there is actually two contrasting bands of wallpaper at the crown, in addition to the paper on the walls.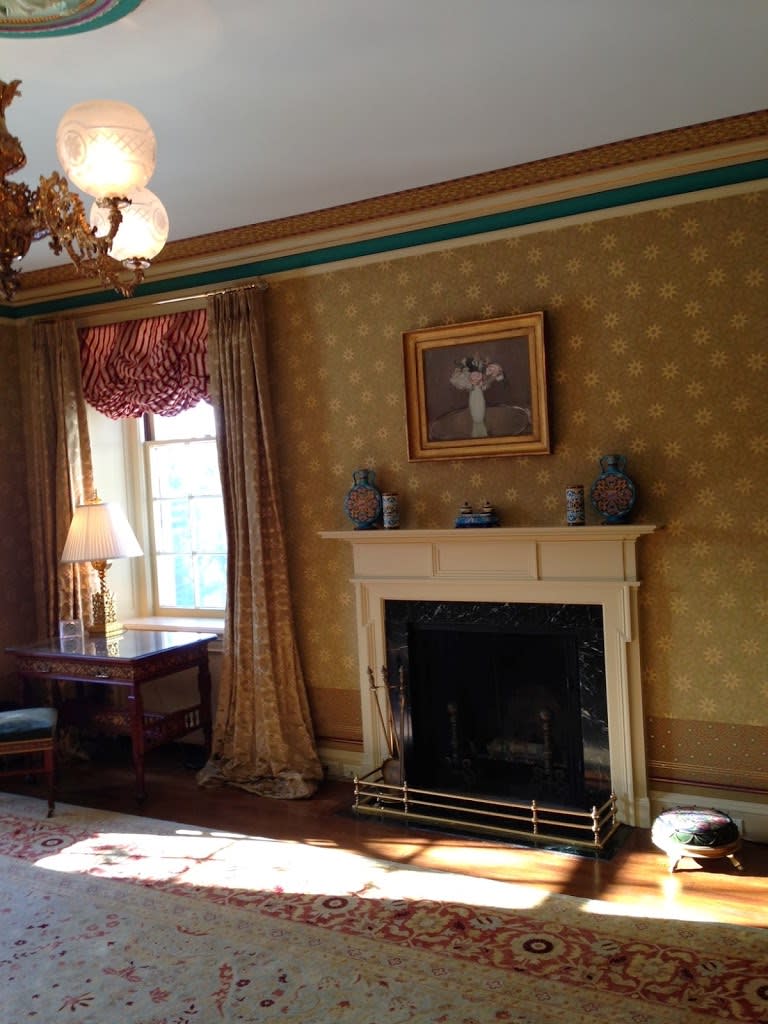 Much effort was put into updating the decorating of the main floor rooms, such as the living room. The walls, once in a deep jewel color with heavy draperies, was lacquered white, giving it an entirely different vibe and showing off the magnificent marble mantlepiece and molding details. The property is being offered at $9.8 million and can be seen through Houlihan Lawrence by contacting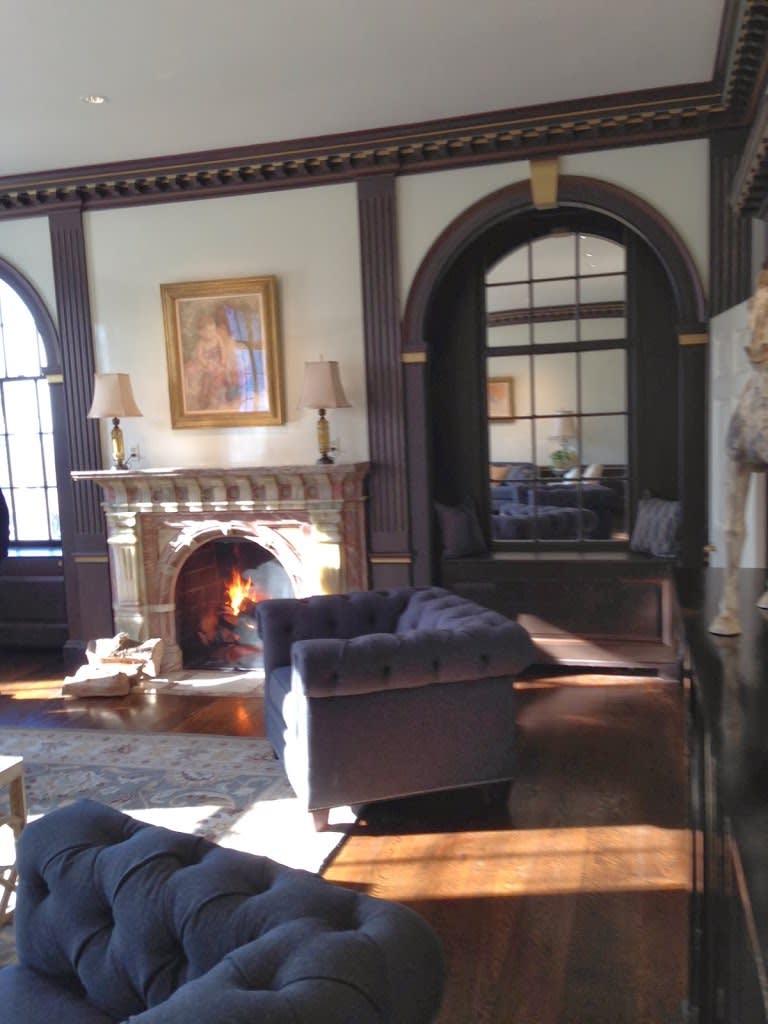 SHARE THIS STORY