Welcome to our Second Quarterly report in 2019. Below are the highlights. For more detailed market data, please .
SINGLE FAMILY SALES
This appears to be a year of catch up, where sales and contracts are not on the same timing pattern in 2019 vs. 2018. While closed Q2 sales in all of Greenwich were -14.8% below Q2 2018, Q2 2019 contracts are up +156% vs. Q2 2018. Possible reasons for the lag in sale to closing include weather (April and May were unusually rainy and not conducive to house hunting), financial market distractions and volatility, and general market caution, as buyers continue to ponder whether now is the right time to purchase.
The average sales price was $2.04 MM, down from $2.2 MM in 2018. Unlike the first quarter, where the lowered sales price was reflective of a price mix change (favoring the lower price segment of the market), Q2's reduced average sales price vs. 2018 reflects a lower average sales price in the $6 MM+ high end segment. In Q2 2019, the average sales price was $8.7 MM vs. $9.5 MM in Q2 2018 .
CONDOS/CO-OPS/TOWNHOMES
This category had flat sales in Q2 2019 vs. Q2 2018, with an average sales price of $712,000. As lowered price units were favored over luxury condos/townhomes in 2019.
Highlights by Neighborhood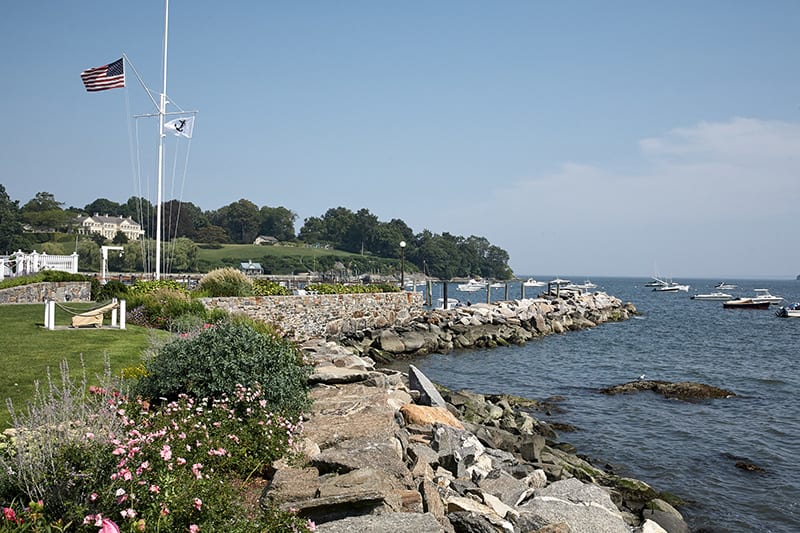 Consistent with what we saw in Q1, the two areas that enjoyed volume increases in Q2 (vs. year ago) were Old Greenwich and Backcountry:
Following a strong Q1 2019 sales performance, Old Greenwich continued to show growth with a +8% volume gain vs. Q2 . It had the second most sales, behind central Greenwich, with 41 trades in Q2 2019. The average sales price was $2.1 MM, up +5.1% vs. Q2 2018. Properties don't last long in Old Greenwich, with an average of just 151 days on the market.
Backcountry sales were up +30% vs. Q2 2018, and accounted for 8% of all sales in Q2. Backcountry buyers are talking about the value of being in the country and the quiet of north Greenwich. They are also recognizing that Armonk has excellent shopping and dining, and is just minutes away, and finding that a few more minutes in the car to get to downtown Greenwich is not such a big deal. The average sales price rose to $3.5 MM vs. $2.9 MM in 2018, but that reflects two high end sales in Q2.
Highs and Lows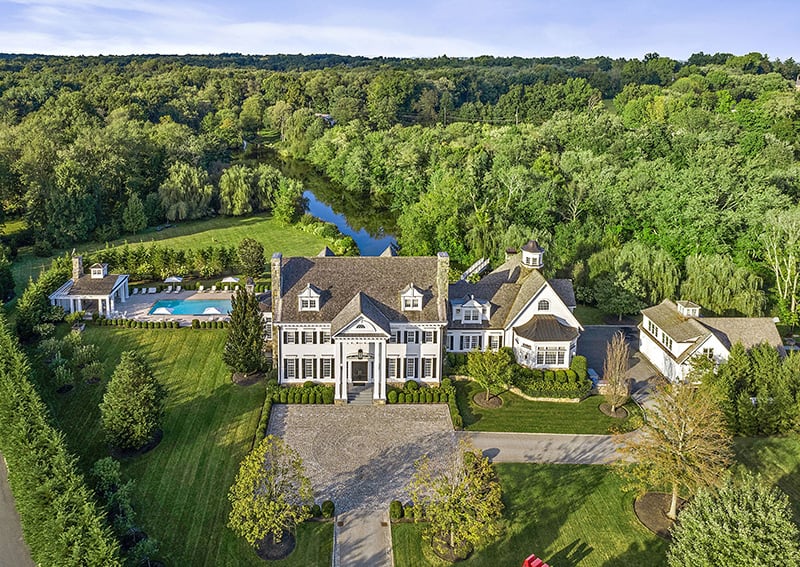 SINGLE FAMILY
The most expensive property sold in Q2 was our team's co-listing in Backcountry, which sold for 96% of its list price at $14.875 MM, making it the highest on-market sale in the first half of 2019 in Greenwich. The 13,000+ sq. ft. home on 5.87 lakefront acres has sublime gallery-like public rooms, counterbalanced with a 3,000 sq. ft. Adirondack style Great Room. A guest house with recording studio and pool pavilion completes the compound.
There is nothing like waterfront, as the sale of waterfront land in Mead Point proved, going for $9.4 MM before it even hit the market.
The least expensive home to sell was in the Pemberwick section of Glenville. With 1,504 sq.ft., this cottage built in 1919 sold for $495,000.
CONDOMINIUMS/COOPS
The highest price sale in this category was a resale in the gated waterfront community, The Harbor, located near The Delamar Hotel. These condominiums are light and jazzy with rooftop decks that have outdoor dining and killer views of the city skyline and Long Island Sound. This 5,350 sq. ft. unit (with an additional 1,800 sq. ft outdoor living space,) sold for $3.75 MM. There were additional downtown condo sales over $1 MM, confirming buyers' continued interest in (semi) urban living. The least expensive condo to sell was in Pemberwick, a 714 sq. ft. studio that went for $350,000.
Keeping Up With Greenwich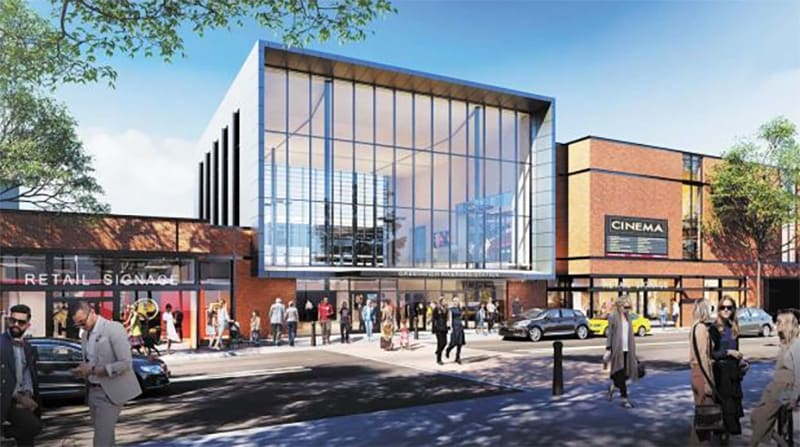 Every day we have buyers who get in our cars and are amazed at the natural beauty and happenings of Greenwich. Three things sustain our town: the people, a forward-thinking vision, and commitment to improvement. Here's what is cooking lately:
New Train Station for Greenwich – A $45 MM redevelopment of the Greenwich Transportation Center will be launching next year. A new train station is scheduled to replace the more than 50-year-old facility in central Greenwich. This is exciting news, as it also entails new retail space, a new movie theater, pedestrian and commuter pathways, and a public park. (Rendering of complex shown above)
Greenwich Summer Concerts – Through Aug. 21. Every Wednesday, the Town of Greenwich Department of Parks and Recreation is hosting concerts at Roger Sherman Baldwin Park.
Sand Sculpture Festival at Greenwich Point – July 27. A fun day for all, sponsored by the Greenwich Arts Council and our town's Department of Parks and Recreation. Bring your imagination and sand tools.
Greenwich Wine + Food Festival – Sept. 21-22. Compass is proud to be a sponsor of this signature event, which features world-renowned chefs, wine and spirits producers, and musicians. One of our biggest town-wide events of the year and not to be missed.
SHARE THIS STORY