This week, I was asked to preview a 1950s one story wood and glass house in a woodland setting that is going to be put on the market. The home is in its original condition, right down to the lighting fixtures. As we discussed how far to take the updating and how each improvement would impact a potential sales price, the question of replacing lights came up. This is always a sticky wicket but one that has to be addressed for one reason. Lighting sets a tone. Both in terms of its functional impact as well as its aesthetic value. Great lighting can be very expensive. Good lighting can be still be more than you think it ought to cost. But if I told you the number of times that potential buyers notice and comment on the lighting, you would think again about not assessing it, if you are a seller.
So, if you are thinking about selling your home, here's exercise number 1. Walk through your house with a critical eye, and determine if the ceiling and hanging lights are appropriate for the potential price tag of your home, and if they set a mood/tone. Or are they a distraction. Ask the same of any sconces. If you don't trust your own taste parameters, ask a friend who does or someone in the decorating business.
Here's a quick test to see if you "get" the lighting thing. Which of the homes below have lighting that is complementary to the house?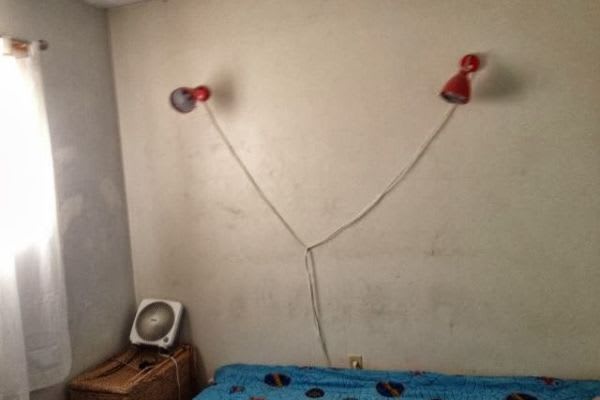 If you said "Neither", you are correct. The top photo would be better off having no ceiling lights as the ceilings appear to be low. High hats (recessed lights) would be the right answer. And by the way, it would be best to have the furniture taken out of the top room if possible as it is really dating the place.
The lower photo lighting just makes me feel sad. The lights aren't bad in and of themselves but they aren't made to hang on a wall with cords hanging down (which also make me feel like they are a safety hazard. A young child could easily get caught in it). This room would be better off having one center ceiling light or have recessed lights.
Once you take stock of what lights need to be changed out completely because of their outdated style or condition, the best approach is to chose fixtures that are unobtrusive and innocuous, blending in with the walls and ceilings. Unless you have a modern home or are speaking about a bathroom or kitchen, think about fixtures that have brass trim. The rule of thumb I use is to take the lead from the hardware, knobs and general colors of a room. Cool colors such as greys and blues usually call for nickel or chrome finish fixtures; warm colors are most likely going to favor brass trims.
One company that I like alot for moderate priced, classic fixtures is Visual Comfort.
Many of their fixtures are copies of more expensive brands. Local vendors that carry Visual Comfort are Greenwich Metal Refinishing in Stamford (who are also fabulous for restoring, polishing, and fixing older fixtures) and The Accessory Store in Stamford. Greenwich Lighting on the Post Rd in Greenwich also carries a nice selection of lighting fixtures. If you want to go up a notch, take a look at Restoration Hardware's line.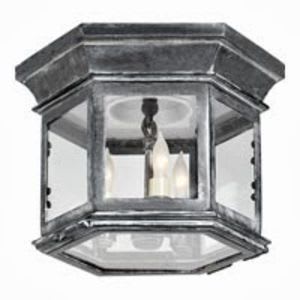 A nice looking ceiling fixture, great for a hallway or small entry (Greenwich Avenue)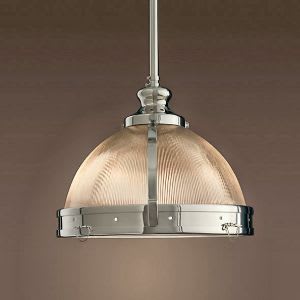 Classic kitchen island light from Restoration Hardware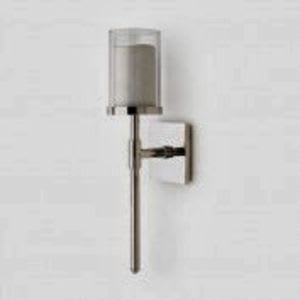 One of my favorite Waterwork's sconces, especially for a small bathroom

One of the stores with the largest on site selection is Klaffs in Norwalk; be sure to go up to the bathroom department to say hello to "Press", I am convinced he was a standup comedian in another life.
For lighting fixtures that you are not replacing, be sure that they are cleaned, in good condition, work and are not missing any bulbs. Lights that have multiple bulbs need to have all bulbs of the same wattage and type in the fixture. There is nothing worse than fixtures with burned out bulbs, missing bulbs, mismatched bulbs or that are dusty and dirty.
One last note: Why wait until you are thinking about listing your house to take stock of your lighting? Doing a bulb check and light review annually is good home maintenance.
SHARE THIS STORY