Having made a career of restoring, renovating, building, updating, overhauling and decorating homes in affluent markets, it is crucial from an investment standpoint for me to pay attention to what sells a house and fascinating to watch the decision process that each buyer goes through when looking for their first or next home. Obviously, the priorities differ by family or individual. Where land, space and what kind of land a home sits on might be of paramount importance to one person, the next may give it hardly any thought at all. A NYC resident looking to move to CT recently said visited a friend who had moved "up the line" from Greenwich. She was amazed at how important it was that her friend feel like they had left the city behind whereas her goal was finding a place that allowed her to walk to the train.
Regardless of what is important to you in finding your dream home, it is likely that that home is going to need some work. You and your family's lifestyle needs are probably going to be the driving factor in determining which projects to roll up your sleeves with. However, I thought it might be interesting to see which projects appear to have the greatest resale return.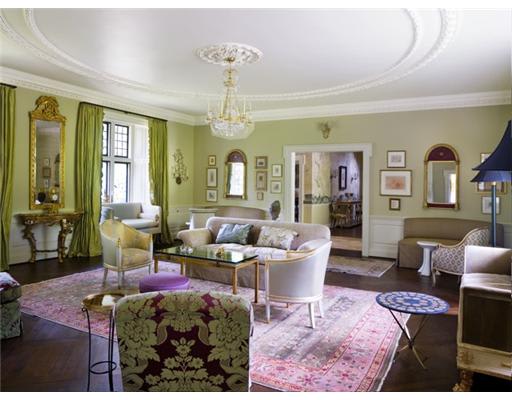 According to Homegain, a real estate marketing firm, a survey of real estate professionals say these six projects give the greatest return when selling a home:
1. CLEANING AND DECLUTTERING: From closets to bookshelves, showing a home that has not run amuk with "stuff" pays back .
2. LIGHTENING AND BRIGHTENING: Windows that sparkle, adequate light from both natural sources and fixtures create a welcoming and uplifting mood. Get rid of those heavy velvet draperies and replace burned out bulbs is the name of the game.
3. ALL THE WORLD—OR AT LEAST A HOME ON THE MARKET—IS A STAGE! Look at your house with a critical eye. Is the furniture laid out in the best way possible, is it inviting and welcoming? Is there a mood created the minute a potential buyer walks through the door that makes them say, "I can see myself living here." A decorator or stager that can update or at least rearrange your furniture and things to their best advantage is worth their weight.
4. HOW'S THE OUTSIDE LOOK? How do the driveway, terraces/patios and grounds look after the snow season? Having a thorough spring and fall clean up and being sure that flowers, bushes, trees and even driveways are looked after sets the right tone from the moment a car pulls in to view your home.
5. ARE THE GUTS OF THE HOUSE—THE MECHANICALS—UP TO SNUFF? Bringing an electrician, plumber and HVAC company through to replace filters, repair drips and handle any other maintenance issues will tell buyers that the home is well cared for.
6. HOW ARE THE CONDITION OF YOUR CARPETS? Carpets and rugs that are worn or soiled should be cleaned, removed or replaced. There is nothing worse than walking in and stepping on a carpet that makes you wonder what could be living in it.
SHARE THIS STORY