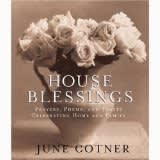 It was the kind of experience that every buyer and seller hope for. The listing realtor said it best when she sent me this note after the closing, "Thank you for sending us such nice buyers." In this market, reaching a price that is agreeable to all and getting through the building inspection feels like a monumental feat in and of itself. Buyers and sellers can get downright cranky as the line becomes blurred between real issues and nit picking on both sides.
Not lost on the attorneys or realtors for both sides was the fact that the building inspection, discussion on what was included in the sale and what wasn't (funny how sometimes buyers confuse buying a house with buying the furniture that is inside the house), and the resolution of a few important issues were accomplished with reasonableness on the part of the buyer and seller.
So when it came to the final walk through we expected it would go well. What we didn't anticipate is how the seller would think of EVERYTHING to make the buyer's move to their new home go smoothly. In the kitchen pantry were cleaning products as well as a case of Gatorade for the buyers' movers. Throw rugs were at the front and back doors, anticipating winter weather and movers' shoes making for a messy entrance.
Fresh wrapped bars of soap were in each bathroom soap dish.
Logs were stacked in each fireplace.
Then there was the nuts and bolts of home care. A binder of appliance manuals were at the ready as was a typed list of service providers.
On the kitchen counter was a "Welcome Home" note from the sellers and a book with a shared interest of buyer and seller. Now that's the way to leave a house for the next owner.
​​​​​​​
SHARE THIS STORY