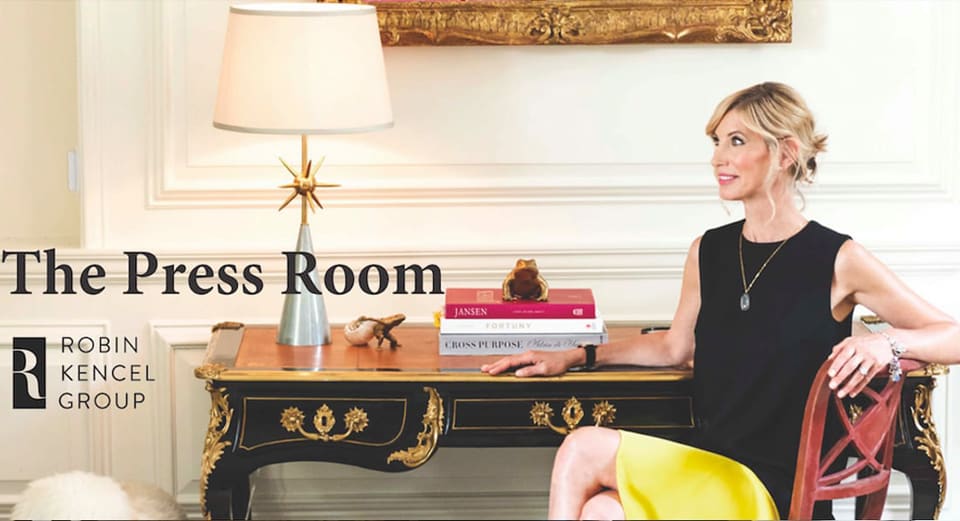 The Press Room – March Edition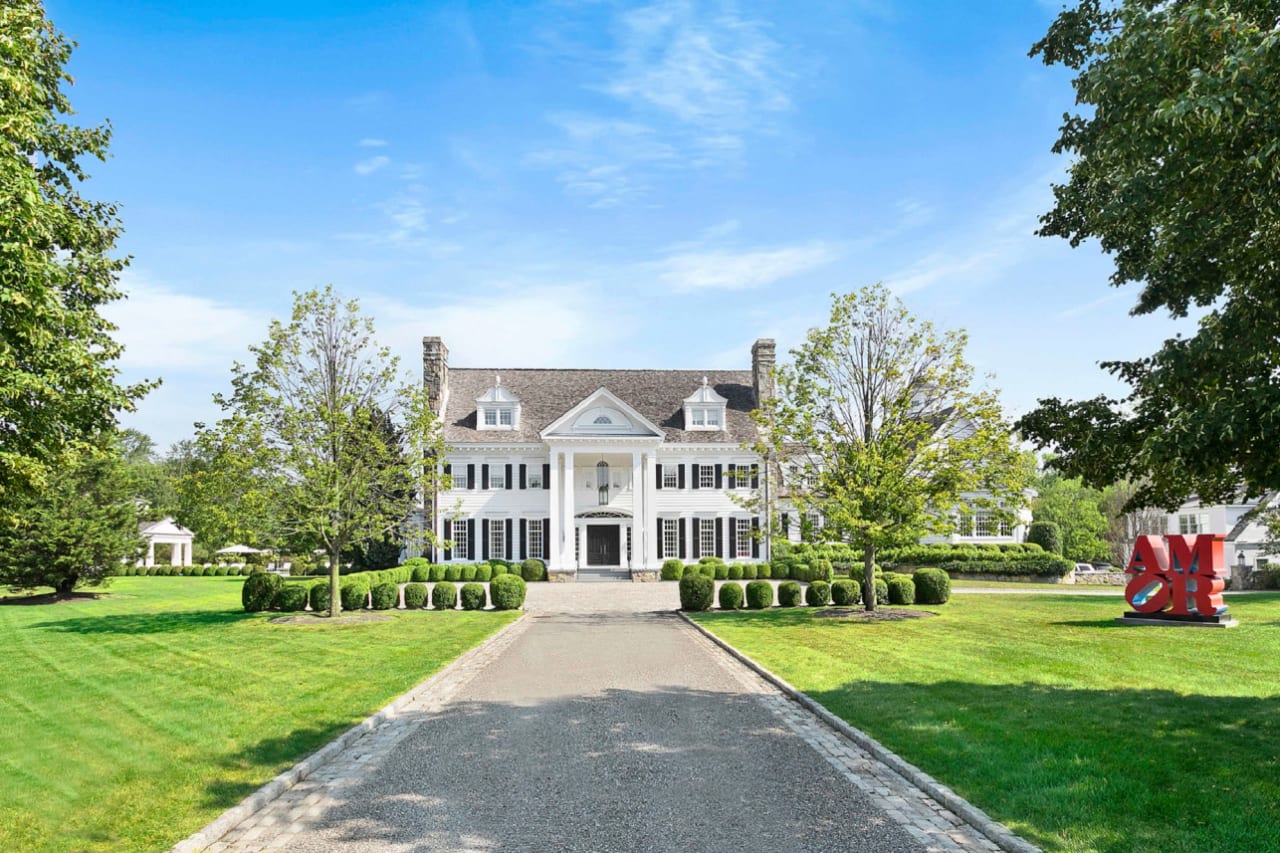 A BRIEF HISTORY
The second quarter began with a significant sale and one that had a two year journey, beginning with the property being offered as an off-market listing. I first co-introduced 33 John St., owned by music icon Tommy Mottola and his wife, recording artist Thalia, in 2017 with a deliberate "whisper listing" strategy that wasn't so whispered, given that we partnered with the WSJ to introduce it to the marketplace.
Fast forward to a move to an on-market strategy culminating in the sale this week of $14.875 million. This fabulous 12,300 square foot Georgian Colonial house set on 5+ acres and including a guest house (with recording studio), pool, pool cabana, and more.
While many of the headlines (see below) tried to sensationalize the sale with a claim of the property selling for 25% off its original list price, it is much more realistic and meaningful to use the $15.5 million list price at which the property was re-introduced in fall, 2018. This week's sale was just 4% below that list price—which is impressive and meaningful in the ultra high-end residential real estate market.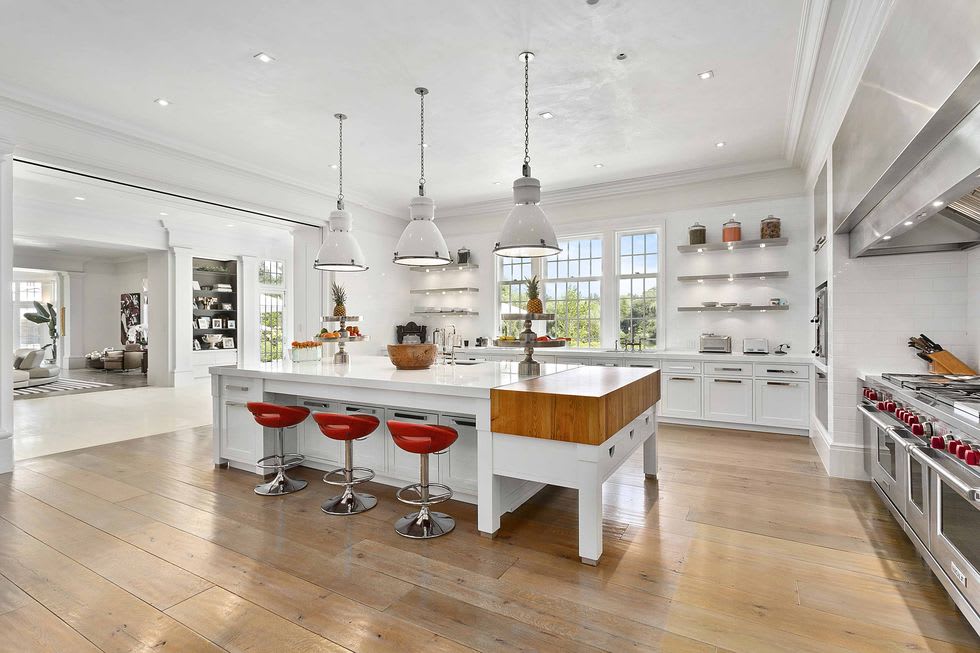 THE MAIN RESIDENCE
There are many elements to obsess about in the main residence, beginning with the front to back entry that spills open to a lake with bridge to a private island. The entry is so expansive that it has been the setting for 100 person seated dinners. While every public room is exquisite, my favorite is the chef's kitchen, which features an entire row of stainless steel refrigeration and cabinetry with a lacquered finish that is truly reflective of the finest artisans.
An Adirondack lodge with beams that were taken from barns across the country and featuring a stone fireplace that runs floor to 20' high ceiling is a world unto itself within this glorious manor house.
Moving down to the lower level, is a personal retreat with gym, massage room, beauty salon, and lounge area. Needless to say, there is no shortage of bedrooms and en suite baths—9 bedrooms and 11 ½ bathrooms to be exact.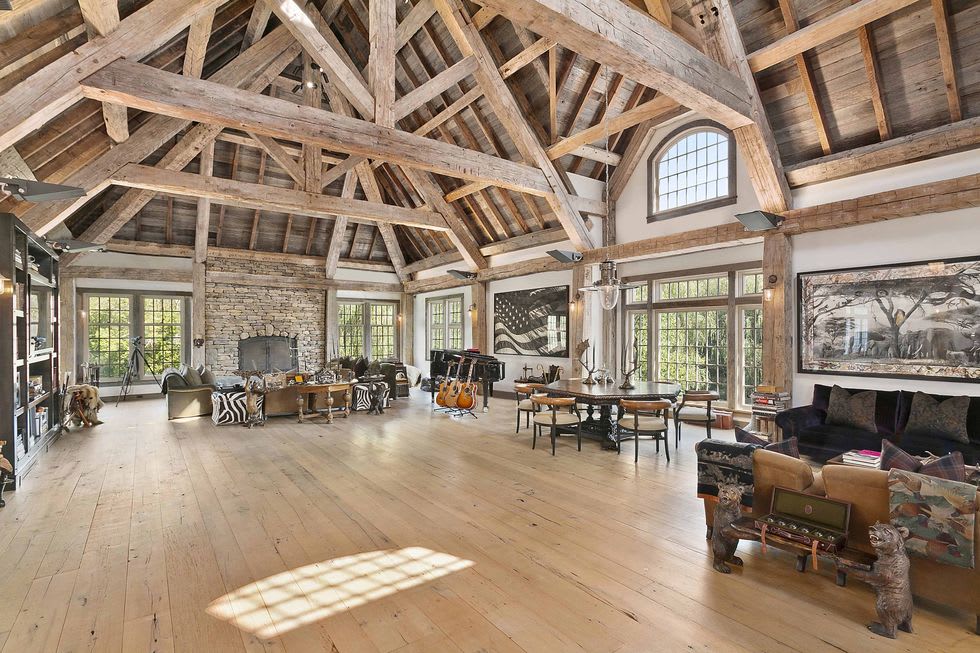 THE GUEST HOUSE
Just a short walk from the main house are the guest quarters. On the first floor is a luxurious living room with recording studio. Ascend the steel curving staircase to a bedroom suite or additional work spaces and full bath. Whether a residence for guests (who may never want to leave) or a haven for work, the guest house is a sanctuary.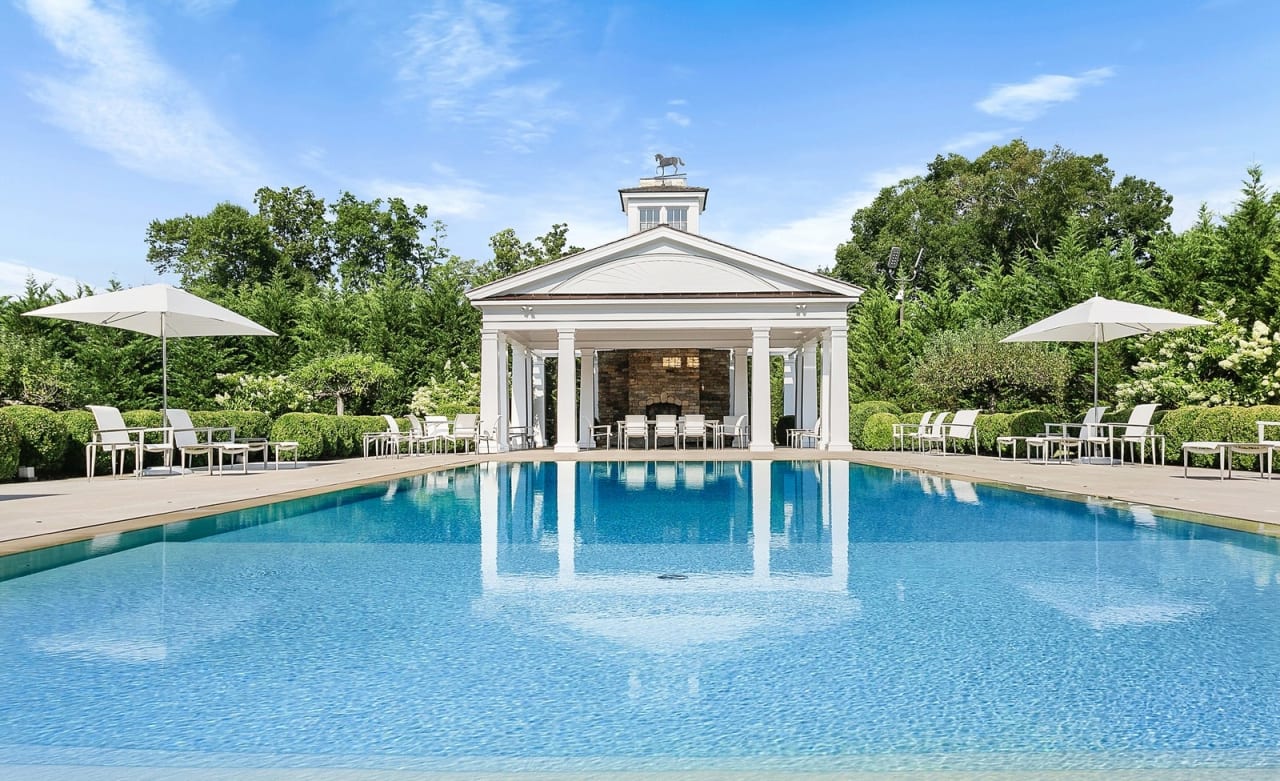 THE POOL & POOL CABANA
Reminiscent of Miami, the zero edge, wade in pool is welcoming in all seasons. A cabana with changing facilities and dining area overlook pristine lawns, entertaining areas and a pond.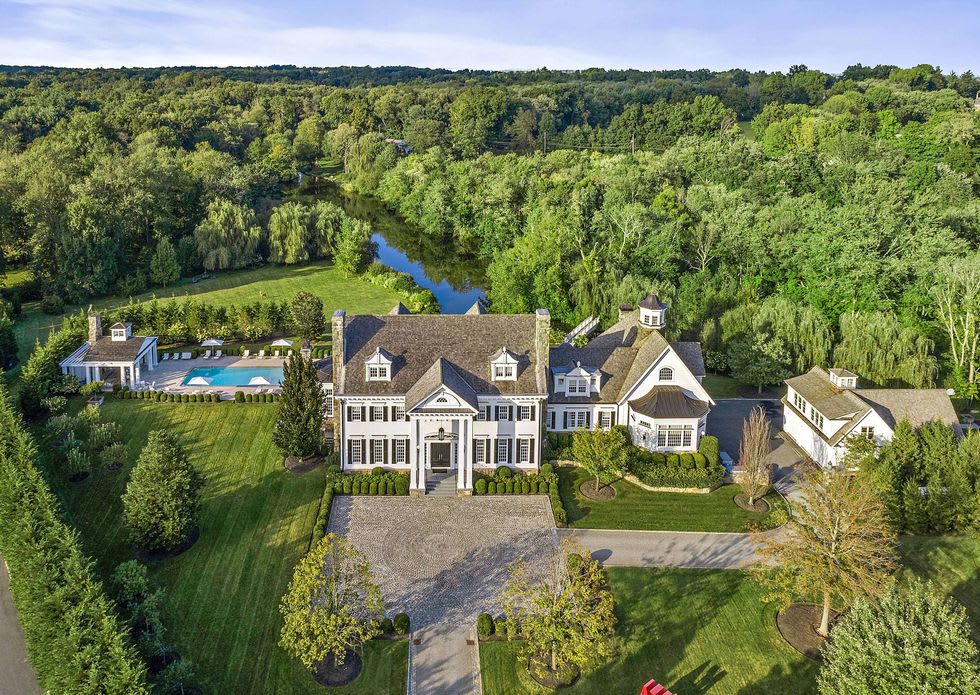 THE SETTING
This extraordinary compound is located on a quiet, dead end lane and was once the home of a horse farm. Over 400 trees and bushes were brought to the property as part of the re-envisioning of this property, which still retains its original serenity.
THE PRICE
This stunning property sold for $14,875,000— just 4% off the List Price of $15,500,000 million.
SHARE THIS STORY