Rates are starting to rise and the Dodd Frank Act is just around the corner, promising to make the mortgage approval process just a little bit tougher. The market is heating up even more as would be residents try to squeeze in new purchases. You have survived a bidding war and have heard the three sweetest words your realtor can say to you,


"You got it!". Time to get your lawyer on board, get contingencies looked after and bring this deal to an executed contract.


Don't screw it up now, whether you are a buyer or a seller. Outsmarting yourself will accomplish nothing. Four guidelines to keeping the transaction moving smoothly– and by the way, are good operating instructions for life anyway.


Be Reasonable. Unless you are buying a spanking brand new house, where everything is supposed to be "perfect", there will be things that are not right nor perfect found in the building inspection. Expect this. The questions to ask yourself are: Is this normal wear and tear, is it dangerous, is it as it was presented in property disclosures and marketing materials? The answer to these questions gives you insight into who should pay for remediation.
​​​​​​​

On an accepted offer in the inspection phase this week, the building inspector found that the jets in the spa of the pool weren't working.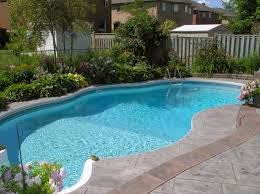 Never in the showings nor marketing materials, was there an indication that anything wasn't working. When the owners' learned of the non-working jets, they had no problem having this $500 item replaced. They understood that if you advertise a pool and spa, the buyer assumes it's working.


At this same inspection, one of the chimneys was found to have some bricks that are going to need repointing. Shifting of bricks on the chimney are normal wear and tear. The buyer will be handling that one.
​​​​​​​

In the septic inspection, the septic company noted that the traps which access the pipes in the leeching fields were loose and several broken, allowing soil and leaves to seep in. To replace the traps and clean them out will be $1,500. This issue could be argued either way I suppose but here, the owners immediately said they would take care of it. They are "that kind" of people. They want to have a transaction where everyone feels it was fair and there is no animosity.


Have a Compromising Mindset. What can you live with? What seems equitable for both sides? Look at each issue from the buyer and seller side, regardless of which one you are on.


Follow the Lead of Your Attorney and Realtor. These are your quarterbacks. They have had a lot more experience in real estate negotiating than you probably have. Assuming they are competent and level headed, they can guide you through the process and any sticky wickets.
​​​​​​​

Leave the Drama Out Of It. This isn't the stage nor big screen. Stay calm and Breath deeply. Like most things in life, no one will remember the details but they will remember how you handled them.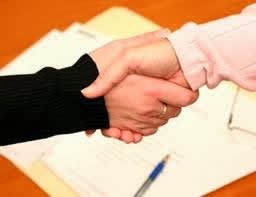 NOTE: For those of you who read last week's post on the Bidding Wars my clients were under, they had an accepted offer and the inspections and contract preparation process couldn't have gone more smoothly.
SHARE THIS STORY