Whenever you set about planning for a move to a new home, particularly if you are an experienced homeowner, you usually don't need to create a whole new priority list of factors you'll be looking for.


But by the time you have capped off a full career and retirement is around the bend, you're well advised to give added weight to factors that weren't key considerations in previous house hunts. One source of advice for Greenwich residents intent on finding the best retirement property is the NAEBA a real estate association for exclusive buyer agents. Admittedly, their list of seven "basic considerations for locating the best retirement property" includes some that are hardly limited to future retirees.


Two of them ("affordability" and "security") are prime considerations for Greenwich house hunters of every stripe. But their list of factors that are especially important in retirement includes these four:


Maintenance Realistically, even the most enthusiastic do-it-yourself putterers will eventually encounter physical limitations. Taking that into account can ultimately "be a literal lifesaver."


Mobility If Greenwich homes featuring ground floor master bedroom suites are increasingly in demand, this is one good reason.


Convenience Your best retirement property is likely to be one with amenities within easy walking distance. Close proximity to golf or tennis facilities, shopping (Greenwich Ave., Glenville center, Cos Cob and Old Greenwich all fit the bill here), and dining will make keeping active a low-stress daily option.


Pets—Not often given a high enough priority, the emotional and physical benefits of life with the right choice of 4-footed or 2-winged friends is a factor worth considering. The best retirement property could well be one that easily accommodates them.


A youthful outlook is worth adopting throughout life but realistic accommodation to advancing age is actually a shrewd way to maintain exactly that. If retirement will factor into the choice for your next Greenwich home, give me a call.


​​​​​​​According to Homegain, a real estate marketing firm, a survey of real estate professionals say these six projects give the greatest return when selling a home:


1. CLEANING AND DECLUTTERING: From closets to bookshelves, showing a home that has not run amuk with "stuff" pays back .


2. LIGHTENING AND BRIGHTENING: Windows that sparkle, adequate light from both natural sources and fixtures create a welcoming and uplifting mood. Get rid of those heavy velvet draperies and replace burned out bulbs is the name of the game.


3. ALL THE WORLD OR AT LEAST A HOME ON THE MARKET IS A STAGE! Look at your house with a critical eye. Is the furniture laid out in the best way possible, is it inviting and welcoming? Is there a mood created the minute a potential buyer walks through the door that makes them say, "I can see myself living here." A decorator or stager that can update or at least rearrange your furniture and things to their best advantage is worth their weight.


4. HOW'S THE OUTSIDE LOOK? How do the driveway, terraces/patios and grounds look after the snow season? Having a thorough spring and fall clean up and being sure that flowers, bushes, trees and even driveways are looked after sets the right tone from the moment a car pulls in to view your home.


5. ARE THE GUTS OF THE HOUSE THE MECHANICALS UP TO SNUFF? Bringing an electrician, plumber and HVAC company through to replace filters, repair drips and handle any other maintenance issues will tell buyers that the home is well cared for.


6. HOW ARE THE CONDITION OF YOUR CARPETS? Carpets and rugs that are worn or soiled should be cleaned, removed or replaced. There is nothing worse than walking in and stepping on a carpet that makes you wonder what could be living in it.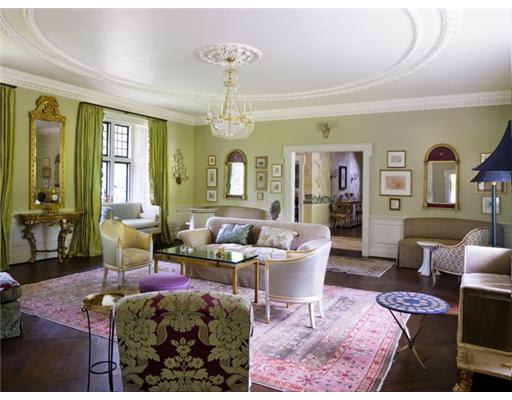 SHARE THIS STORY