Tommy Mottola Sells Georgian-Style Greenwich, Connecticut, Estate for $14.875 Million
The legendary music executive spent about three years designing and building the home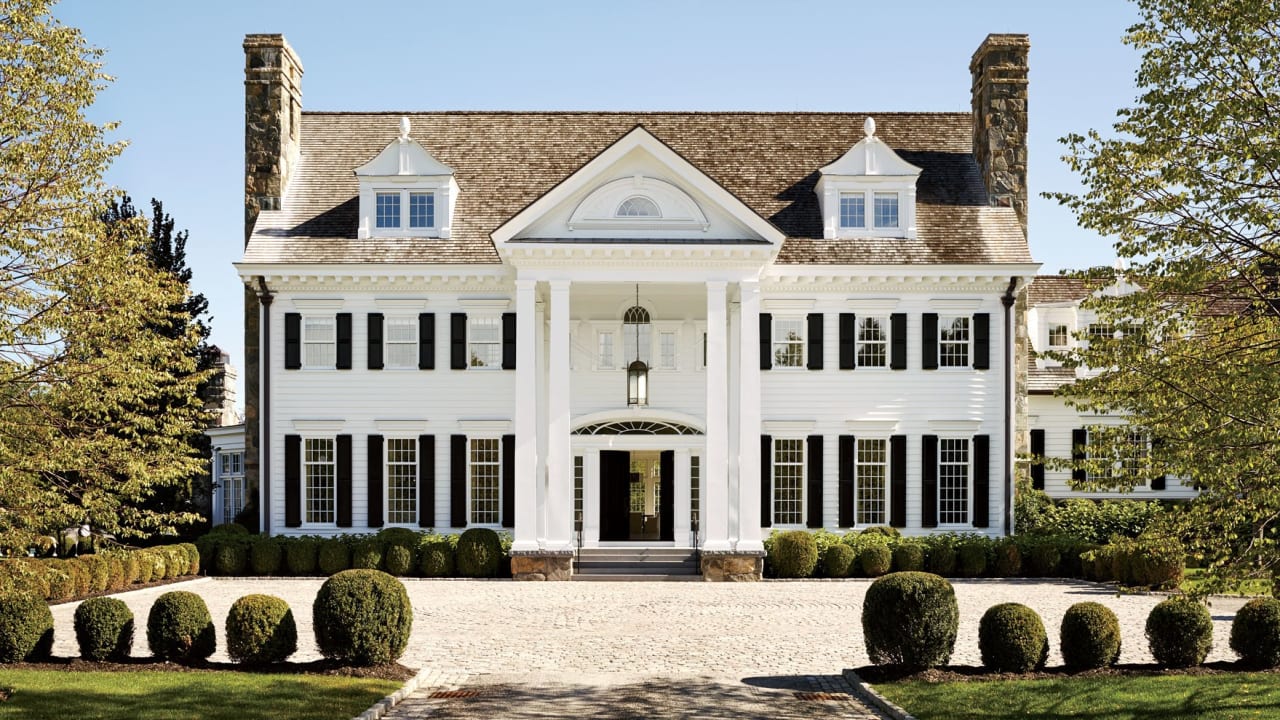 Music legend Tommy Mottola recently parted ways with —to the sweet tune of . The retired executive and his wife, Mexican pop star Thalia, lived in the sprawling 12,300-square-foot home for several years before they finally opted to put it (their original asking price was $19.95 million). The couple bought the 5.7-acre parcel for $2.85 million in 2010.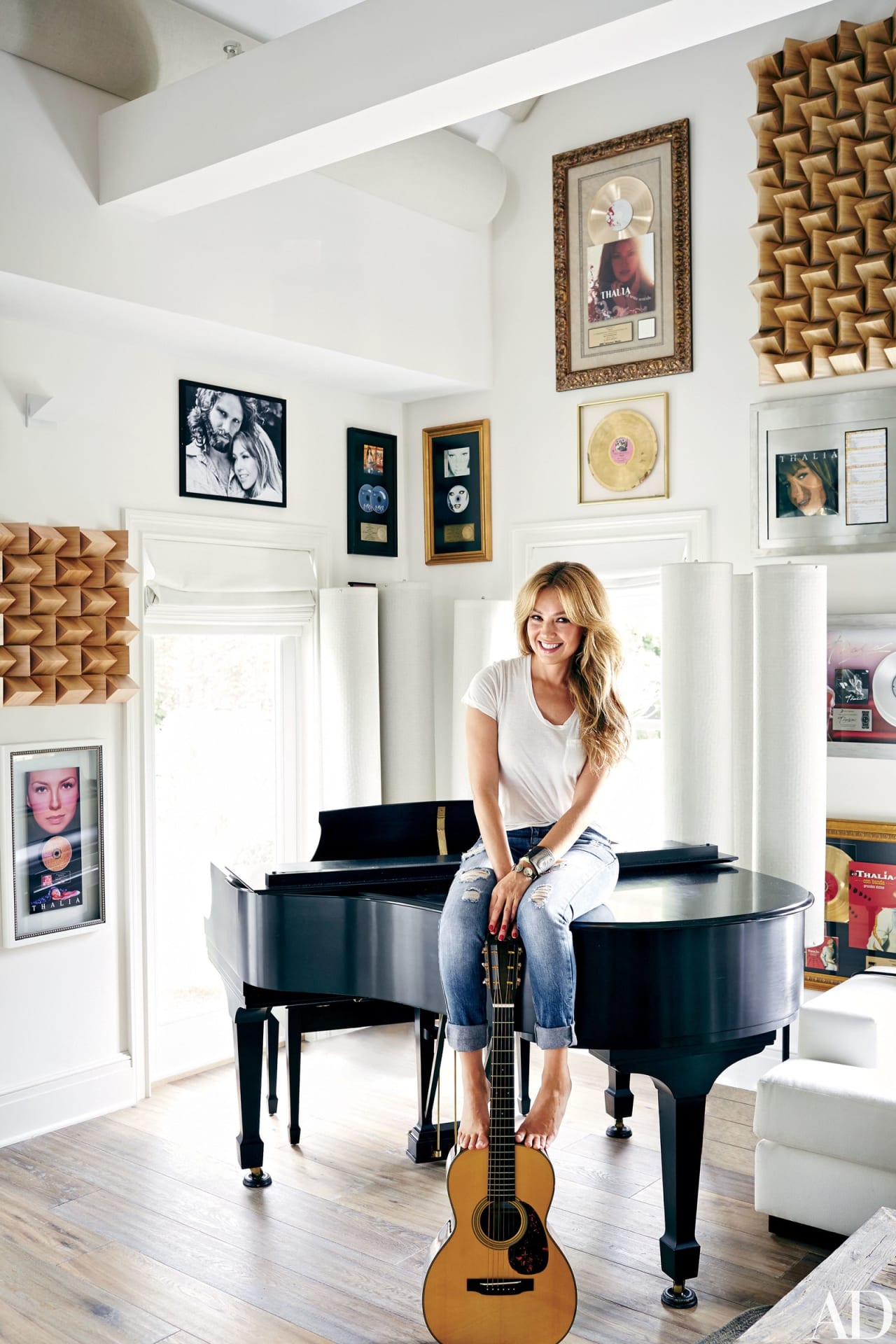 Thalia sitting on a piano in her Greenwich, Connecticut, home.
Mottola then spent about three years designing and building the home to his specific aesthetic. "It's the little things that matter," he told Architectural Digest of the project in 2015, "whether that's the imaging or the mixing or the right lyrics, even changing a single line to make a song better." The home features gallery-like interiors that are flooded with natural light and are made up of the most carefully selected materials—weathered oak floorboards and textured stones for each hearth, for instance. "Tommy had the conservatory fireplace ripped apart three times because the stones weren't placed correctly," Thalia told AD at the time. "He kept telling everyone, 'It looks too perfect!'" One of the most impressive rooms of the house is the cavernous great room, which features a wood-beamed cathedral ceiling and stone fireplace, with French windows lining several of the walls and at least three separate sitting areas for relaxation and entertaining. A slightly more casual family room located toward the back of the house boasts a sleek stone fireplace flanked on either side by French doors leading out onto the sunny backyard patio area.
The living room in Tommy Mottola's Greenwich, Connecticut, home.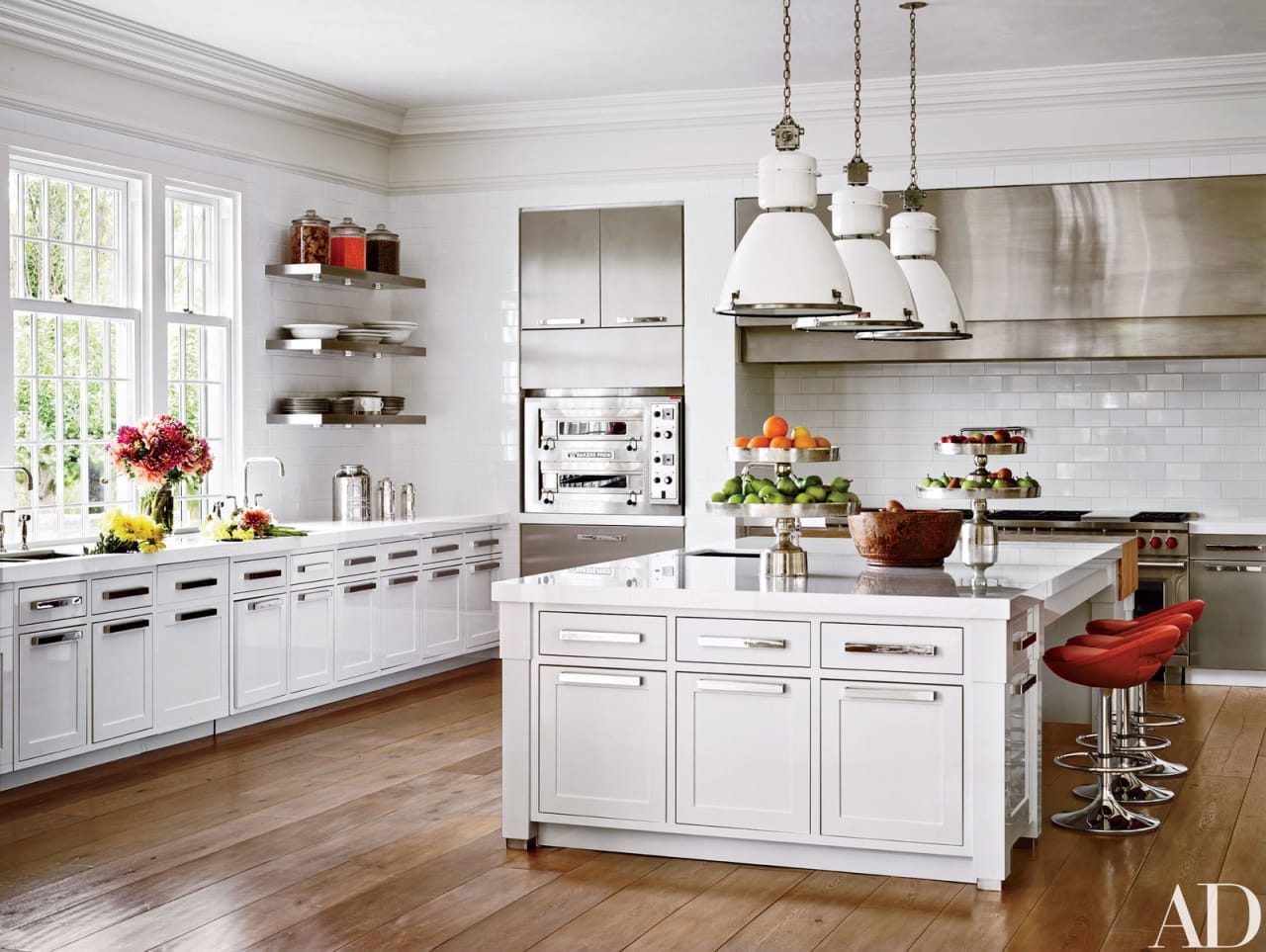 The kitchen in Tommy Mottola's Greenwich, Connecticut, home.
A formal dining room, second living room, and den are all brightly lit spaces, with built-in shelves and cabinets in the latter providing optimal display for awards and the like. The modern kitchen largely revolves around an enormous double-wide granite-topped island with an attached wood block snack bar on one end. An entire wall of state-of-the-art gas grills lines one side of the room. Down on the lower level of the home is a gym, a play room, a beauty salon, and a massage room; the upper level includes the majority of the bedrooms, all with en suite baths (one impressive bathroom includes a minimalist deep-soaking tub next to a massive glass-lined steam shower, with a spiral staircase leading up and away to a separate dressing area).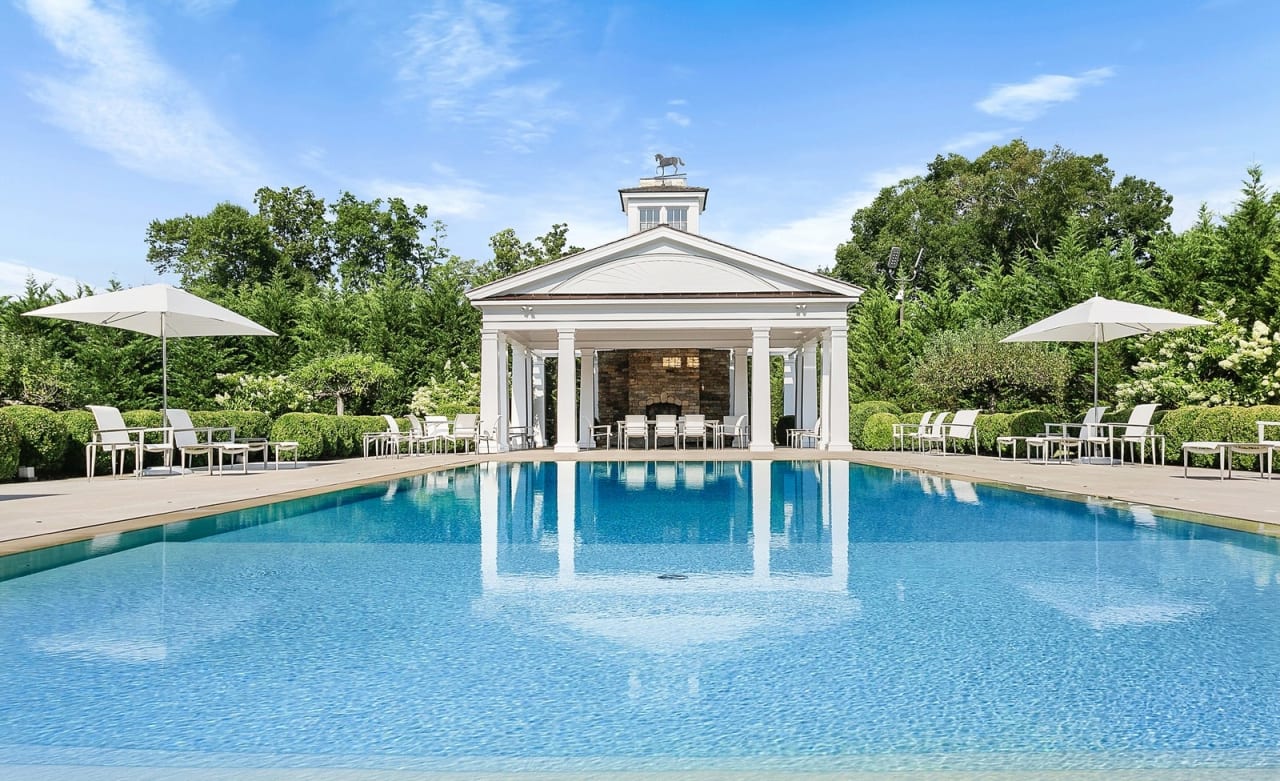 The pool at Tommy Mottola's Greenwich, Connecticut home.Courtesy of Compass
Out back, a resort-style swimming pool dominates the space, with a covered dining room with its own outdoor fireplace located at the other end of the blue expanse. A nearby carriage house has been converted into a recording studio, and a private island on the property's lake includes a footbridge that Mottola personally requested. "I give my houses the same attention to detail that I put into everyone's careers at Sony," Mottola told AD in 2015. "It's my blessing and my curse. I have to live with it."
SHARE THIS STORY