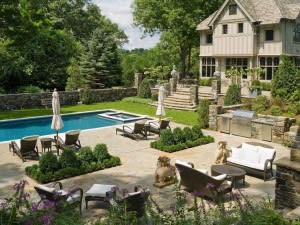 How much value does a pool add to your property? Hint: What is valuable to you, may not hold the same value for future buyers
I have been around the block more times than anyone in my family wishes to remember when it comes to buying, renovating and selling homes. Every time we move, I swear and believe that "this is the LAST time we will move" and I tell friends with a sincere heart to "ink this address because we are not moving", only to have our holiday cards do double duty as new address announcements. So when it comes to understanding renovation costs and what gets you a return for your investment, 25 years of renovations, experience as a Greenwich realtor and good old fashioned research utilizing studies from Remodeling Magazine, Bankrate Inc. and the National Association of Realtors research department are the basis for the following results.

First off, hopefully you do think of your property as more than just an investment. It is where you spend time and create a home life. At the same time, it may also be the largest single place where you have placed your assets, and that can't be forgotten either. As you think about what you would like to do to make your home more comfortable for you and your family, keep in mind that most changes may still be in place when you go to sell your home, and they can turn out to help or hurt the sale.

Remodeling Magazine finds that upkeep is more popular than upgrades at the current time. In our market, the majority of buyers are not interested in taking on large scale construction projects. The trend is towards purchasing homes that require minimum work and have been well cared for. In the magazine's Cost Vs. Value Report 2013, replacement projects outperformed discretionary remodeling projects. Included in the list of good cost/value remodeling projects are:
Exterior replacement projects: Including windows, entry doors, garage doors, siding, and roofs. It is often said that a buyer makes a home purchase decision within the first 8 seconds of seeing a home. Since much of these critical first moments are spent walking up to the front door, it is not surprising that what first meets the eye— good old fashioned curb appeal– remains of critical importance in the buyer's first impression,
Minor Kitchen Remodeling: Replacing or painting cabinet fronts, new countertops, cabinet hardware and new appliances are at the top of the minor remodeling list. These changes can significantly change the look of a kitchen, which is one of the most important rooms that buyer's consider in their purchase decision,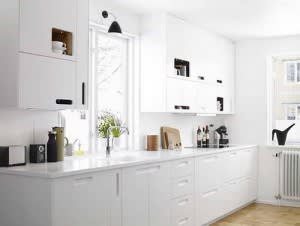 Outside Deck or Patio: This is one of the best investments you can make and is shown to have the same return as a kitchen remodel. With six months of the year offering weather that is amenable for morning coffee to evening sunset watching, Greenwich is a place where people value their outdoor living spaces.
Attic Remodeling: Though lower on the cost/value ratio than the above two projects, gaining additional space for an office, playroom or bedroom, remains amongst the least expensive ways to expand a home's living space without increasing it's footprint,
Basement Remodeling: Similar to the attic, the basement is a relatively inexpensive way to add square footage at a lower cost than the other option of expansion.
Bathroom Remodel vs. Addition: If your house is sub-standard to others of a similar profile or if the bathroom/bedroom line up is really not working for you and would be a problem that other homeowners would find as well, than you may have to take the greater plunge and look at adding a bathroom. But if you can figure out how to take an existing space and carve out a new bathroom, it will save you serious coin and do the job vs. expanding the footprint of the house just to add a bathroom.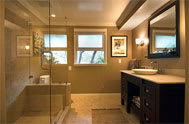 According to the 2013 study, some of the projects that return less than 50 cents on the dollar include the following. These numbers are national averages and based upon a national study of cities and will vary, given our local market particularities.
Generator: On average, a generator costs $14,718. The average amount of the price recovered at resale time is 48.5%. With the number of power outages that Greenwich has experienced in recent years, generators seem to be high on many people's list. Whether that desire translates dollar for dollar at the time of purchase most likely varies by the overall price level of the house, with a better recoup seen in higher priced homes.
Home Office: The fact that home office remodels saw the least return on the dollar in resale may not be totally reflective in the Greenwich market, but the fact of the matter is that with wireless laptops, smartphones, and touch screen tablets, work can be done almost anywhere. If you want to see an away from the office, office just walk into any Starbucks or your restaurant of choice.
Originally a maid's room off the kitchen, this space is now a lady's office. Courtesy: Ellsworth Ford Or for that matter your back patio. Tricking out a home office with expensive built in storage and fancy wiring may fit your needs, but that same room may be envisioned as a home gym, extra bedroom or hobby room by the next guy. If your heart is set on a home office, keep the space flexible so that the next owner sees it is a multipurpose room and can be changed up into whatever it is that they need it to be.


Pool: In ground pools cost an estimated $50-60,000 in our area. Add in the cost of excavating, fencing and landscaping and tack on another $40,000 on up in the Greenwich market. According to the National Association of Realtors National Center for Real Estate Research, a pool can boost a home's resale price.
That age old phrase, "We will get it back when we sell" isn't always the case. Balancing what will make a real difference to your enjoyment of your home against what you are comfortable spending if you don't, in fact, recoup it when you sell, is an important and honest discussion to be had before you embark on any home improvement project.
SHARE THIS STORY