Wondering if you should really take on that new dream project? How your bathrooms stack up to today's trends? Or what features and amenities are most compelling these days to a buyer?
To get some insights into these answers, I looked at two studies: one by Trulia, which analyzed the words and phrases used in luxury listings for two years to see what home features are trending up or down and the second, a survey by Better Homes & Gardens Real Estate among luxury property homebuyers purchasing between May-June, 2013.
Here's the topline:
Fabulous Amenities Trumps Square Footage: Buyers want as many fabulous amenities and upgrades as they can get in their new home, rather than more square footage. In fact, a whopping 94% of those surveyed by Better Homes said that they would rather have a lifestyle feature that they want, rather than 1,000 more square feet of space. The most popular features mentioned? Better neighborhood, having a house with "character", more land, proximity to restaurants and entertainment, and shorter commute time.
"Smart" Home Wins Over "Green Home": Who wants a home today that isn't tech-friendly? What "wired" means however, has about a two year life cycle, so flexibility and adaptability in your technology systems choices can be important. (to be discussed in my year end Market Report)
What's Hot? Marble, Booze and Windows
The Sumptuous Bath: The more luxurious the bath, the better, and marble is the "wow" factor. Marble floors aren't enough to say luxury anymore.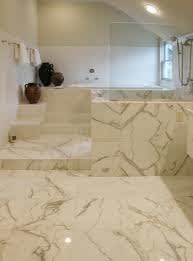 Sinks and shower walls in marble are expected in a luxury home, and those baths that have brought it onto the walls are considered to have gone the extra mile– a finding that I have I have seen in both my real estate and decorating worlds.
Every Room With A View and the Bigger the Better: Windows that are oversized, floor to ceiling windows, and windows that offer expanded views are features that are trending up in Trulia listing mentions. Except for the rare hermit, buyers who spark to a house that is dark and has poor natural light are rarely found. The house that has been sited to take advantage of sunlight throughout the day, has an advantage.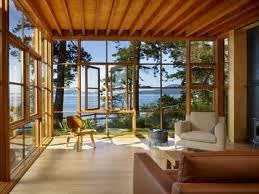 Wine Rooms– They Just Get Fancier: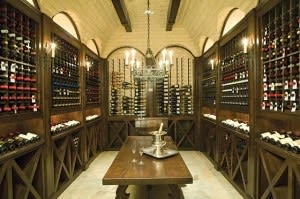 First, it was just having a room set aside for your cases of wine. Then it was the temperature controlled room with special racks. Now, wine rooms are an expected luxury, the latest being built with dual temperature control to make sure your whites and reds are both chilled to perfection.
A few other home luxuries that are trending up:
Home Gyms— No signs of fitness going away any time soon. Wait, let me just put this donut down so I can finish blogging.
Outdoor terraces, kitchens, pools and tennis courts and ponds– Being outdoors just gets more thumbs up. A backlash from all the time we spend hunched over computers?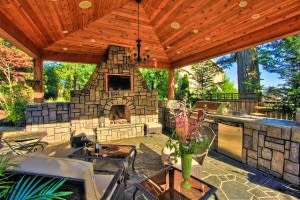 And What's Up WIth Kitchens? Could it be that the huge kitchen has seen it's hay day? There is some evidence that eating out continues to be on the rise, making the gourmet kitchen with a thousand appliances a bit out of favor.

Have something you would like to know or have me discuss? Let me know,
SHARE THIS STORY