World Language at GHS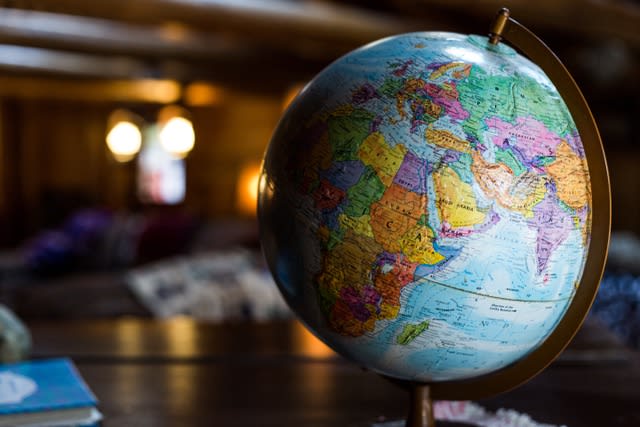 One aspect of Greenwich High School (GHS) that sets it apart from other local high schools is its excellent world language program. Most students establish a solid foundation of a language - either French or Spanish - during their elementary and middle school years with the help of dedicated teachers. Then, students can choose to continue to learn this language or start learning a new one. And if a student wants to take up two languages, it's very possible they'll be able to.

There are seven languages offered at GHS: Spanish, French, Mandarin Chinese, Latin, American Sign Language, and German. Native Spanish is also offered. Students have the opportunity to thrive in the language of their choice. With this practice, students are soon able to use what they have learned in a real-world sense. After understanding a French scene in a movie without subtitles, I felt so successful, wanting to learn more vocabulary.
Continuing a Language:

After finding success and enjoyment with French at the middle school level, I took French 3A (accelerated) as a freshman this past year. My knowledge of French continued to grow, language lessons often intertwined with information about French culture. A fellow French student, Jane, noted how there are many projects, which contributed to a fun experience. Learning about culture has inspired me and I would love to travel to France or Quebec, Canada someday!

Other students choose to continue their journey in learning Spanish. Rising sophomore, Charles, mentioned how a good portion of assessments and activities in Honors Spanish 4 were conversational which "proved to be helpful for whenever [he] had to speak Spanish in the real world." Being able to apply what we learn in the real world is probably one of the best experiences regarding learning a language.

Additionally, as students move up each year, there are opportunities to take on-level, accelerated, or honors classes, catering to the needs of each student. Advanced Placement classes are available in French and Spanish at the end of their respective course sequences, which you can get college credit for.

If you have experience with one of the other languages offered at GHS, you can choose to continue with that too of course!
Beginning a New Language:
While I chose to continue French, many choose to start with a new language, typically as a freshman. Rising sophomore, Lilly, did just that and began to learn American Sign Language (ASL) this past year. Regarding ASL, she said, "I especially love that they offer ASL because it's so different than spoken language and is an opportunity for those that struggle with traditional language classes to learn more and excel." She expressed her appreciation for the wide variety of languages offered at GHS as it gives students a sense of freedom in their education, which is exactly what many high schoolers want, including myself!

Rising sophomore, Erin, began Latin as a freshman. While not commonly used in modern times, there are many benefits of Latin as it's the origin of many languages including English. Erin, like other freshmen, embraced the opportunity to study a new language, giving her the chance to develop an interest in something new.

Aside from these classes, you can also begin Mandarin, German, or Italian. Even though most students begin these languages freshman year, Mandarin, German, and Italian offer an Advanced Placement option at the end of their respective course sequences. If you are interested in French or Spanish but have little experience or haven't yet taken a class, you can also begin to learn one of those.
Language Lab:
One innovative approach of GHS is the speaking lab, where students use computers and headphones to record themselves speaking, usually in response to a prompt. Students often have conversations with classmates through the computers, while other assignments are done individually. This allows teachers to assess speaking skills, which then allows students to improve their spoken language!

Charles appreciates the chance to practice speaking skills in a unique setting. He said, "One of my assignments in the language lab simulated a phone call, something that would be hard to replicate in a normal classroom." Very relevant to the real world! The language lab helps establish communication skills, which excites me because it opens up doors for communication - one of my main goals with learning French is to use it outside of school in relevant situations.
Expanding on Knowledge:
At GHS, students can expand upon their language skills by joining a related club or extracurricular. A few opportunities for this include Amigos de Espanol (Friends of Spanish), China Club, and German Club. This is perfect for those who are interested in culture and dedicated to what they are studying.

Even better, there are a variety of programs and competitions to display skills in a language. The world language department gives awards for academic excellence, communication skills, and effort at the end of each school year. Aside from this, there are some opportunities to display language skills and incorporate other talents. For instance, the Hispanic Heritage Poster Award Contest and the Connecticut Council of Language Teachers Poster Contest give students a chance to get creative and showcase artistic talent. Many other ways to demonstrate proficiency also come up throughout the school year, such as the National French Contest.

While I have not been taking French for very long, I have realized that even when the content is difficult, hard work leads to success. With this success, I'll be able to understand and communicate. With the variety of languages available and the different levels within them, students at Greenwich High School all have the chance to succeed. And because of the excellent teachers and approaches to learning, we are able to truly apply what we have learned to our lives outside the classroom, opening up opportunities socially, career-wise, and simply as global citizens.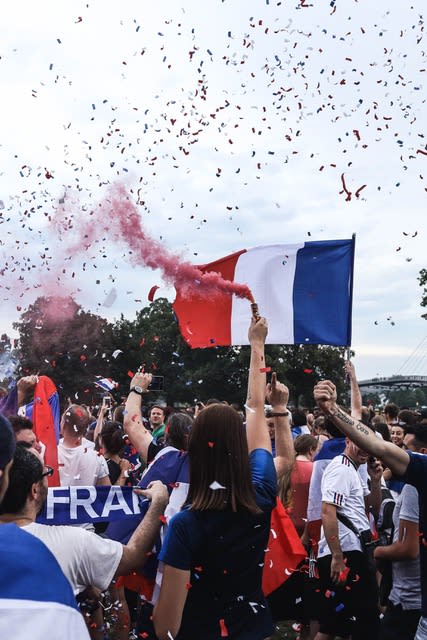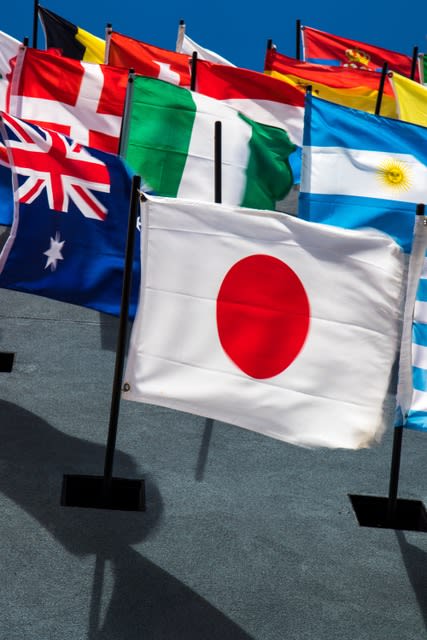 SHARE THIS STORY