Buying a yacht is undoubtedly a hefty purchase that requires some serious forethought. Less a financial decision and more of a lifestyle choice, owning a vessel and spending a lot of time on it should be something you deeply desire. Given the array of ownership benefits, your yacht will truly become the gift that keeps on giving. Although you'll part with quite a bit of money, you'll gain decades of physical and mental wellbeing.

Owning a yacht is a serious lifestyle enhancement, whether you want to fish, sail, or simply unwind on the water after a stressful workweek. If you need some convincing, the following reasons will melt away your doubt and excite you with the endless possibilities of ownership. Let's dive into the world of yacht living, why you should purchase a boat and its many advantages.
Bond with your family

Bring your family closer with your yacht by spending time out on the water and away from the TV. Day trips to special locations or overnight journeys are excellent ways to share memories with your loved ones. Additionally, a yacht encourages teamwork and camaraderie as family members learn to moor the boat to the dock, drop the anchor, or raise the sails. Just think of all the adventures you'll undergo and the ability to teach your children or grandchildren about boating. You'll encourage them to develop a common interest with you along the way!
Benefit your health
Many boating activities are physically active, helping you build muscle and burn calories. In addition to getting your body moving, being on the water will reduce your stress levels. Try taking out your vessel and anchoring it right in the open sea. This solitude with your thoughts will help you work through your troubles, find solutions, and allow you to acquire peace of mind. Compared to various stress-relieving activities, boating was listed in the top three in a 2005 survey by the
National Marine Manufacturers Association
.
Fun and recreation

It's crucial to keep your spark for life, and there's no better way than partaking in fun physical activities. Watersports such as wakeboarding, swimming, water skiing, and diving are all easily accessible to yacht owners. These activities will work both your physique and smile muscles! Perhaps you prefer the angling aspect of boating. Shore folks are limited to where they can set their hook. Having your own boat lets you fish wherever you please, whether in a lake or out on the open ocean.

If you travel by boat, it will take a while to get wherever you're going. Even a fast boat won't compare to the speed of a car, train, bus, or plane. Embrace the slowness! In a world where we're constantly chasing the next pursuit, boating will ease your mind and give you an escape from the daily grind. The extra time to read, socialize, or gaze out at the blue water is the true benefit of traveling by sea. Allow yourself to catch up on your latest TV series or dive headfirst into a serious book.

Finally, the principal pleasure of sailing is the sea itself. You'll be content watching the water's ever-changing surface for hours on end. This is an easier feat on a small boat closer to the water, but you can still watch the waves from a large luxury yacht. And wherever your travels take you, there is bound to be wildlife. You'll see dolphins, whales, sharks, and surely a seabird or two. The nature of this form of travel is endlessly entertaining.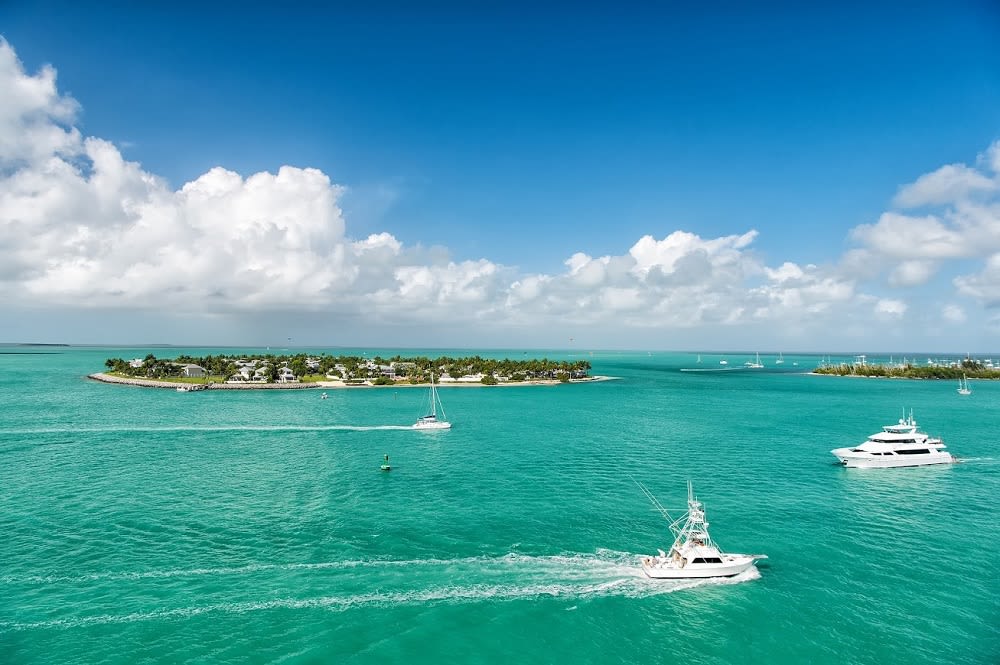 Travel far and free
Owning your own luxury boat will encourage pride and self-esteem. You're the captain of your own ship! You decide the course you'll take, and can revel in the freedom that landlubbers merely dream about. If you're an adventure lover, hop aboard your vessel and travel to an island to explore. Travel up the coast to
Martha's Vineyard
or down south to Miami Beach, Florida. The vacation options are endless when you live the yacht life.
Sailing on the open ocean is always an adventure. Depending on where you travel to, you may encounter palm trees and parakeets or penguins and icebergs. You can venture into unknown territories in the comfort of your floating home. A luxury vessel is no rowboat; it possesses a palpable elegance and various conveniences that will make your sailing vacation comfortable and pleasurable.
There are other practical benefits to an ocean trip on your luxury yacht. Spending multiple days on your yacht holiday means that your floating hotel travels around with you, saving you the time-wasting activities of repacking and acclimating to new abodes. Some areas are only accessible by boat, giving you, a yacht owner, a serious advantage. Additionally, you'll also see the world on your own terms and in your own time. The larger the boat, the more amenities, and the more fun you'll have on your ocean voyage.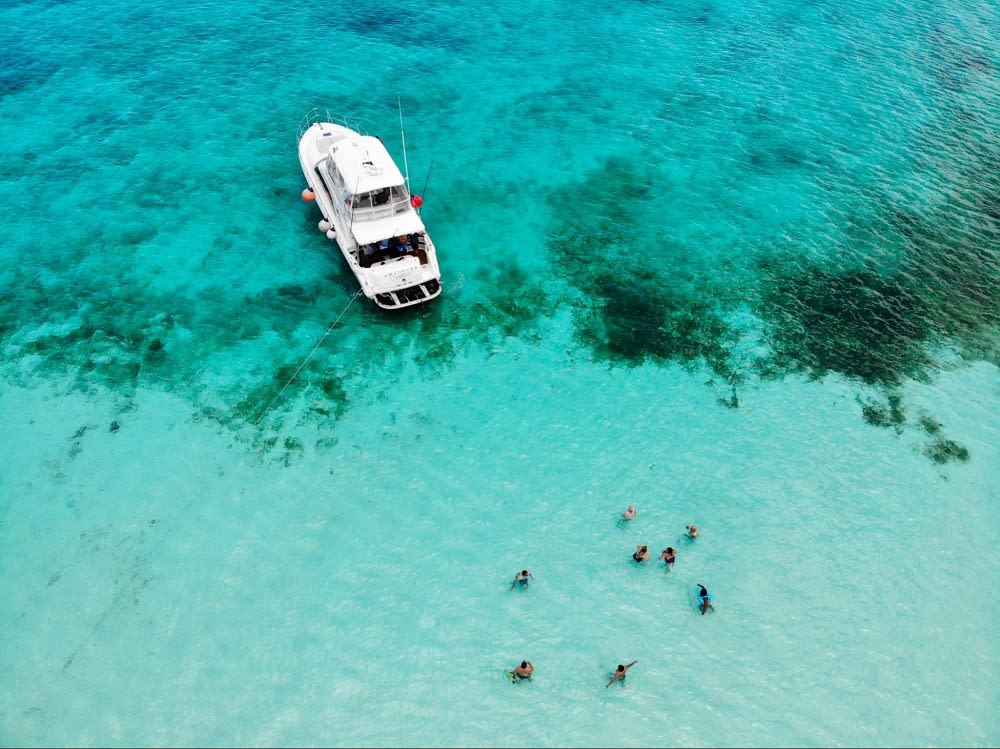 Get social

Luxury yachts are an excellent place for family gatherings, a romantic getaway, informal business meetings, celebrating life's exciting moments, or simply meeting friends for an afternoon aperitivo. You'll be able to host some great parties and won't have to worry about booking an event venue, the added costs, and the rules that follow!

It's effortless to bond with people if you're sharing a boat for two weeks. Your shared, special experience makes socializing with your fellow voyagers a breeze! The close quarters on your 80-foot yacht travels will transform your acquaintances into lifelong friends. Whether you're traveling with friends or family, you'll deepen your connections and create lasting memories.
Have a custom-built yacht made
Why settle for a mass-produced vessel when you could have one
tailor-made
to your life and motives? If you're particular about the small details in your everyday life, such as the accessories you wear and the gas you fuel your car with, you'll appreciate the ability to customize something as grand as your first yacht. Alternatively, go to a boat show and tour some options until you find the yacht that suits your needs.
Things to do before setting sail

Picking up something new, asking questions, and learning is how we grow. Taking up sailing or boating will open up a new world for you! Before you make the grand choice of buying a new luxury yacht, consider the following aspects to make an informed, rational decision.


Test drive your boat before you purchase it. Just like getting a car, you should test-drive the yacht before buying it, especially if it's pre-owned. This will help you address any issues that aren't visible during the physical inspection.


Take expert advice from boat brokers in Greenwich. A boat broker will be more informed and have greater insight into the boating business. Southpaw Yacht Sales and Catalano and Sons are two esteemed Greenwich brokers and will find you a yacht that's suitable to your lifestyle.
Are you looking to start a new life in Connecticut and are in the market for Greenwich real estate?
Robin Kencel
is ranked one of the Top 10 Real Estate Agents in Greenwich. Her endless knowledge and peerless service will lead you effortlessly to your East Coast dream home.
SHARE THIS STORY